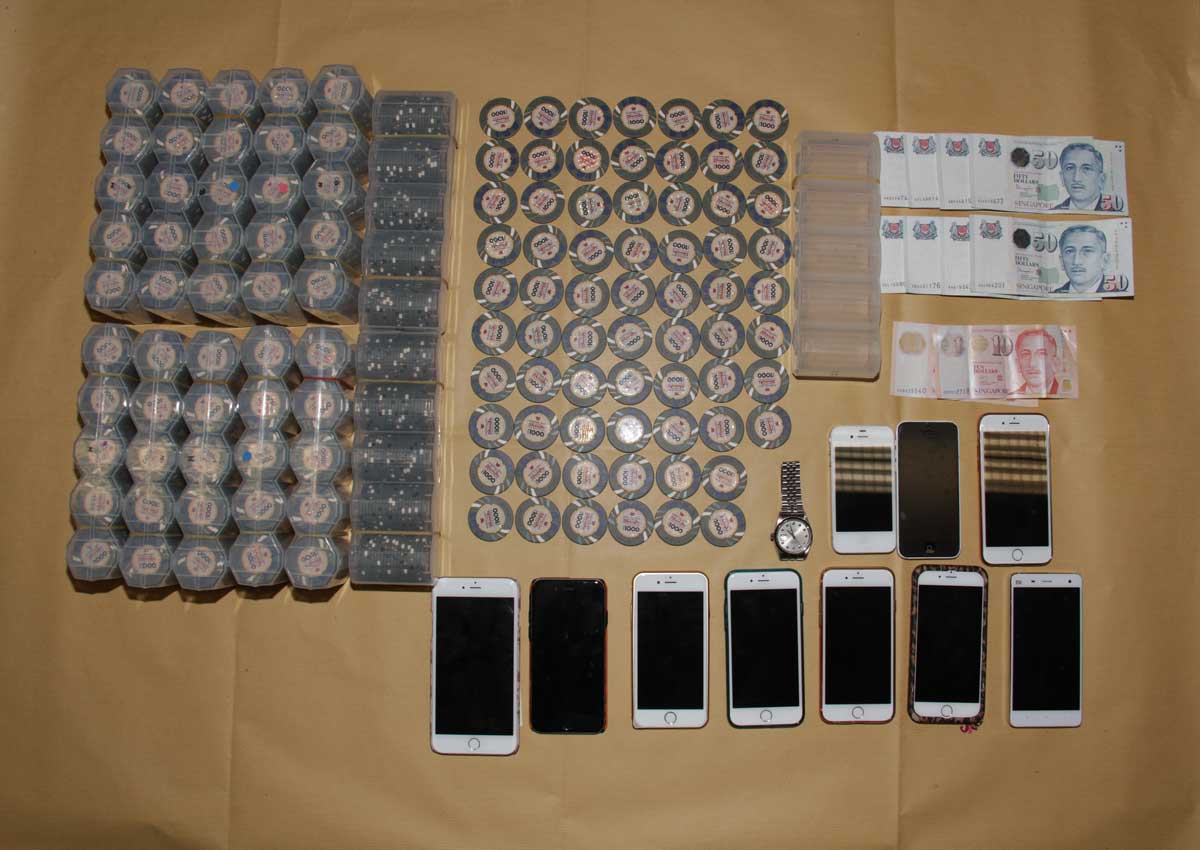 SINGAPORE - Police have arrested a 54-year-old Singaporean man who is believed to be the leader of a syndicate responsible for counterfeit casino chips in Singapore.
Officers from the Casino Crime Investigation Branch (CCIB) of the Criminal Investigation Department (CID) had commenced investigations into a case of suspected counterfeit chips used at the Marina Bay Sands (MBS) casino at the end of Nov 2015.
To date, a total of 19 suspects have been charged in court for their suspected involvement as part of a syndicate for possession and the use of counterfeit MBS casino chips.
During the course of investigations, police had also seized counterfeit casino chips worth more than $1 million dollars, mobile phones and cash.
With strong co-operation and assistance from the Royal Malaysia Police (RMP) and the Macau Judiciary Police (MJP), the syndicate leader was arrested in Malaysia on Dec 31, 2015, due to a warrant of arrest issued by the State Courts in Singapore.
The suspect was then handed over to the Singapore Police Force (SPF) on Jan 1, 2016.
If convicted, he is liable to imprisonment for term not exceeding seven years or fine not exceeding $150,000 or to both.
Deputy Commissioner of Police (Investigations & Intelligence) concurrent Director of the Criminal Investigation Department, Mr Tan Chye Hee expressed his appreciation to the RMP and the MJP for their assistance in the arrest of the syndicate leader.
He said, "The arrest of this syndicate leader bears testament to the excellent relationships forged between the Singapore Police Force and the RMP and MJP. We are appreciative of the assistance from our foreign police counterparts and will spare no effort to bring to justice, criminals who commit crimes in Singapore and flee our borders thereafter."
spanaech@sph.com.sg