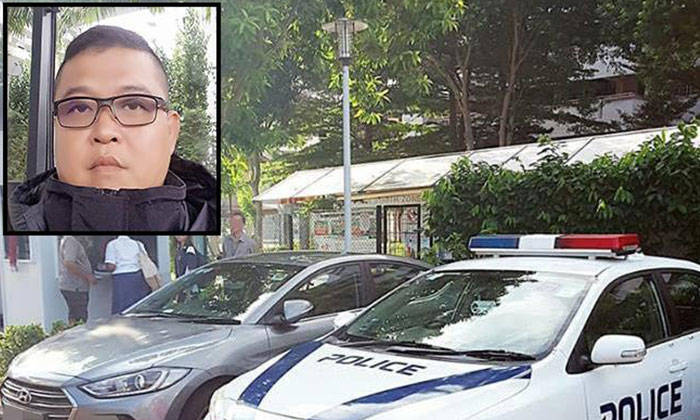 Enraged over a classmate's constant bullying of his daughter, a father called the police.
The incident happened last Thursday (Oct 12) in a secondary school in the north region of Singapore.
In a telephone interview with Stomp, the concerned father, Stomp contributor Jeffrey Pay said that the bullying had been ongoing for nine months.
The male student, from the National Cadet Corps (NCC), would heap insults on Jeffrey's daughter, who was in another uniformed group, calling her 'fat' and criticising her marching.
Said Jeffrey: "In the beginning, she just found it irritating.
"However, gradually she became affected and angry over the remarks.
"I think the boy is just mischievous and doesn't realise the psychological damage he's doing to my daughter."
According to Jeffrey, although he had alerted school staff and even the Ministry of Education (MOE) to the boy's behaviour before, the bullying continued.
On Oct 5, Jeffrey's daughter was helping to arrange furniture in the classroom for her upcoming examinations.
However, she carelessly knocked against the boy's chair, and he allegedly hurled a vulgarity at her.
The incident affected his daughter deeply, Jeffrey revealed.
"She told me that her mind went blank during the examinations.
"She got back the paper later and found out that she really failed.
"She told me that she didn't want to live anymore.
"I told her that she shouldn't give up as it will disappoint her teacher and uniformed group supervisor."
Upset over the constant turmoil that she had been put through, the father wrote emails to the MOE and NCC headquarters.
However, he was told that the school would be in better position to mete out disciplinary actions against the boy.
Jeffrey then called the vice principal of the school to complain about the situation.
He added: "She told me that the school had already counselled the boy, and informed his parents of his actions.
"The school was also delaying his confirmation as a trainee prefect.
"When I heard that, I snapped.
"How can the school still allow this person to be a prefect, a student leader?"
Jeffrey decided to call the police.
After the incident on Oct 12, Jeffery said that both he and his daughter received many 'hate mails' from students and acquaintances of the boy.
However, the numbers have gone down recently, he acknowledged.
A spokesperson for the school told Stomp that since the incident, the school has engaged Jeffrey several times to explain that it has taken counselling, discipline and reconciliation actions.
Said the spokesman: "These actions are in line with our school values, practices, rules and regulations.
"Our purpose is always to educate the students involved so that they will learn from the incident, mend relationships and not make the same mistakes in future."
In response to a Stomp query, a Police spokesman said: "Police confirm that a report was lodged and the complainant has been advised on his legal recourse."