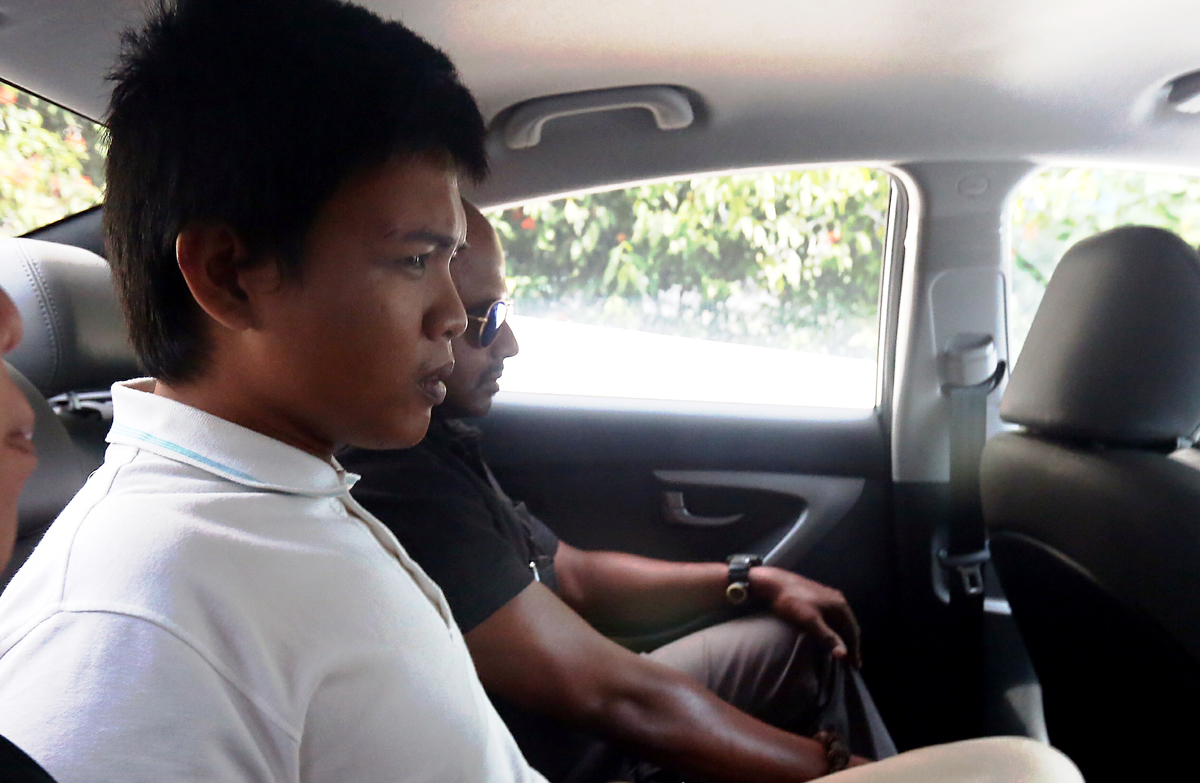 THE 23-year-old Singaporean man who allegedly fired three shots from a policeman's revolver at Khoo Teck Puat Hospital on Saturday was charged yesterday with a capital offence under the Arms Offences Act.
Muhammad Iskandar Sa'at is accused of discharging three rounds from policeman Mohammad Sadli Razali's .38-calibre Taurus revolver sometime between 7.03pm and 7.06pm that day, with the intent to cause physical injury. If convicted, he faces the death penalty.
At the time of the offence, Muhammad Iskandar was in police custody for an unrelated charge of motor vehicle theft.
He had been charged earlier on Saturday for stealing a white Mitsubishi lorry from a loading bay in Sembawang Drive the day before, along with his accomplice Muhammad Taufiq Jasmi, also 23.
While in custody, Muhammad Iskandar complained of chest pains and was escorted to the hospital to seek medical attention.
A struggle took place after he tried to escape while inside a private room in the hospital, and the shots were fired.
The 31-year-old officer whose gun was snatched suffered gunshot wounds to his thumb and foot.
Muhammad Iskandar arrived at court in a police van yesterday afternoon, wearing a white polo T-shirt and beige trousers.
His brother and sister-in-law were in court, accompanied by another man and woman.
The accused requested to speak to his sister-in-law and the prosecution did not object.
Bail was not offered and he remains in remand. His case will be mentioned again on Monday.
Asked about the incident at an event yesterday, Second Minister for Home Affairs Masagos Zulkifli said: "It's still before the courts and we have to do our investigation. The findings from this investigation will help us diagnose what the problems are and what kind of correction we may need to make in future."
rkurohi@sph.com.sg

Get MyPaper for more stories.