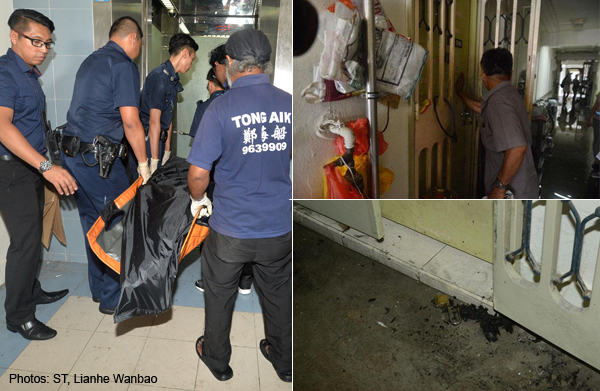 SINGAPORE - A man died from burns after a fire broke out in a unit on the eighth floor of Block 3, Telok Blangah Crescent on Monday morning.

Get the full story from The Straits Times.
Media statement from SCDF:

SCDF was alerted to a case of fire at a 8th floor unit of Blk 3 Telok Blangah Crescent on October 20 at 7.14am.
SCDF resources were immediately dispatched to the incident site. The fire was in the living room area. Firefighters had to force open the door to gain access into the unit. Upon gaining entry, firefighters extinguished the fire within 5 minutes using 1 water jet.
Firefighters found a burnt body in the unit.
As a precautionary measure. SCDF also conveyed 2 residents to hospital who were experiencing some difficulty in breathing. The 2 residents were staying several units away from the unit on fire.
The cause of the fire is under investigation. Residents from the 8th to the 10th floors were evacuated by SCDF and police.

On the extent of the injuries suffered by two residents, SCDF said one Chinese man in his 30s, and an elderly Indian woman in her 80s were sent to Singapore General Hospital because they could not breathe properly.