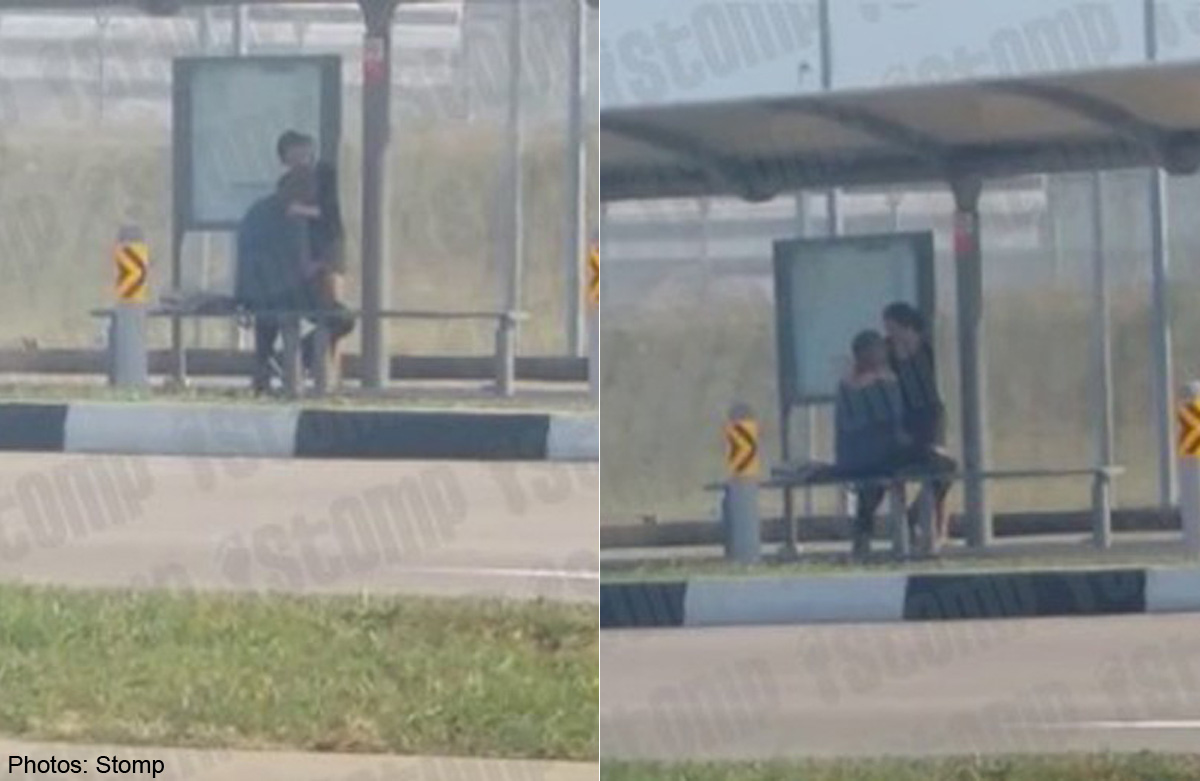 A couple were spotted engrossed in a passionate make-out session at a bus stop along Changi Road, despite being in broad daylight and other cars honking at them.
A nearly three-minute-long video filmed by a contributor to citizen journalism website Stomp shows the couple kissing non-stop.
At one point, the man can be seen placing his hands under the woman's skirt.
They eventually pull apart to adjust their clothes.
Said the Stomp contributor: "Saw this brainless couple making out in broad daylight at the bus stop along Changi Road at around 5pm.
"There were a few cars honking at them but they didn't stop. It ended with the girl pulling her skirt and the guy zipping his pants."
"This is a very bad act as they were publicly open with their act."

Visit STOMP for more stories.