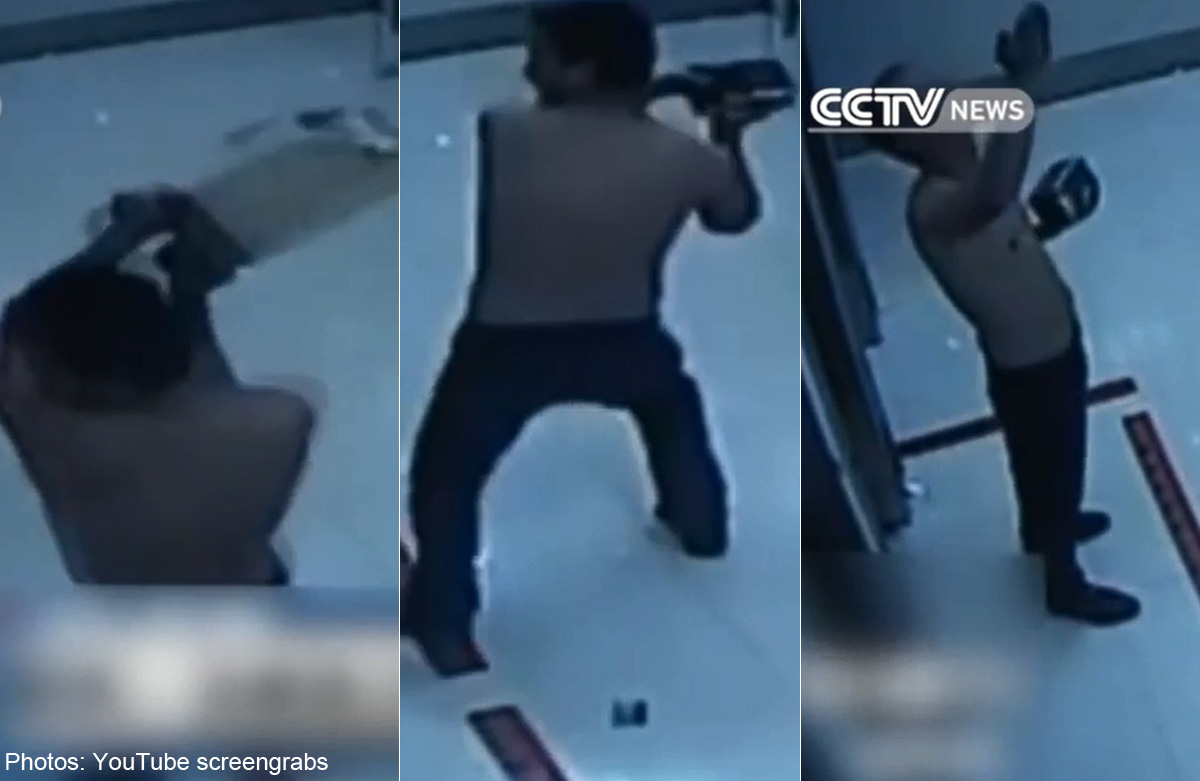 A man was caught on video smashing several ATM machines in China's Jiangxi Province, and even blew kisses to the camera after his misdeed.
According to a video uploaded by CCTV News, the man smashed the ATMs with first a wooden bench, and then a storage battery.
The bizarre video even shows the seemingly angered man looking relaxed after his misdeed, before he began blowing kisses towards the camera.
However, the man was later detained by the police, and revealed the true reason behind his actions.
He told police that his aim was not robbery, but that he had just wanted to impress his wife.

Visit STOMP for more stories.