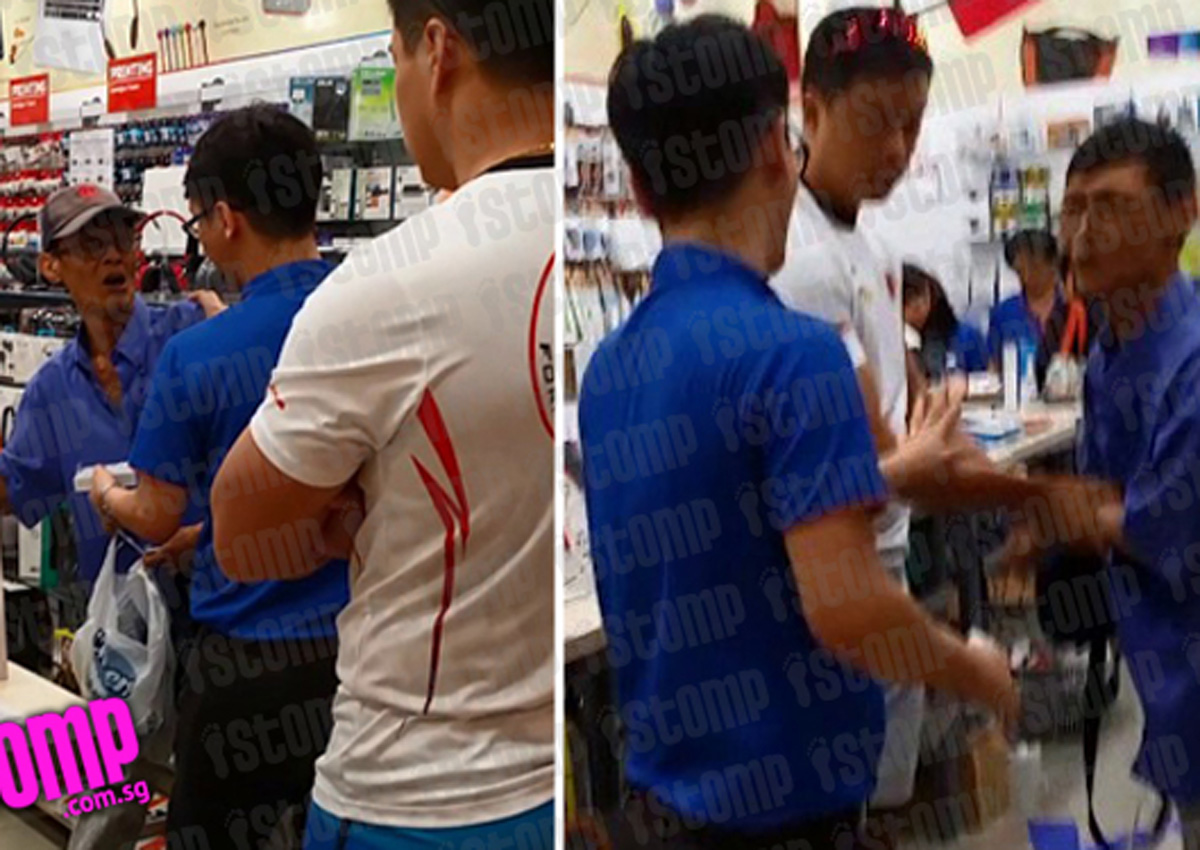 A middle aged man was spotted trying to escape from a passer-by and staff member after allegedly being caught stealing in the Challenger outlet in Ang Mo Kio Hub at 11.30am on Monday (Aug 10).
A video from Stomp contributor Bwak shows the man knocking over shelves and items in his attempt to escape the grasp of the men who were restraining him.
He is also seen pleading with the men to let him go, repeatedly stating that he does not want to go to prison or face the police.
But the two men held on to him and brought him further into the store, as many passers-by watched.
"He caused a huge commotion," added Bwak.
Visit STOMP for more stories.