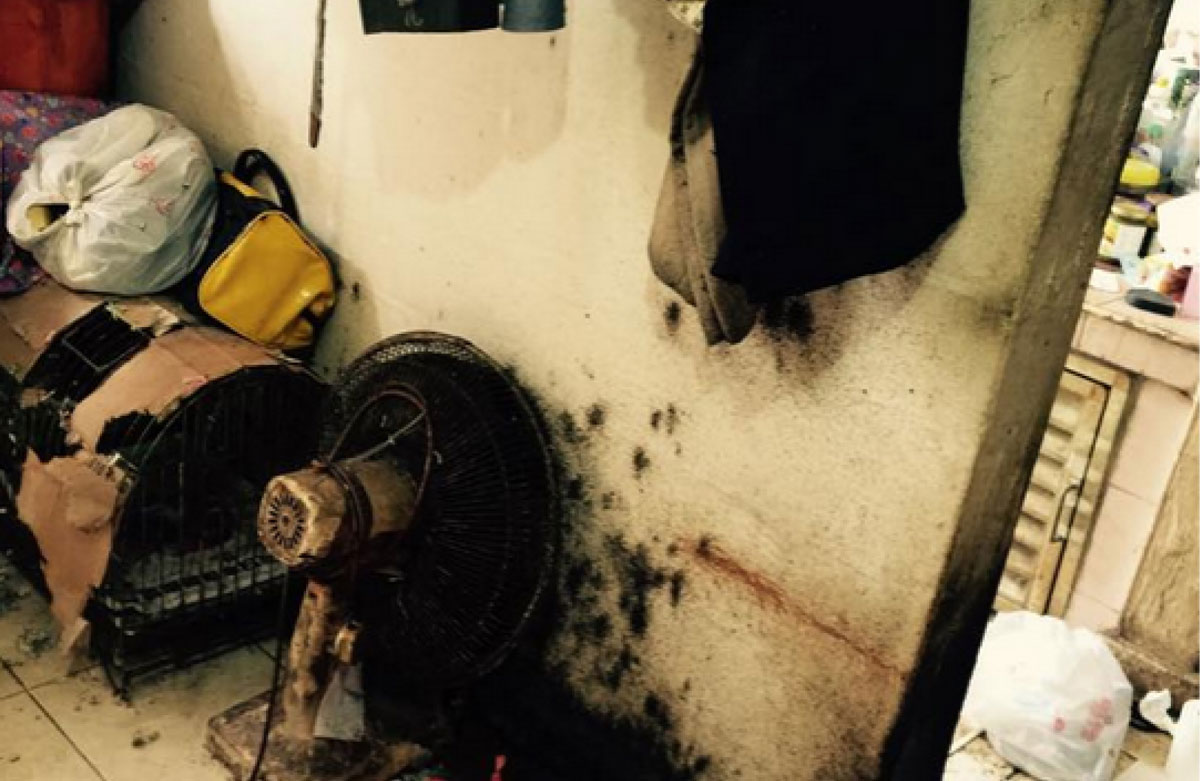 An unemployed, elderly man living alone had not bathed for more than 10 years, causing his whole body to be ridden with bugs.
His rental flat on the seventh floor of Block 106, Jalan Bukit Merah, has also become a breeding ground for the critters, reported Chinese evening daily Lianhe Wanbao yesterday.
The condition of Choo Kim Guan, 77, came to light after private volunteer Fion Phua spotted him recently when she took durians to his neighbourhood to share with the residents.
As they gathered in a common area to eat, Ms Phua noticed that Mr Choo's body gave off a foul smell.
"I could even see bugs creeping out from his crotch," the founder of a private volunteer group, Keeping Hope Alive, told Wanbao.
According to a 40-year-old female neighbour surnamed Lin, Mr Choo has lived there for more than 20 years and likes to sit on the stone chairs in the void deck.
"As he is infested with bugs, the neighbours will shun the spots where he has sat," said Ms Lin.
Ms Phua said that when she took a look at Mr Choo's home, she saw a house filled with cobwebs and teeming with bugs.
"There's not a toothbrush or a piece of soap. When asked whether he had not taken a shower and brushed his teeth for more than 10 years, he hesitated for a while before silently acknowledging," she said.
"I want to improve the lives of people like him, but my ability is limited. I need help from more people," said the veteran volunteer.
A few days ago, Ms Phua went to Mr Choo's house again, this time with a group of volunteers who proceeded to clean up the place as well as its owner, reported Wanbao.
Although they found the going tough, the group, which included many young members, completed the job.
The volunteers cut Mr Choo's nails, combed his hair, wiped away his mucus and searched his body for bugs and crushed them.
Ms Phua said that the man is a cat lover and at one time kept 20 cats, which he fed by saving on his own meals.
There were five cats left during the cleanup, all badly bitten by the bugs, with one blind from the infestation.
As the cats needed treatment, Ms Phua contacted animal-welfare organisation Voices for Animals on Monday, which convinced Mr Choo to let it take away his pets.
The organisation said it would find the cats a permanent shelter once they recovered.
Ms Phua said she would take Mr Choo to a doctor as he is suffering from nasal blockage and shortness of breath, which often causes him to shake violently.
"I'll get him a pair of new, tailor- made pants, too," she said.
RELATED STORIES:
- Watch dozens of cockroaches swarm HDB corridor
- Pest-infested flat plagues neighbours
- Woman's 20-year hoarding habit irritates neighbours

Get MyPaper for more stories.