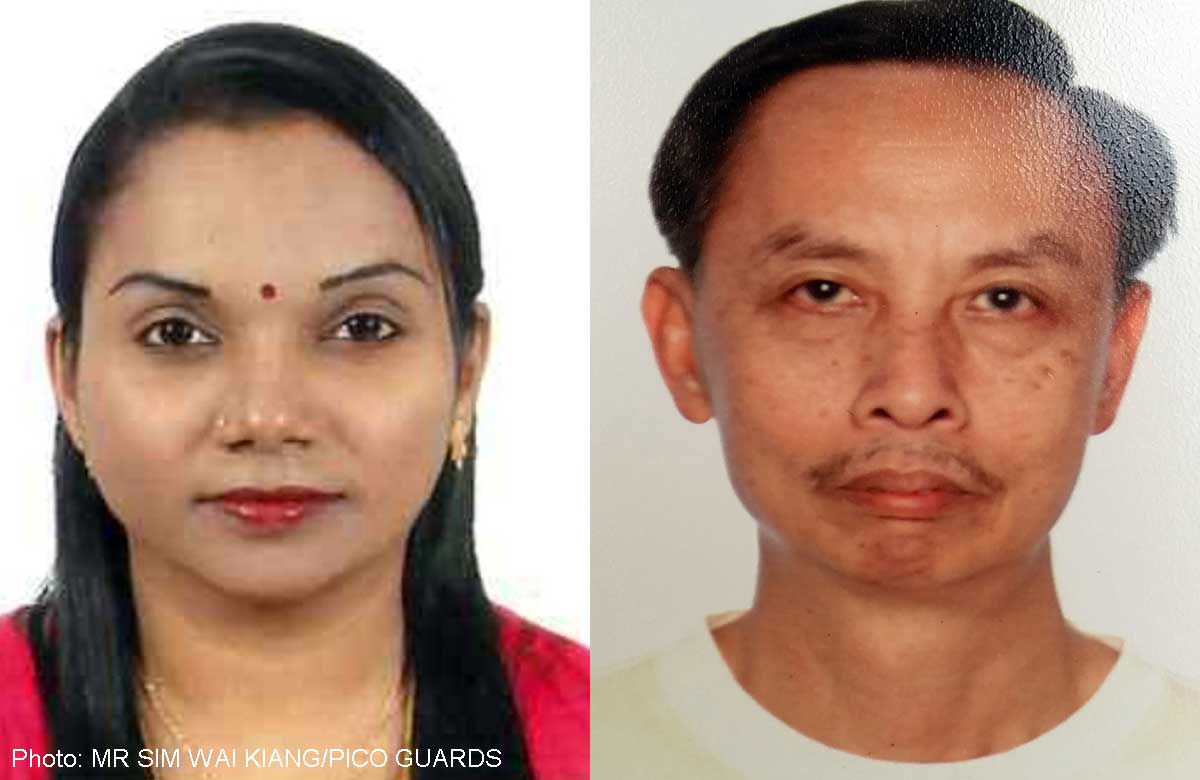 When the fire alarm is sounded, do not take the lift.
Those words were emphasised six times by a lift expert during yesterday's coroner's inquiry into the tragic death of two security guards at a Marina Bay Suites penthouse fire.
Technical director of Schindler Lifts Singapore Timothy Lok Wen Chaun revealed that someone had gone against protocol and hit a bypass switch while the fire was still raging.
This deactivated the lifts' emergency mode and enabled the two guards to ride the lift to the service lobby on the top floor, where the flames were.
There, the lift doors jammed, allowing smoke and fire into the lift, killing Mr Sim Lai Huat, 55, and Madam Sooria Kala Kaneseon, 33. They were trying to investigate the fire.
Mr Lok, whose company installed the lifts in the 65-storey condominium, was the final witness of the hearing.
Said Mr Lok: "The bypass switch is meant for the (building's) management office to reset the lift, but only in the event that they confirm there is no fire. It is not for them to operate so they can use the lift to investigate."
When asked by State Coroner Marvin Bay to recommend how to prevent such incidents in future, Mr Lok said: "I'm from Hong Kong, and in Hong Kong, we don't have this bypass switch. There is no way (a Hong Kong building management) could bypass the grounding of the lifts.
"Only in Singapore do we have this switch, which is allowed in the local code of practice. To make it foolproof, take away this option." He also objected to the protocol taught to all security officers here.
Under the Workplace Skills Qualification system for security officers, Mr Sim and Madam Sooria were taught to exit the lift two storeys below the floor of the fire and take the stairs, a report from the Ministry of Manpower said.
Said Mr Lok "I don't know what the guards' procedures are, but (speaking) as a lift expert, they should not use the lift."
He added that only firemen are allowed to use the lifts' fire-fighting mode, which is activated by a "break-glass switch" at the lift lobby.
WHY THE DOORS JAMMED
He also testified that the lift doors of the 65th floor could have jammed because the metallic door panels might have expanded and the mechanism that guides the doors to open and close might have melted.
Based on damage to the lobby and the lift, he believes that the fire had been raging for around 45 minutes by the time the guards got there. The lift doors were tested to be able to withstand two hours of heat from a fire, but were not meant to keep their integrity when opened, he said.
The coroner will present his findings next week.

This article was first published on August 12, 2014.
Get The New Paper for more stories.