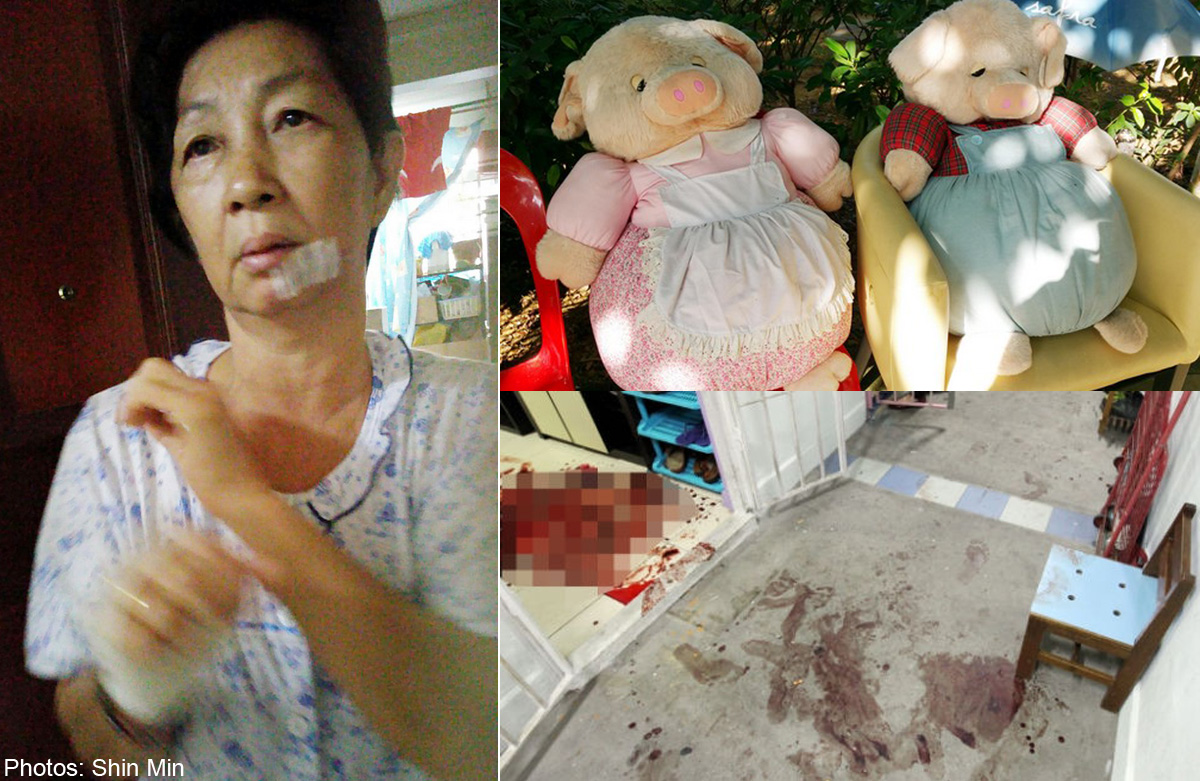 SINGAPORE - The rag-and-bone man who slashed at his neighbour with a chopper in Blk 4, Marsiling Road, could have been upset over a soft toy.
Shin Min Daily News reported that his neighbour, Mr Abdul Majid Maarof, a 62-year-old cleaner, had kicked and dirtied one of Mr Tan Ban Huat's soft toys, an item he had been trying to sell. Mr Tan, who was nicknamed "Gemuk" (Malay for fat) by residents, sold discarded items he picked up at the block's void deck.
A resident, Mr William Teo, 51, told the Chinese evening daily that Mr Abdul kicked a stuffed pig soft toy when he walked past Mr Tan's makeshift stall. This, in turn, angered Mr Tan.
This episode could have been the trigger factor for Mr Tan's slashing attack on Monday. He slashed Mr Abdul Majid while he was repairing his bicycle outside his flat. He also tried to stab Mr Abdul Majid's wife, Madam Safiah Saidi, but she managed to push his hand away, reported The New Paper.
Recounting the incident to The New Paper, Madam Safiah said her husband was slashed many times. Blood was splattered all over the floor after the incident.
Mr Tan also attacked another neighbour Madam Ng Yee Way, 61, who heard the commotion and went to investigate.
He suspected that Madam Ng had previously reported him to the Town Council to stop him from setting up his void deck stall.
Madam Ng told The New Paper that he had asked her why she had to interfere with what he was doing. When she apologised and pleaded with him to let her go, he said: "You can go, but you must run very fast."
Mr Tan only stopped his rampage when more residents came to the scene. He went back home to his unit on the 8th storey and locked himself inside.
Shortly after, a fire broke out in his flat. He was pronounced dead by SCDF officers who arrived later to put out the flames.
seanyap@sph.com.sg