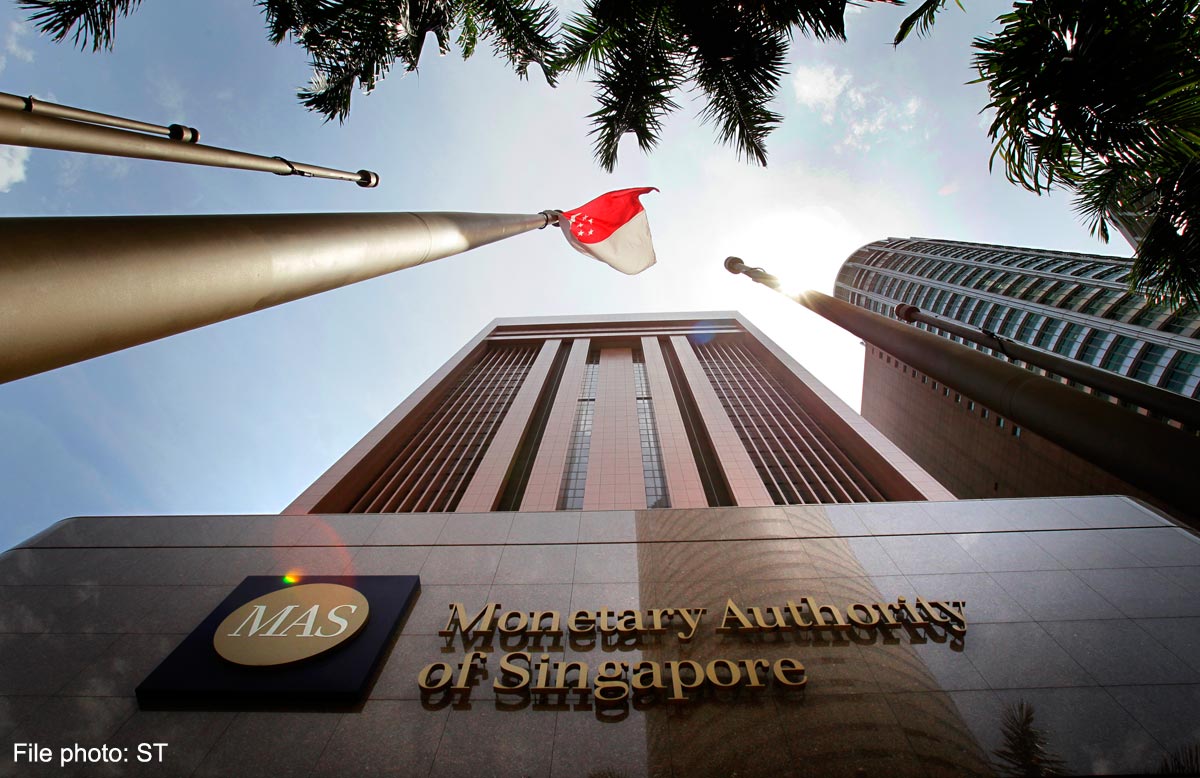 SINGAPORE - The Monetary Authority of Singapore (MAS) on Thursday laid out the potential strains on highly indebted corporates and households in Singapore, just a day after developers' spirited call to lift property market curbs and ahead of US moves towards higher interest rates.
But the private debt situation does not pose systemic risks, going by the central bank's stress tests in its annual financial stability review.
Since the last financial crisis, corporate debt as a ratio to Singapore's gross domestic product (GDP) has trended upwards, rising to 78 per cent in the second quarter of 2014, from 52 per cent in 2008.
"What may be disconcerting is the pace of increase," said Selena Ling, head of treasury research & strategy at OCBC, noting that the ratio for advanced economies such as China, South Korea and Japan already hover at, or exceed, 100 per cent.
Of the 750-over listed corporations in Singapore - excluding banks - under 20 per cent of them have an interest coverage ratio (ICR) of less than two. This means that each company's profit - measured by earnings before interest, taxes, depreciation, and amortisation, or Ebitda - is not enoughto cover two times of total interest on outstanding debt.
Assuming that interest costs are up by 25 per cent, and Ebitda falls 25 per cent, 27 per cent of listed corporates will have an ICR of under two times. The debt held by such firms will jump from 7 per cent to about 22 per cent of total corporate debt. Onthe property market,MASmaintained that prices are still too high.
It also noted that debt of property companies as a proportion of their equity has risen to 65 per cent in the second quarter of this year, from 55 per cent a year ago. One bright spot, though, is that their total debt is made up of less short-term borrowings over the same period.
Bank of America Merrill Lynch economist Chua Hak Bin toldThe Business Times that the "residential property slump and collapse in transaction volumes, if prolonged, risk hurting highly leveraged property players".
He pointed out that lending to real estate and construction firms accounts for a large portion of Singapore corporate loans, compared to other Asian countries.
"Smaller real estate players risk going under, if property prices plunge by another leg next year," Dr Chua said.
MAS qualified that in general, many of these highly leveraged companies have a significant cash reserve, and that they hedge against interest rate and forex movements.
"Nevertheless, leveraged corporates could do better in guarding against a protracted shock - when cash reserves may be eroded, and debt has to be refinanced or hedges renewed at higher rates," MAS said in its review.
MAS also flagged funding risks for banks with a tightening of global liquidity in these uncertain times, with foreign currency exposures in the banking system rising alongside the growth in cross-border lending.
As it is, net capital flows to Asia haveturned negative, partially reversing the net inflows since 2010 - driven by withdrawals by retail funds. Institutional funds, though, have maintained or raised their holdings, reflecting longer-term optimism over growth prospects in emerging Asia.
Meanwhile, the Ministry of Trade and Industry this week said it expects GDP growth to ease slightly for the rest of this year, in line with a projected slowdown in the global economy.
There have been some improvements in household leverage. Liabilities grew at 5.6 per cent from a year ago in the third quarter of this year. This is slower than the average pace of 9.2 per cent over the last five years.
Singaporeans' investment portfolios also suggest some diversification out of property and into financial assets such as deposits, CPF savings, and shares, data from MAS showed.
But MAS said that the level of debt among highly leveraged households poses a risk. It said last year that if mortgage rates rose by three percentage points immediately, the proportion of risky borrowers could hit 10-15 per cent, up from an estimated 5-10 per cent of those who borrowed too much to buy properties.
This is probably unchanged, with MASsaying in its review that reducing the level of highly leveraged households "will take time".
The regulators are also tightening rules for unsecured lending. Notably, an estimated 40,000 Singaporeans who borrowed more than a year's income through unsecured bank loans for three straight months will, by June next year, have their credit lines cut until they reduce their debts.
leejamie@sph.com.sg
@JamieLeeBT
Get The Business Times for more stories.