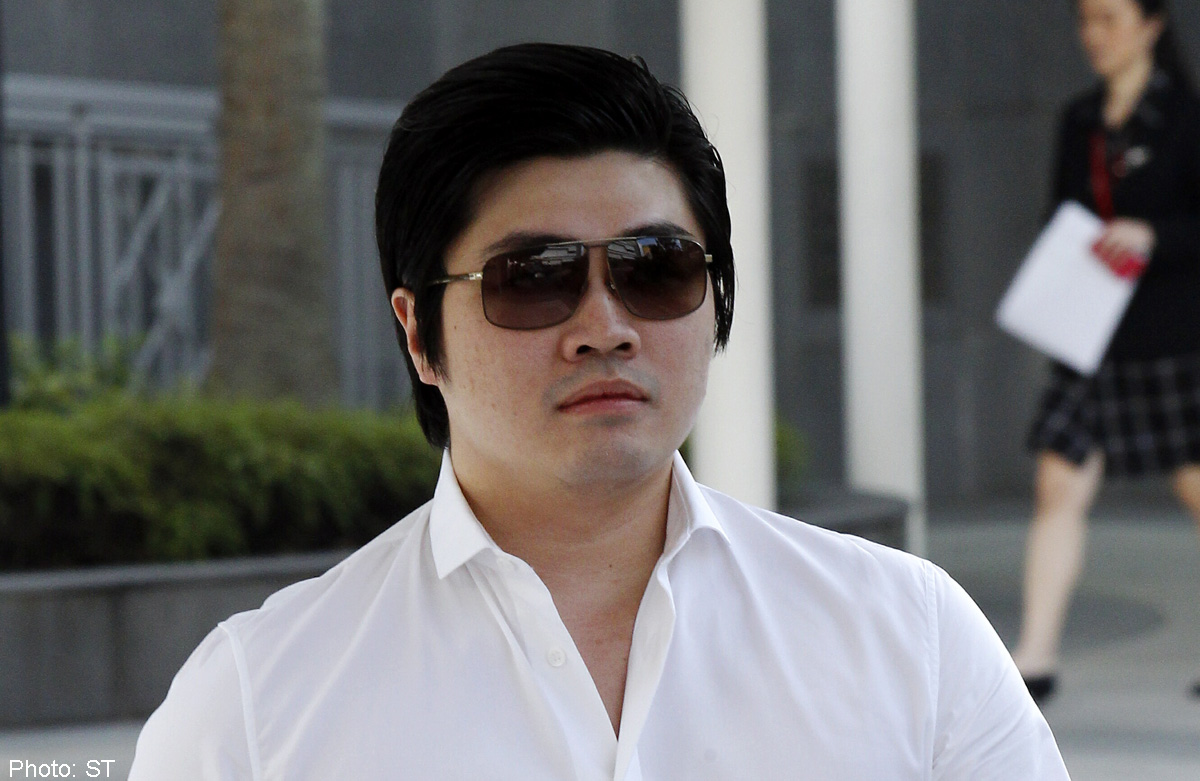 Alleged match-fixer Eric Ding Si Yang has to give his defence in court, after a district court found on Thursday that prosecutors had made out a prima facie case for corruption.
This means the court decided there was enough evidence against him to continue with the trial.
Ding, a former freelance English Premier League tipster with The New Paper, allegedly bribed three Lebanese match officials with sex with prostitutes while the men were here last April to officiate an Asian Football Confederation match.
His trial - which has already stretched to 22 days since it began last July - will continue on the week of March 23.
Last Thursday, the court heard that Ding, 31, has not decided whether he will take the stand to give evidence. Other witnesses can also be called to help make his case. But if he chooses to remain silent, the court can draw an adverse inference against him.
His lawyers, Mr Hamidul Haq and Mr Thong Chee Kun, said they would update the court on this on March 19.
They had argued that prosecutors had relied on "circumstantial evidence" while making their case. Deputy public prosecutors Alan Loh, Asoka Markandu and Grace Lim, they said, had not proved that Ding had arranged for the three hostesses to provide sexual services to the three Lebanese men. Neither had they shown that the sexual services had served as a bribe for the officials to fix a match.
But District Judge Toh Yung Cheong disagreed, finding that a prima facie case had been made for all three corruption charges against Ding.
The Lebanese officials are Mr Ali Sabbagh, 34, and linesmen Abdallah Taleb, 38, and Ali Eid, 33. All three have served jail time here for accepting bribes and have been deported.
If convicted, Ding faces a maximum penalty of $100,000 in fines and a five-year jail term.
pohian@sph.com.sg

Get a copy of The Straits Times or go to straitstimes.com for more stories.