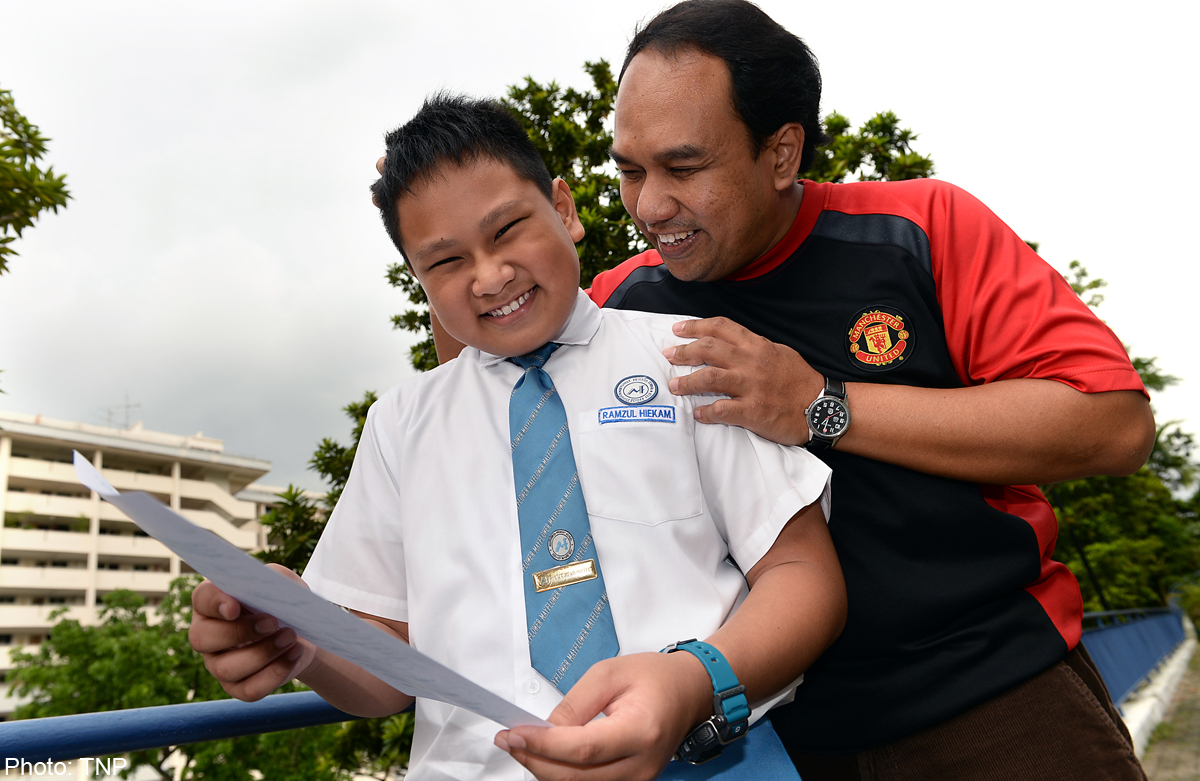 To manage his busy schedule, Primary 6 pupil Ramzul Hiekam explained that he had a timetable "in his head."
The Mayflower Primary School vice head prefect and member of the infocomm club had tuition three times a week.
After completing his homework, he squeezed in time for mobile phone games and TV to relieve stress.
And in the last few years, Ramzul, who is the youngest child in the family, had other duties - chores like vacuuming and cooking rice.
His mother died two years ago from an asthma condition when he was in Primary 4. Ramzul has an older brother who is 15.
Ramzul said: "My dad is alone. I have to help him with housework so that it's a better environment for all of us to live in."
PAID OFF
The 12-year-old's well-organised schedule has paid off.
Yesterday, father and son were overjoyed to receive Ramzul's PSLE results. He scored 256, which was above their expectations.
His form teacher, Madam Sivakami Sellakumaran, who teaches him English, was full of praise for him.
She said: "He is always focused in class and actively involved in discussions, never shy about asking questions. He is a role model for his peers."
His father, taxi driver Farid Wajdi Mohd Sani, 42, said: "He had a lot more responsibilities after his mother passed away suddenly. But we grew closer as we supported one another."
Ramzul also recalled the strong support he got from the school counsellors and teachers.
The bubbly boy said quietly: "I was comforted because they told me that my mother is in a better place now. Besides, she was with me for 10 years of my life and we were happy."
The family visits her grave weekly and were excited to share Ramzul's results with her.
"I think she would be proud of me," he said.
This article was first published on Nov 22, 2014. Get The New Paper for more stories.