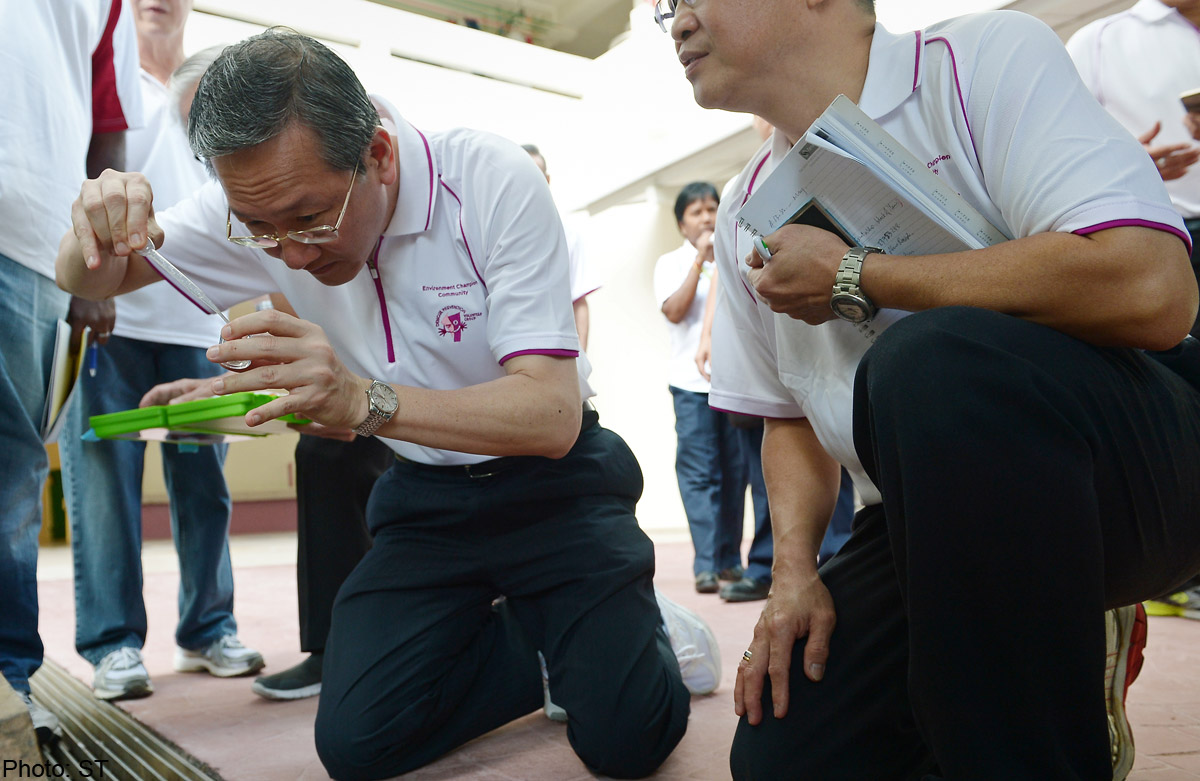 When Mr Sam Tan began his term as Mayor of Central Singapore District in 2011, the global economy looked set for troubled times.
To help residents, the Central Singapore Community Development Council (CDC) announced a pre-emptive recession plan. It was the first of Singapore's five districts to do so, and came just after Mr Tan marked his first 100 days in office.
Families with a member of the household who had been laid off were eligible for cash, vouchers and subsidies - meant to tide them over before national help schemes kicked in.
"I have lived through a few recessions and have seen the way it affects low-income families. I came from one myself. The whole genesis behind the programme is that when times are good, we should prepare for when they might turn bad," Mr Tan, 55, said yesterday.
Programmes like these have helped him build up a reputation for having a particular eye for the needy. The former senior parliamentary secretary for foreign affairs and culture, community and youth was promoted to Minister of State in the Prime Minister's Office and Ministry of Culture, Community and Youth last Thursday. He will hand over the mayor's duties on May 27 to Moulmein-Kallang GRC MP Denise Phua, in a slate of changes announced by Prime Minister Lee Hsien Loong last Tuesday.
Mr Tan will focus on helping Mr Lee coordinate delivery of social policies across multiple ministries, and especially implementation on the ground.
Under his watch as Mayor of Central Singapore District, where about a third of residents are aged 50 and above, the Central Singapore CDC also provided needy and elderly households with new mattresses, induction cookers and anti-slip mats. Rental flats were also fumigated to rid them of bed bugs.
Mr Tan has been involved with community and social service work for about three decades, during which he held posts such as executive director of the Chinese Development Assistance Council, and head of the People's Association's social development section.
This vast experience, he said, has shown him the importance of communicating policies well to low-income and elderly Singaporeans as well as the need to have respect for people.
"If not done properly, we can achieve the social objectives of our programmes, but we won't have the social compact for a really inclusive society," he said.
Who are the Mayors?
Mayors are full-time politicians who hold a position equivalent to a minister of state. They head the five Community Development Councils (CDCs) - Central Singapore, North East, South East, North West and South West.
The other three mayors are Mr Teo Ser Luck (North East), Dr Teo Ho Pin (North West) and Dr Mohamad Maliki Osman (South East).
The CDCs' main objectives include providing social and employment assistance for residents, promoting racial harmony and enhancing community bonding.
Each CDC oversees a few group representation constituencies and single-seat wards.
They were first mooted by then-prime minister Goh Chok Tong in 1996 and a year later, nine were formed.
In 2001, they underwent a revamp and their number was whittled down to five.
This article was published on May 4 in The Straits Times.


Get a copy of The Straits Times or go to straitstimes.com for more stories.