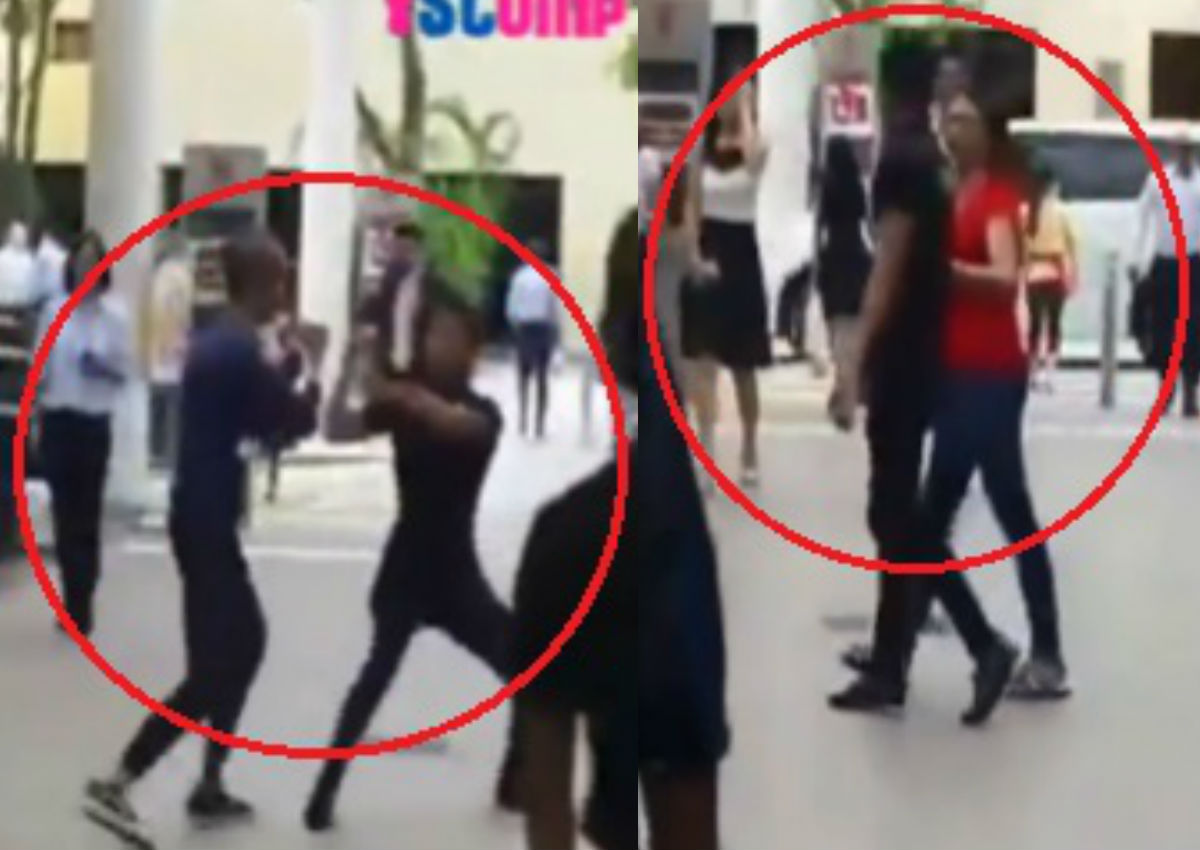 A fight broke out in the middle of China Square on Tuesday afternnon as bystanders looked on, citizen journalism site Stomp reported.
According to Stomp contributor Oneh, two men were seen throwing punches at each other apparently over a girl.
A video sent in to Stomp shows the men fighting. Before long, one of the men gestures at his opponent in a threatening manner and walks away.
A woman in a red blouse was then spotted trying to calm one of the men down and eventually left the scene with him.
Oneh told Stomp that he was alerted to the incident when he heard profanities being used.
"I could not help but to 'kaypoh' a little and then I saw this guy in a black polo tee fighting with another guy who was wearing a blue t-shirt," he said.
The angry verbal exchange lasted for about three to five minutes, he added.
"My colleague translated to us that they were quarreling over relationship issues. Apparently the girl in red was the ex-girlfriend of the guy in blue," he said.

Visit STOMP for more stories.