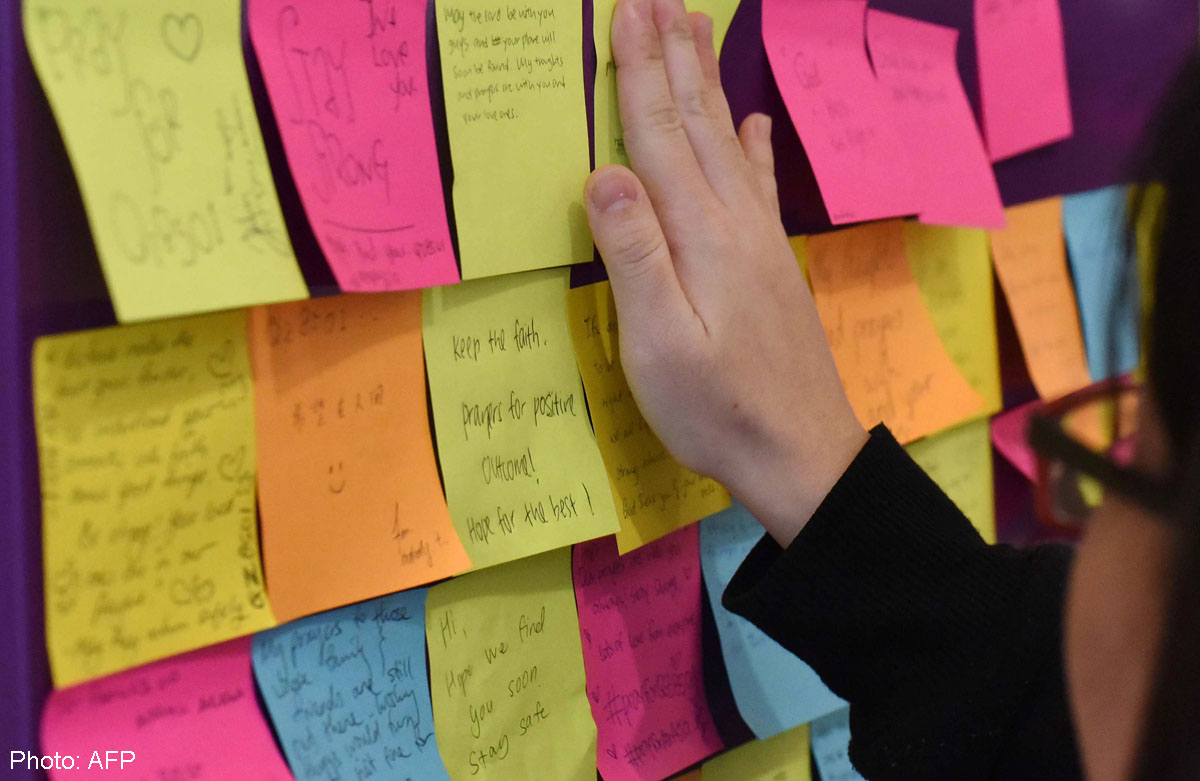 SINGAPORE - A message board has been set up at the Changi Airport for the public to express their thoughts to families and friends of the passengers aboard the ill-fated Indonesia AirAsia Flight QZ8501.
The board, initially a piece of cardboard, was started by National University of Singapore undergraduate Lola Nair, 21, on Monday.
Concerned travellers and members of the public wrote supportive messages and stuck them on to provide some form of comfort to those affected by the tragedy.
Airport staff transferred the notes to a bigger and sturdier board yesterday, and supplied pens and pads of sticky notepaper.
The Life Sciences degree student said she started the message board as a show of concern for the families and friends of those on board QZ8501.
"Singapore has never experienced a tragedy (like this) before and we want to offer whatever help we can."
"I just want to let those affected know that Singaporeans do care and are not a cold bunch of people."
Besides Singaporeans, Germans, South Koreans, Britons and Malaysians also penned messages on the board.
Aris Marissa Abdul Muzzammim, 6, accompanied by her mother Rohaida Rudzlan, wrote a note to give moral support to those affected.
"We had just sent my sister off to Perth when we came across the board and Aris insisted on writing something for the families of the passengers," Rohaida said.
Some of the messages were "Praying for QZ8501", "Stay strong", "My thoughts and prayers are with you and your family" and "Wishing you much comfort in this sad time", while some others were written in various languages.
Later yesterday, AirAsia arranged for 13 next-of-kin of the passengers to depart for Surabaya.