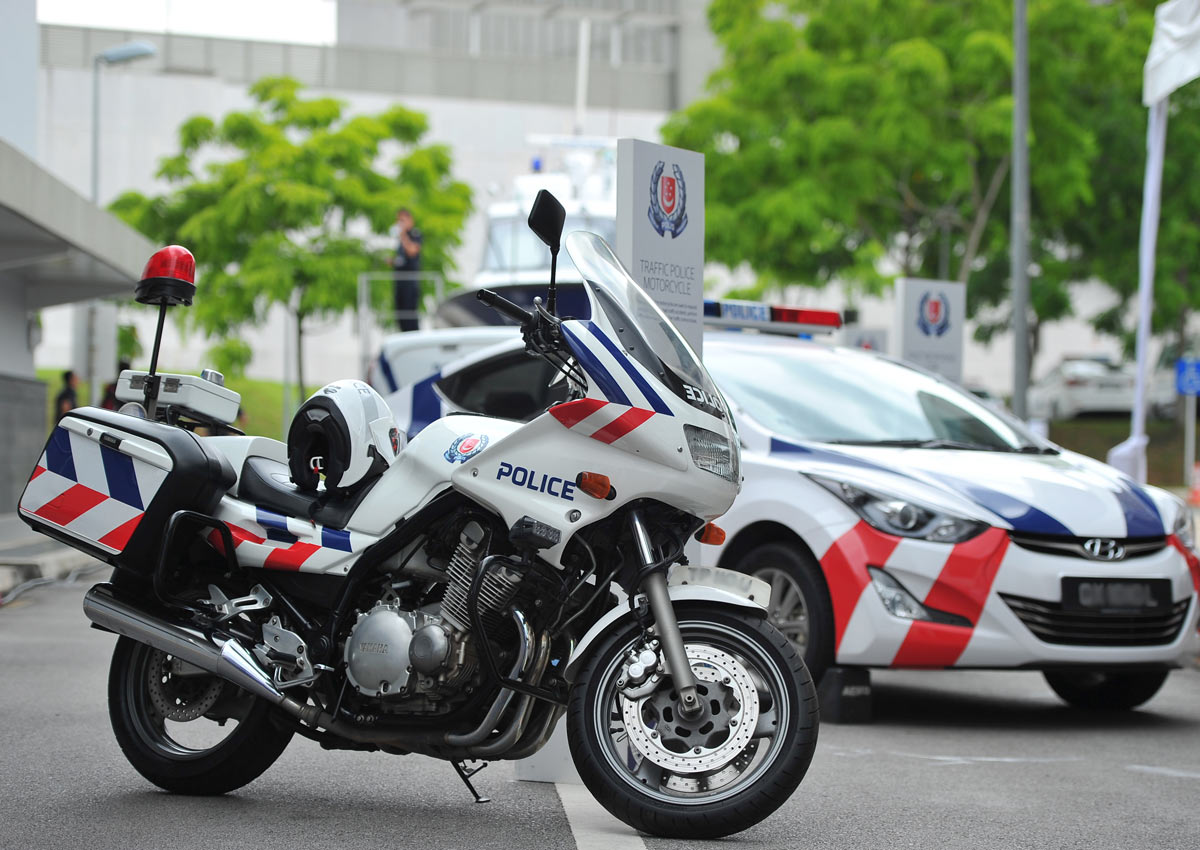 The Home Affairs Ministry (MHA) has been asked to relook the legislation surrounding the assault of uniformed officers, said Home Affairs and Law Minister K. Shanmugam in a Facebook post yesterday.
This follows the sentencing on Tuesday of Albin Lim Fu Rong, 25, who was jailed 10 weeks for causing hurt to a public servant in May.
The officer, Corporal Ammy Shazwina Rizuan Ong, 27, had been responding to a taxi driver who reported about his hostile passengers when Lim attacked her.
She was speaking to Lim at around 2am when he grabbed her head and neck, and pushed her head to the ground.
As Cpl Ammy tried to protect her firearm and other equipment with her hands, Lim kicked her lower back and then walked away.
She stood up and took a few steps towards him to stop him, but fainted.
Said Mr Shanmugam: "Lim's abusive conduct was terrible on several levels. He attacked a lady. He attacked an officer in uniform, doing her duty."
He added of the jail sentence: "I have asked the Ministry of Home Affairs to relook the legislation, to consider whether this is adequate.
"I have said to MHA that anyone who attacks a uniformed officer should learn a lesson which he will never forget; and it should be enough of a deterrence to others." In the first eight months of this year, there were 328 cases of abuse of Home Team officers. This figure for last year was 344 cases - working out to almost one case per day.
In May, a 51-year-old man was jailed three months for punching an officer in the face. He had been watching two police officers detain a suspect and reacted after one of them shouted at him to move away.
That same month, an allegedly suicidal 20-year-old baker was sentenced to community service and 18 months' probation for attacking two police officers and an ambulance medic sent to help him.
In March, a 23-year-old man was arrested for slashing a police officer who was investigating a complaint near his Geylang East home.
For voluntarily causing hurt to a public servant, an offender could be jailed up to seven years, caned and fined.

This article was first published on Dec 17, 2016.
Get a copy of The Straits Times or go to straitstimes.com for more stories.