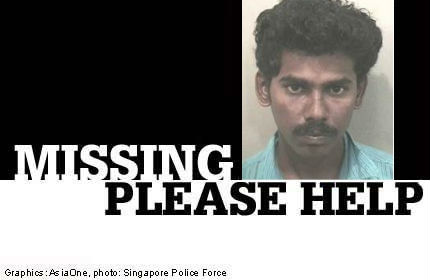 SINGAPORE - Police are appealing for information on the whereabouts of Arumugam Selvakumar, 33.
He was last seen in Yishun Avenue 6 on February 9, at about 6.30am.
Mr. Selvakumar has dark skin, is about 160cm tall and slim.
Anyone with information on Mr. Arumugam Selvakumar's whereabouts should call the Police Hotline at 1800-255-0000. Information can also be submitted online at https://app.spf.gov.sg/CrimeStopper/CrimeStopper.aspx.
All information will be kept strictly confidential.