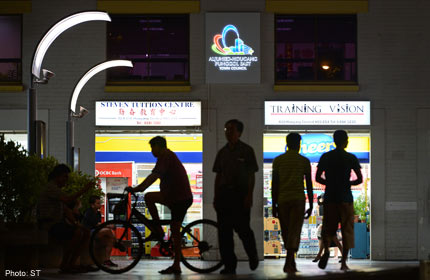 The Ministry of National Development (MND) has expressed concern that independent auditors have been unable to fully verify Aljunied-Hougang-Punggol East Town Council's (AHPETC) accounts for the second year in a row.
In a statement on Thursday, the ministry noted that the Workers' Party-run town council had not complied with some provisions of the Town Councils Act and the Town Councils Financial Rules, as reported by the auditors.
The auditors, Foo Kon Tan Grant Thornton LLP, noted that they had not been able to determine "the completeness of the related party disclosures in AHPETC as the town council had not made available to the auditors details of project management service fees paid to a related party".
Related party transactions refer to transactions in which the town council's key management personnel have a personal financial interest.
The auditors were also unable to determine the validity and accuracy of various items in AHPETC's accounts, including receivables of some $1.8 million recorded in Sundry Debtors, lift repair and lift upgrading expenses of some $20 million, and temporary unidentified receipts from residents and HDB of some $308,000.
Acknowledging these issues, AHPETC chairman Sylvia Lim said in the town council annual report that preparing the financial statements "continued to be a challenge" because of "handover issues that required more time to resolve".

Get The New Paper for more stories.