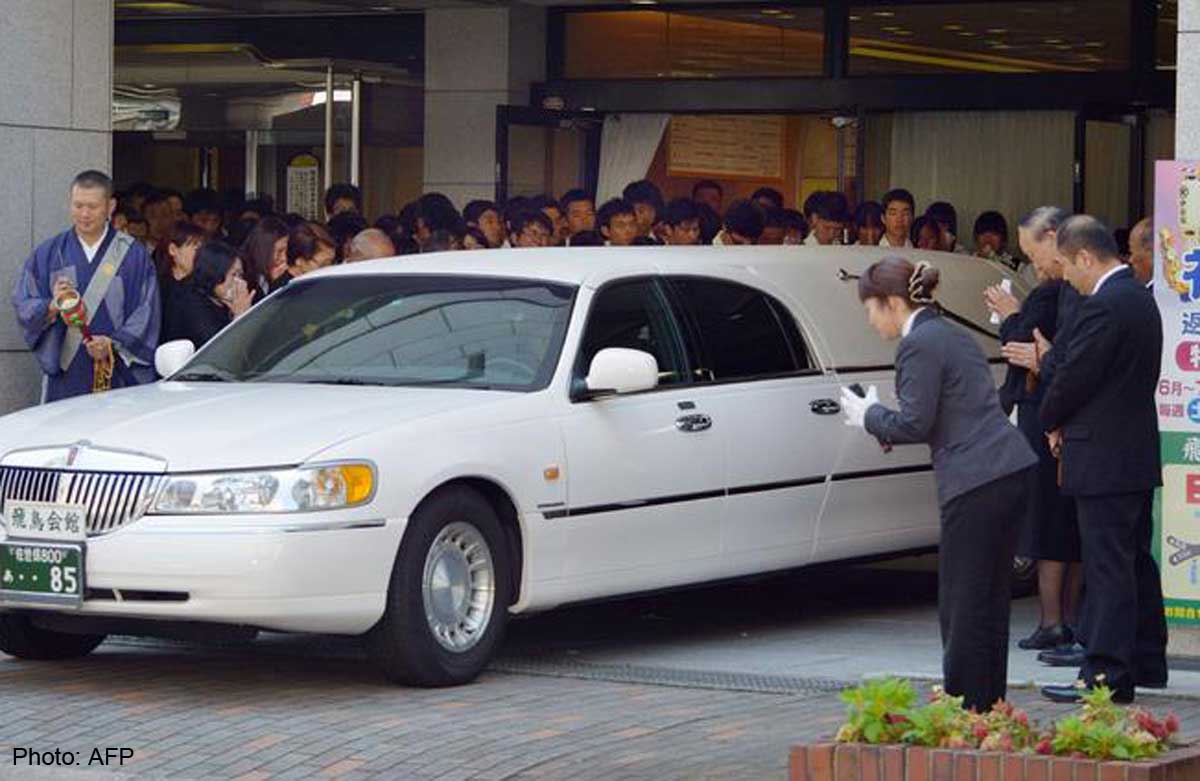 TOKYO - The 16-year-old girl who is suspected of murdering and dismembering a classmate in southern Sasebo city last weekend had excelled at studies and sports but was unable to control her emotions.
During her final year at primary school, the suspect created an uproar when she put washing powder and bleach into a few of her classmates' lunch several times.
When found out, she told her teacher she wanted to get back at those classmates because they had scorned her for doing well in class.
At junior high school, which is for children between the ages of 12 and 14 years, she was a member of the school's broadcasting club and often talked about wanting to become an announcer when she grew up.
But reports quoting people who knew her said many students avoided her as she behaved rather oddly at times, suddenly shouting out or bursting into tears.
But police said she was a model of coherence when answering questions after her arrest last weekend on suspicion of killing 15-year-old Aiwa Matsuo.
The suspect, whose name has not been disclosed as she is a minor, told police she "wanted to try killing a person".
Professor Mafumi Usui, an expert in social psychology at Niigata Seiryo University, told the Yomiuri Shimbun daily: "The fact that the girl did not escape after the killing but dismembered the body indicates a serious pathological problem."
The motivation for the crime remains unknown.
The two girls were said to be just ordinary friends and were not known to have quarrelled with each other.
Police suspect the crime was premeditated as the two girls had arranged to meet a week before the incident.
Police found two hammers and a saw - believed to have been used in the murder - in the suspect's apartment, where the dead girl was found.
The death of the suspect's mother last October and her father's subsequent remarriage a few months after the funeral had clearly upset the girl.
She was said to have told a friend: "Father brought someone else home very soon after Mother died. I wonder if Mother meant nothing to him at all."
In April, the suspect moved into an apartment and started living on her own. She also began attending classes for only three days, forcing the school to send teachers to visit her at home once or twice a week to make sure she was all right.
The Yomiuri Shimbun quoted a member of the local education board as saying: "Her mother's death and her father's remarriage must have had a big impact on a girl who is still in puberty. But if you ask me whether that's the cause of the incident, I cannot tell you."
The crime has traumatised the residents of Sasebo, who only 10 years ago had to grapple with a similar incident in which a 12-year-old girl killed a classmate by slashing her on the neck with a box cutter.
Following that incident, primary schools in Sasebo conducted regular classes to teach children about the preciousness of life.
The city's educators are meeting soon to discuss why those classes had failed to prevent last weekend's murder.
The Education Ministry in Tokyo has dispatched officials to Nagasaki prefecture, where Sasebo is located, for a first-hand look at the incident and to give assistance.
wengkin@sph.com.sg

This article was first published on July 30, 2014.
Get a copy of The Straits Times or go to straitstimes.com for more stories.