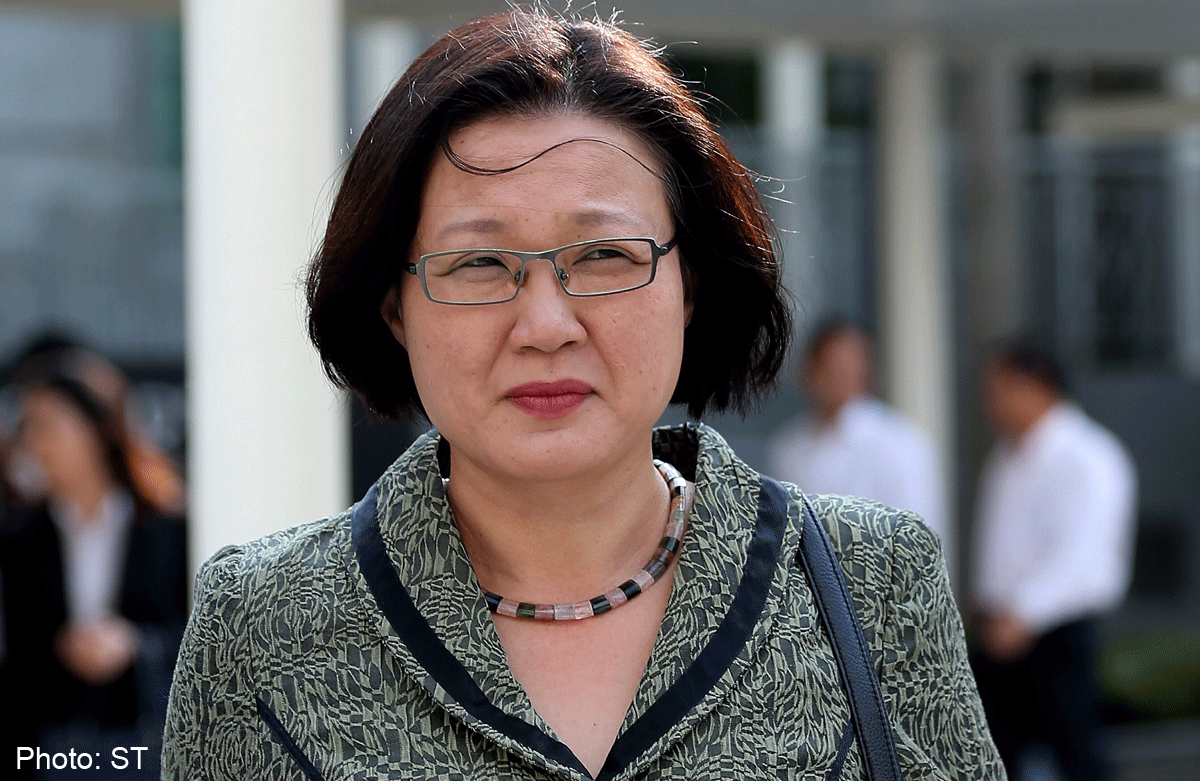 Workers' Party (WP) chief Low Thia Kiang said the party supported Mr Khaw Boon Wan's motion relating to the Auditor-General's audit report, but called on town council transfers to be "de-politicised".
He said the problems of the Aljunied-Hougang-Punggol East Town Council (AHPETC) started when the WP could not find a managing agent after taking over Aljunied Town Council in 2011.
"It seems that the managing agents serving PAP town councils are unwilling to serve in non-PAP town councils, and the reason appears to be political rather than professional," Mr Low said, adding that the previous contractors with Aljunied GRC terminated their contracts abruptly.
Later in his speech, he said various WP MPs would touch on different aspects of the Auditor-General's report.
Speaking on the sinking funds and related party transactions, AHPETC chairman Sylvia Lim reiterated that the monies in the sinking funds were not lost, but rather were not transferred to the appropriate bank accounts.
The funds have since been transferred as needed and the town council has also made good the transfers, including the ones in FY14.
In small outfits like FMSS, Ms Lim said it was inevitable that directors of the company would be holding key positions in town council management.
She maintained that the managing agent, FMSS, has no decision-making power over who is awarded tenders.
The two times it was awarded contracts without tender happened in the transitional period shortly after GE2011 - one for nine months and the other for a year. The contracts ran concurrently.
Furthermore, when it came to disclosing related party transactions, Ms Lim (above, right) said there were no clear rules stating how much details should be disclosed, and that the previous management of Aljunied GRC had related parties involved too.
'NO ISSUE'
"The town council has no issue with disclosing the value of the related party transactions. Moving forward, we have suggested that the MND (Ministry of National Development) make it clear which parties are considered related in the town council context," she said.
The town council will also exercise more diligence in dealing with and recording such transactions in future, Ms Lim said, adding that it will implement a checklist to be filled in by all tenderers and contractors of AHPETC.
She highlighted that when it came to payments, all cheques had to be co-signed by the council chairman or vice-chairmen, which meant that staff of FMSS could not simply make out cheques to themselves.
Furthermore, out of the $6.6 million in payments, about $6.4 million were agreed monthly sums for maintenance services.
Since the appointment of a new finance manager, the town council now has a new process where three other people not associated with FMSS are involved in the payment approval process, she added.
As for Mr Khaw's allegation that the town council had shown disrespect to the auditors by not producing the necessary documents, Ms Lim said this was not the case, and that thousands of documents were provided for the audit.
Towards the end of the sitting, Ms Lim responded to Law Minister K. Shanmugam's speech to "utterly reject" his assertion that the WP was benefiting its friends.
AHPETC vice-chairman Pritam Singh, responding to Mr Shanmugam's speech, said he will answer questions directly to AHPETC residents during house visits.
In response, the Minister of State in the Prime Minister's Office and Ministry of Culture, Community and Youth, Mr Sam Tan, said he is a resident of Aljunied GRC.
"I will not bother you to come to my house during the house visit to explain to me. You can give the answer on transparency and, if I might add, professionalism, integrity and honesty, to this House (during) tomorrow's sitting," he said.
The debate on the Auditor-General's report on AHPETC will continue when Parliament sits again today.

This article was first published on Feb 13, 2015.
Get The New Paper for more stories.