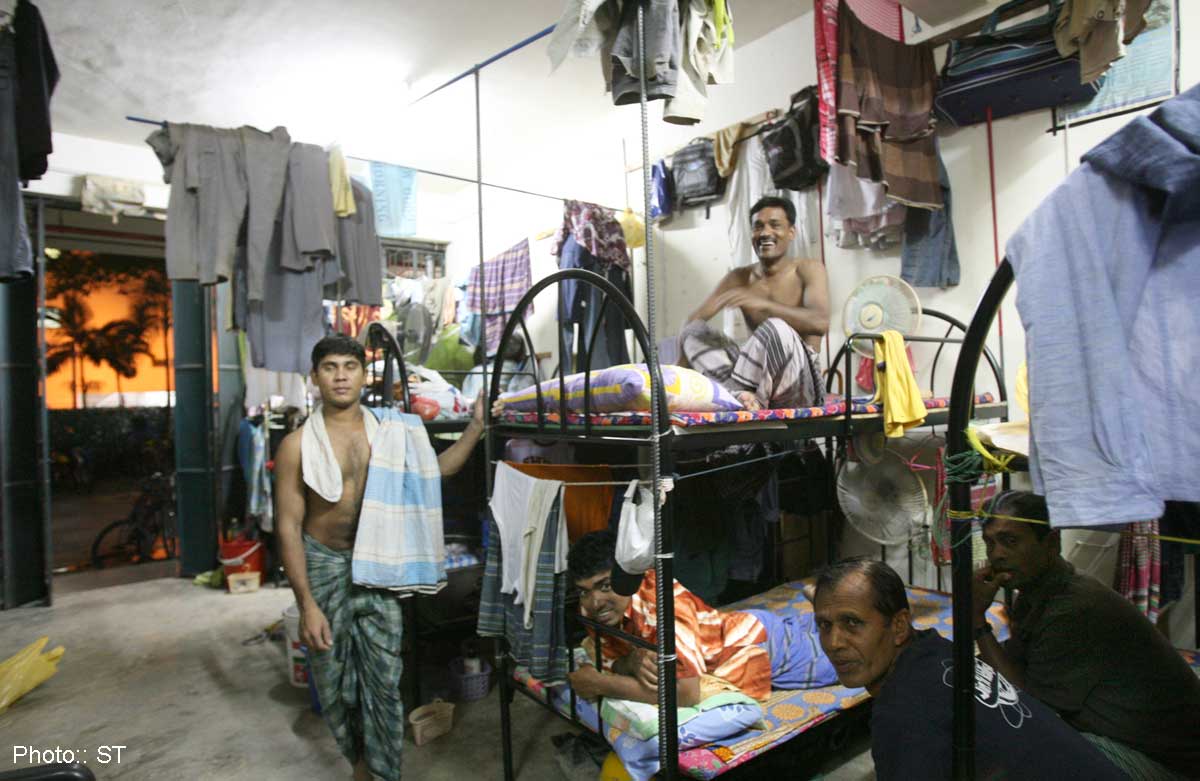 LITTLE INDIA RIOT: COMMITTEE OF INQUIRY REPORT DISSATISFACTION among foreign workers with employment and living conditions in Singapore was not the cause of the Little India riot, said the Committee of Inquiry (COI) in a report submitted to Deputy Prime Minister Teo Chee Hean yesterday.
But it also acknowledged that more could be done to improve the treatment of foreign workers.
An objective of the month-long inquiry was to examine the issues and concerns broadly faced by migrant workers, and identify any that might have contributed to the Dec 8 riot last year.
One was the possibility of deep-seated unhappiness among migrant workers. The committee said it spent much of the inquiry - both before and during the public hearings - gathering evidence for and against this.
They spoke to foreign workers and visited dormitories, construction sites and other areas where workers congregate.
"Nearly every foreign worker the COI spoke to - including those who were involved in the riot - testified emphatically that they were happy with their jobs and living quarters in Singapore, consistently rating Singapore as 'number one' among countries who receive foreign labour," said the committee.
It noted, however, that there are workers here who face real difficulties, especially from errant firms who withhold salaries or medical leave and fail to maintain standards of accommodation.
"However, there is no reason to believe that rioters present at the scene that night - who, investigations showed, worked for different employers and lived in different quarters across the island - had, as a common cause for rioting, dissatisfaction with their employment and living conditions in Singapore," concluded the COI.
"Anecdotal complaints, however valid, do not amount to evidence of systemic mistreatment."
Still, the committee devoted a whole section of its report to how to improve the lives of workers.
It called on the Government to try to solve "on a bilateral basis" the problem of high fees charged by employment agents in workers' countries, and urged more effort in educating them on their general rights and protections under the law.
It recommended that staff who frequently interact with them, such as "bus drivers, timekeepers, auxiliary police officers and even Singapore Police Force officers", be given "basic training" in cultural sensitivity.
The COI also warned employers that they need to go beyond "just paying a salary" and consider setting up and funding support communities for foreign workers. Still, migrant workers' satisfaction with Singapore remains high, said Migrant Workers' Centre's (MWC) executive director Bernard Menon.
Preliminary results from a survey conducted by MWC this year showed about 95 per cent were satisfied with law and order, job prospects and salaries here.
But more still needs to be done, said groups working with migrant workers.While these are steps in the right direction, the question is how to take them further, said president of human rights group Maruah, Ms Braema Mathi.
She said: "We can over-police everything but what is the point if we do not have a clear system on how to treat foreign workers?"
Mr Jolovan Wham, an activist with the Humanitarian Organisation for Migration Economics, said: "The recommendations do not go far enough."
awcw@sph.com.sg

This article was first published on June 1, 2014.
Get a copy of The Straits Times or go to straitstimes.com for more stories.