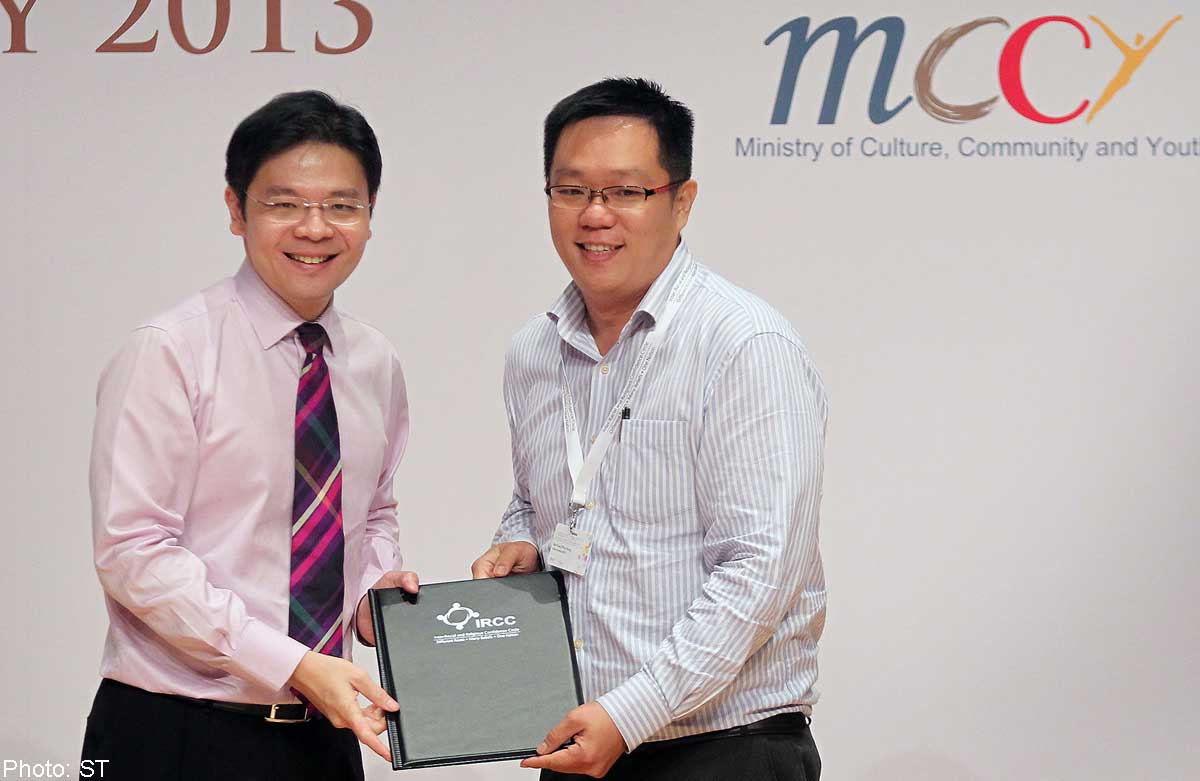 Mr Pung Whei Meng (right) was on a work trip in Shenzhen, China, last month with colleagues of different races.
In restaurants, the group opted not to order pork dishes out of respect for their Muslim colleague.
Mr Pung, a senior commissioning manager at a project-commissioning firm, said he is still learning.
The 37-year-old bachelor last year became the youngest leader appointed to an Inter-Racial and Religious Confidence Circle, or IRCC, since the movement was started in 2002.
He has been involved in the Cher Lian Tong Buddhist Temple since he was a child, and is now its secretary. He also joined the Bukit Panjang IRCC as its representative in 2006.
The IRCC organises public visits to places of worship, such as Hindu or Sikh temples.
The groups that go on the trips are mostly Chinese, and not many of the participants have been to a Sikh temple, Mr Pung said. "I was quite tolerant before, but from such activities I actually got to understand more about other religions," he added.
Though he felt such interactions could be deeper and more meaningful, "for the moment, we are trying to engage as many people as possible".

This article was first published on July 13, 2014.
Get a copy of The Straits Times or go to straitstimes.com for more stories.