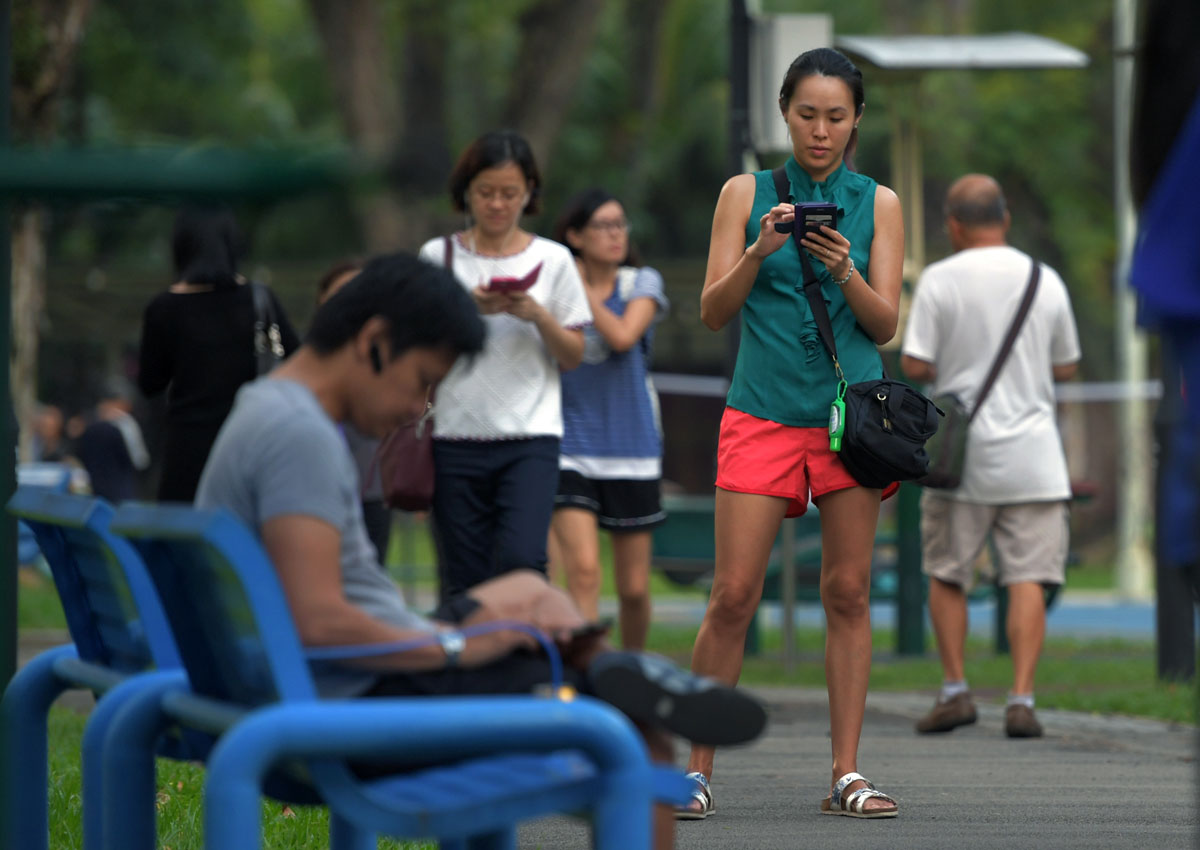 Now that Singapore has crowned its fourth mobile operator, what's next? Next year looks to be one for consumers to hold off on signing two-year telco contracts for new-fangled handsets - that is, until new kid on the block TPG Telecom launches its mobile service plans.
TPG, which hails from Australia, won the rights to operate a chunk of mobile airwaves in Singapore with its $105 million bid in an airwave auction on Dec 14.
Its rights, which will begin in April, come with obligations to launch nationwide mobile services by September 2018.
So far, TPG has been holding its launch plans close to its chest.
The only information that has gone public is it hopes to grab 5 per cent to 6 per cent share of the mobile user base in Singapore, and that it will spend $200 million to $300 million to build the 4G network here.
Many market observers and analysts note the challenges TPG will face entering Singapore: A mature market with limited growth potential and demanding customers.
However, they are also hopeful that TPG will be a disruptive force.
The way TPG chips away at the market share of its established rivals - Singtel, StarHub and M1 - may not unfold just yet.
If TPG executive chairman David Teoh's reputation as a go-getter is anything to go by, there may be more to the imminent shake-up in Singapore's mobile sector than just a price war.
After all, the reclusive Malaysia-born Australian is known as a self-made billionaire who built his business empire from scratch, then later, via well-calculated company acquisitions.
From a small computer shop called Total Peripherals Group in 1986, TPG has now catapulted to the league of telecommunications infrastructure giants in Australia.
It is second to Telstra in Australia's fixed-line broadband market, with 1.87 million subscribers, after a A$1.5 billion (S$1.57 billion) takeover of Internet service provider (ISP) iiNet in August last year.
This strategic buyout was preceded by many other similar buyouts, such as its acquisition of a controlling stake in ISP Chariot Internet in 2007 and its reverse takeover of another ISP, SP Telemedia in 2008. In 2009, TPG also took over Brisbane-based Pipe Networks for A$373 million to gain access to fibre-optic networks around the country.
A similar strategy may unfold in Singapore, with local fibre broadband operator MyRepublic looking ripe for the picking.
A report this month by Britain-based research firm BMI Research stated that MyRepublic's financial losses were in the region of $9.36 million last year.
In contrast, TPG is profitable in Australia, with a pre-tax operating cash flow of A$759 million in its financial year ended July 31, an increase of 54 per cent from the year before. The firm's market capitalisation stands at A$6.02 billion, reported Bloomberg. And its founder Mr Teoh is ranked ninth on Forbes' 50 Richest list in Australia.
There is a chance that TPG would buy MyRepublic to offer sweeter fixed and mobile service bundling in Singapore as it works on disrupting Singtel, StarHub and M1's stranglehold on the local market.
As Mr Clement Teo, principal analyst at market research firm Ovum, noted: "The way to sustain a (telco) business in Singapore is via fixed and mobile service bundling."
itham@sph.com.sg

This article was first published on Dec 31, 2016.
Get a copy of The Straits Times or go to straitstimes.com for more stories.