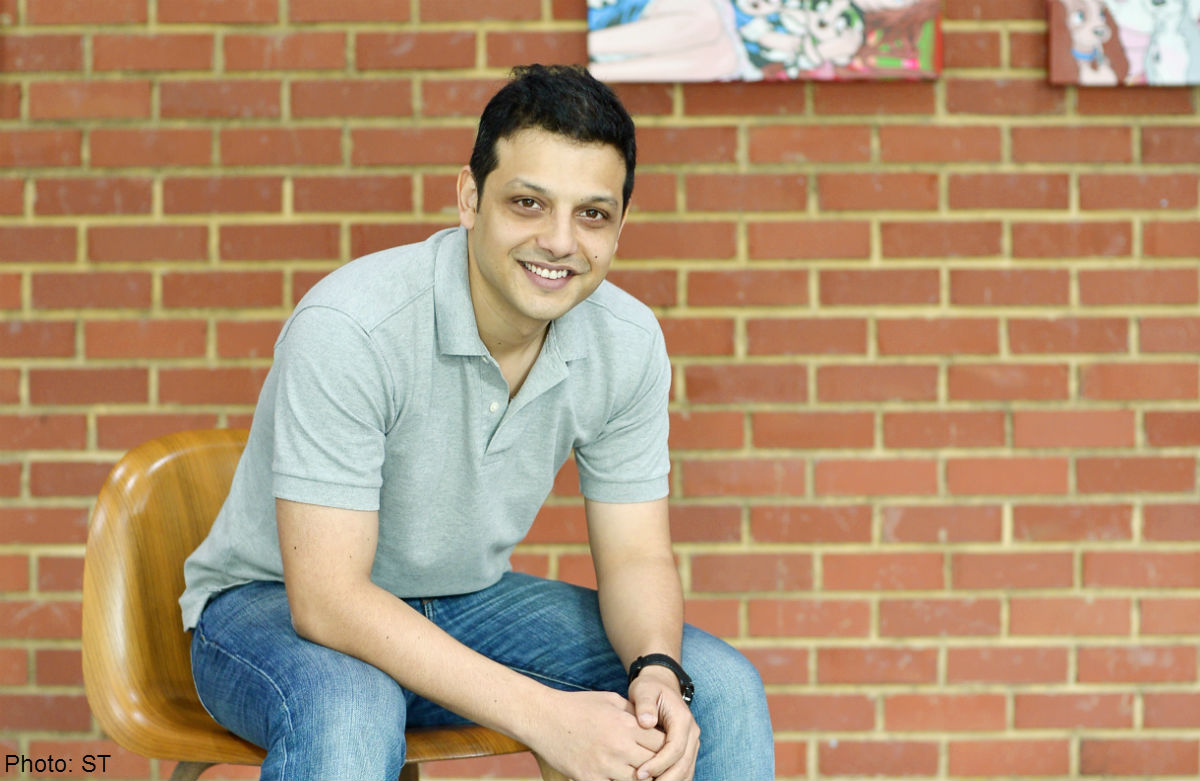 SINGAPORE - Vellappan Devaraajan, 37, has been living in Singapore for 25 years. Committed to changing people's attitudes on intellectual disabilities, he works full-time with Special Olympics, an organisation working towards providing year-round Olympic-type sports training and athletic competitions for children and adults with intellectual disabilities.
People like Mr Devaraajan form part of a growing awareness towards social enterprises in Singapore and the world over. Many, tired of being bystanders, are seeking to find moremeaning in their lives by doing something impactful, while others have recognised the pressing social problems that need to be immediately addressed. By providing innovative solutions to these problems, entrepreneurs are not leaving change to the government alone.
Mr Alfie Othman is the executive director of Social Enterprise Association, an umbrella organisation aimed at promoting social entrepreneurship and social enterprise in Singapore. He says they have noticed an increased interest in social enterprises over the last four years. "More young, passionate and dynamic individuals are setting up social enterprises to give back to the community. These social entrepreneurs demonstrate entrepreneurship flair and innovativeness to address social gaps."
But being committed to a cause doesn't have to mean no money. In fact, while addressing problems, these social enterprises aim to be profitable businesses by returning surplus revenue to the business and expanding activities.
Capitalist principles, not profiteering
While this might seem utopian, entrepreneur Sourabh Sharma says it is possible to be a for-profit organisation that still changes people's lives. Milaap, the social enterprise that he co-founded, is trying to change the way people perceive "giving", making it personal and very sustainable. It is an online fund-raising platform that enables individuals around the world to fund and impact communities in need of basic facilities in India.
Their business model, Mr Sharma says, is to provide a transparent and engaging platform to lenders. "Our on-ground partners in India identify borrowers and publish their funding requests on the website. Individuals all over the world can contribute any amount to any borrower or cause they like.
"We ensure that 100 per cent of the money that is raised goes to the end beneficiary, and we even absorb the online payment gateway fees. The borrowers repay the capital to the lenders at an affordable interest rate, which helps to cover the cost of the on-ground partner, as well as pay for the 5 per cent platform fees which Milaap charges for raising the funds."
And with Milaap, not only do borrowers have the advantage of finding a lender anywhere in the world, but the loans they get come from people who are interested in the impact the money will make on the borrower's lives.
"Our lenders can choose to get all of their capital back - which they can withdraw anytime - or can re-lend that money to help more people,"
Mr Sharma adds.
According to social entrepreneurs like Mr Sharma, "profiteering" is very different from applying the principles of capitalism to a cause. Practically speaking, social enterprises cannot survive merely on handouts and still hope to make a large impact.
Despite being committed to doing good, they still have operating costs and other requirements of any normal business enterprise, including research and development. Also, the products or services offered by these organisations need to be good, because consumers need more than just an impassioned story to convince them to participate.
Ms Prukalpa Sankar, co-founder of Singapore-based Social Cops, which aims to use citizens and their mobile phones to create crowd-sourced social data in India, agrees that having a business plan is necessary.
"In fact, it is more important for social entrepreneurs to have a strong business model than for traditional businesses. I wouldn't like to differentiate between social enterprises and businesses; entrepreneurs traditionally create companies to solve big problems, and social entrepreneurs are just motivated by solving real-life problems in fields like education and public health," she says.
"At Social Cops, we believe that we're a tech startup solving some of the biggest problems in the world - and this is reflected in the way we carry out operations and in our culture."
While the most positive aspect of being a social entrepreneur is achieving social impact, just like regular businesses, one of the biggest challenges these organisations face is to stay competitive despite high rental and manpower costs.
Mr Anand Singh, founder and CEO of GreenPost, says that being very conscious of this, they have built a unique Business to Consumer (B2C) company with a strong commercial model.
"We believe that ventures which have a strong commercial standing provide a sustainable chance of meeting our triple bottom line goals (People, Planet, Profit). Our business model is built on monetising the bill payment transactions and stopping paper. However, environment and sustainability are strongly embedded into our model as we enable people and billers to reduce their paper usage," he says.
It is said that, in India, being committed to a social cause is not perceived as going hand-in-hand with making money. People also believe that one shouldn't take money for doing good and "giving" is seen as charity.
Need to incentivise people to join
NGOs are filled with passionate people who are forced to take low salaries, or with volunteers who don't consider it worthwhile to work with the organisations full-time because there are no monetary incentives. Usually funded through government grants and donations, these organisations struggle to make ends meet.
But Mr Sharma says it shouldn't be so. "There is such a huge need and so many basic problems. People have mobile phones, but no toilets. So why is good talent not flowing into social enterprises?" he asks.
"People's non-participation comes from the belief that there is no money in doing good. But we need to incentivise people to join social enterprises. When we get calls from people saying they want to volunteer with Milaap, I tell them, why volunteer part-time? Join us full-time, and we'll pay you a salary," he says.
"We work just like any other business, including tracking visitors to our site and planning user growth. The more loans that we can facilitate and the more people that visit the site, the more good gets done. We want to do things on a larger scale and impact a lot more people," he adds.
At the root of any social enterprise lies a deep commitment to social change. In the past, people began giving back to society only as they aged, but it is now young people who want to make a difference.
Ms Madhu Verma, founder of SoCh in Action believes that it is never too early to create awareness. Her social enterprise empowers children to drive change in the community. It teaches them to recognise issues and design their own innovative solutions.
"We work with children from eight to 14 years old, and tell them to find out where the issues are, what bothers them and to find a solution. We are different because we believe in children choosing what problems to address, and also how to solve them, rather than just telling them what to do."
The children she works with tackle issues ranging from the problem of road rage to helping the elderly stay healthy and mobile. SoCh in Action is also the exclusive country partner of Design For Change, a global organisation empowering design-led social change. For Ms Sankar, Social Cops started with a small idea, when she was still a student in Nanyang Technological University. "In my final year, we took a train trip around India to understand the problems. We found that our communities faced an information gap and lacked social data from the grassroots."
Talking on TEDx (a programme designed to spark conversation and connections) recently, Ms Sankar cited an example of Google Maps, through which a user can find the fastest route from one point to another, but cannot find information on whether that route is safe for a girl to take. Developing countries like India are faced with the difficulty of not being able to install CCTV cameras everywhere. So Social Cops aims to change the availability of social information, with the help of citizens.
Ms Sankar believes that the big problems in the world can be solved through technology. "My co-founder, Varun, built www.sweksha.com - a portal for NGOs in India - as a summer project. One day, he re-blogged the story of a burn victim in Bihar. To his surprise, someone from the US had read the article and contacted him, to donate money for the girl's surgery. That was the moment of realisation - about how simple technology could change lives," she says.
For Mr Singh and his partners, watching billions of pages and dollars go to waste when paper bills are sent inspired them to create GreenPost. "We are transforming billing by leveraging smartphones and ubiquitous connectivity. With GreenPost, billers spend less on sending out paper, and consumers would have less guilt about receiving paper, and have a handy way to manage and pay their bills from smartphones."
Building relationships
In the business of social enterprises, who - rather than just what - the entrepreneur knows can make a huge monetary difference. Networks form the basis of funding, whether it is through equity partners, volunteers or lenders. Convincing investors and grant-givers about the relevance of their business and standing out from other organisations in need require strong networks.
In Singapore, many agencies like the Social Enterprise Association, National Volunteer Philanthropy Centre and the National Youth Council offer support in the form of seed grants, capacity-building programmes and incubation. Enterprises like Social Cops and Milaap have also been supported by startup competitions like the DBS-NUS Social Venture Challenge Asia, which awards winners prize money and opportunities to network with investors, mentors and overseas partners.
"We found wonderful mentors along the way who supported us through the journey. For example, through the Singapore International Foundation's YSE programme, Mr Anurag Banerjee, the managing director of Jana APAC, joined our board at a very early stage and has been an integral part of the growth story since then," says Ms Sankar.
"Building relationships is very important," confirms Mr Singh. "When you are introducing a novel concept, relationships are important in the initial stages, as input and support from the extended network will shape the idea and its implementation. True success is always built on constantly listening to the customers and building further on the idea based on the feedback coming through."
In addition to building networks with external partners, organisations must also work to form relationships with the end beneficiaries, so that they can measure the impact of the work they are doing. This provides further insights into the problems the end users face, and helps with finding solutions that will work effectively. For example, at Milaap, all the staff and lenders are encouraged to make field visits to India each year, so that they can see the effect of their loans first-hand. This keeps them motivated and more committed to continue doing what they do.
A challenging road
Like other start-ups, there are a multitude of challenges facing these entrepreneurs. Most people see social enterprise as a "do we want to give" business rather than as a "do we need to give" business, so marketing the concept is not easy. Ms Verma says that as a private limited company working as a social enterprise, SoCh in Action requires a lot of balancing. "The Government is helping a lot in terms of SMEs, but sometimes the balancing act is tough. We need to worry about infrastructure, measure the social impact of our work etc., in addition to expanding our reach, with funds being very limited."
Getting caught in a web of administration and fund-raising can also be demotivating for the entrepreneurs and their staff. "But when we get an e-mail from a borrower or a lender, saying what an impact a loan has made on their lives, that's what makes it all worthwhile," says Mr Sharma.
It is interesting that, despite being India focused, many social enterprises are headquartered here in Singapore. The entrepreneurs say the encouragement they have had from people on the island is energising. "India may not yet be mature enough to fully understand social entrepreneurship. But we have seen so much support here in Singapore, and from the Indian diaspora all over the world that we feel re-energised each time we hold a fund-raising event here," says Mr Sharma.
Ms Sankar's experience has been the same. "Singapore is a great network and support system to base the company headquarters out of. Of course, it is important to be close to the problems you are setting out to solve, so we spend most of our time operating out of India, though we will continue to be based here."
Tasked with changing the way society thinks, these entrepreneurs have a long road ahead. But as awareness grows, and people from around the world become more involved, the future is looking brighter for social enterprise.
tabla@sph.com.sg

Get a copy of tabla! for more stories.