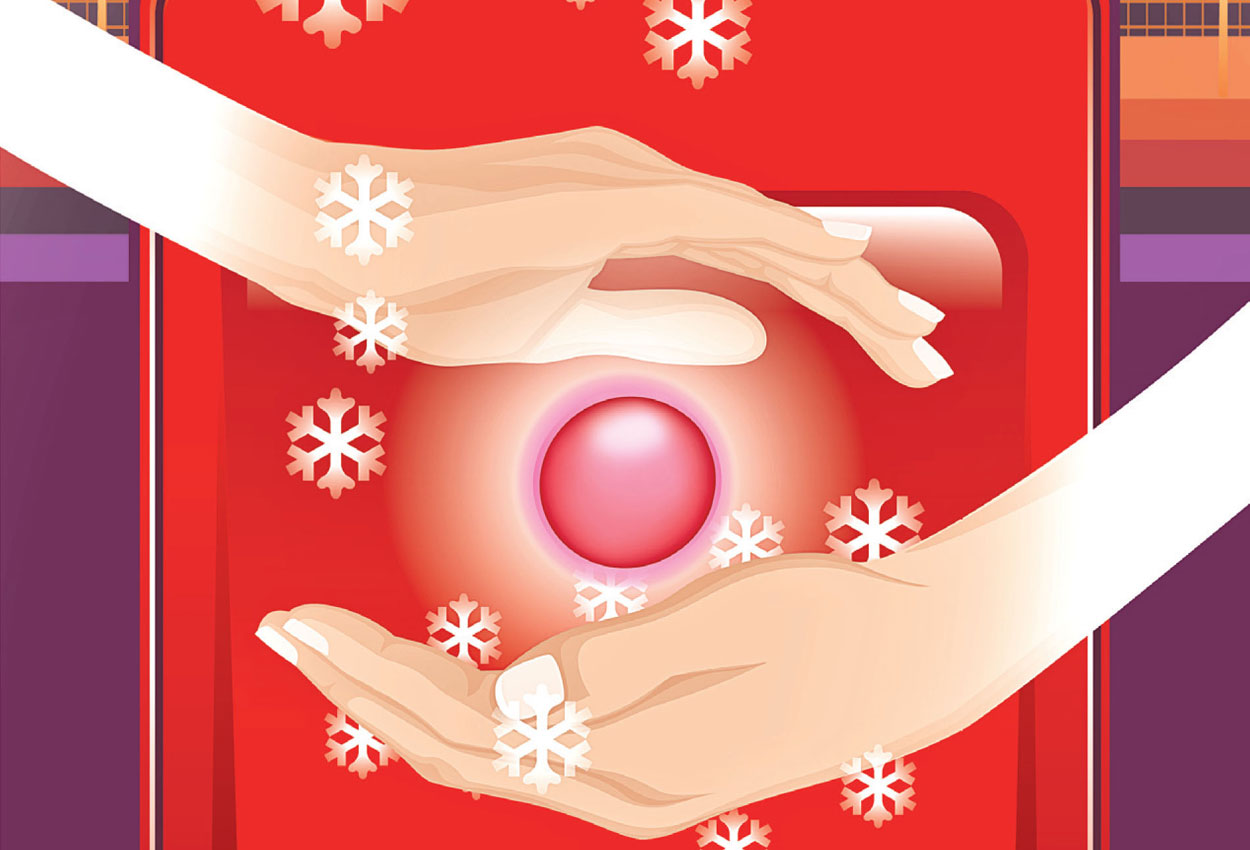 A small but growing number of single Singaporean women are heading to Malaysia, Thailand and Australia to preserve their fertility, in the hope of having children when they finally marry Mr Right.
These women - professionals in their mid-30s to early 40s - are getting their eggs frozen abroad as the procedure is not allowed here, except on medical grounds.
Only women with medical needs, such as cancer patients who have to undergo chemotherapy that will adversely affect their fertility, are allowed to freeze their eggs.
Dr Helena Lim of the KL Fertility Centre in Kuala Lumpur sees one to two women from Singapore each month who want to freeze their eggs - compared with none five years ago.
"It's not that these women do not want to settle down. But they have no Mr Right on the horizon and are not willing to settle for less when it comes to marriage, " she said.
Egg freezing was raised in Parliament last week when Tampines GRC Member of Parliament Cheng Li Hui asked if the Health Ministry would consider allowing healthy women to freeze their eggs so they have a better chance of having children later, given that more women are marrying and starting families at an older age.
In a written reply, Health Minister Gan Kim Yong said that besides the risk of complications from the procedure and risks associated with pregnancy at an older age, there are social and ethical implications to be considered as well.
"The expectation that egg freezing guarantees fertility preservation might not be met, thus resulting in greater disappointment for couples who delay marriage and parenthood and yet are later not able to conceive using this method," he said. "They will be left with few alternatives then."
Miss Cheng told The Sunday Times she raised the question as she felt women should have the choice to freeze their eggs. She also wanted to get an update from the ministry, which said in 2012 that it was reviewing the medical, scientific and ethical implications of egg freezing.
Mr Gan said the ministry will continue to monitor international developments in the field and review its position by taking into account the medical and social implications of egg freezing, as well as the prevailing societal norms and values.
Separately, a ministry spokesman told The Sunday Times that licensed institutions and medical practitioners here found providing such services "without appropriate medical indications" can be prosecuted.
If convicted under the Private Hospitals and Medical Clinics Act, they may face fines "and possibly suspension or termination of the Assisted Reproduction services".
Medical practitioners will also be referred to the Singapore Medical Council for disciplinary review.
Fertility centres in the region such as the KL Fertility Centre and Sunfert International Fertility Centre in Kuala Lumpur, Safe Fertility Centre in Bangkok and Virtus Health in Australia say they are seeing more Singaporean women.
Virtus Health, which runs the Melbourne IVF and other fertility centres in Australia, sees several Singaporeans a month now at its centres, compared with five years ago when it saw a few Singaporeans each year. Sunfert sees one to two Singaporeans a month now, compared with five years ago when it was just a few each year.
The Sunday Times understands that some women even go to the United States for the procedure.
Dr Wong Pak Seng of Sunfert said one reason for the growing demand is that a newer method called vitrification has boosted the success rate of the freezing procedure.
In 2012, the American Society for Reproductive Medicine removed the "experimental" label from egg freezing. It found that advances in techniques led to pregnancy rates comparable to in vitro fertilisation (IVF) cycles that use fresh eggs.
Doctors note that a woman is born with a finite number of eggs, with the number and quality of eggs declining as she ages. By age 40, she has only 3 per cent of the up to two million eggs that she was born with, says a study by the University of St Andrews and the University of Edinburgh.
Hence, freezing the eggs at a younger age preserves her fertility. When she has found Mr Right and is ready for children, the eggs are thawed and fertilised with her husband's sperm. The resulting embryo is implanted in her womb.
Most of the Singaporean women who had their eggs frozen are unattached or have a boyfriend, but are not ready to marry for various reasons.
A minority are married. A common reason for egg freezing in such cases is that the women, or their husbands, are undecided about having children just yet.
Egg freezing is a costly procedure.
In Malaysia, centres contacted by The Sunday Times charge between RM15,000 (S$5,000) and RM20,000. Storage fees are an additional RM1,000 or more a year.
It costs about A$11,000 (S$11,300) for one cycle of egg freezing at Virtus Health in Australia, excluding the A$500 annual storage fee.
Doctors cautioned that egg freezing does not guarantee a baby. Whether a woman gets pregnant depends on various factors, including at what age she froze her egg, its quality and the quality of the sperm.
Said Dr Ann Tan of the Women Fertility and Fetal Centre: "Egg freezing is a form of biological insurance. You may not use the eggs you froze or you may not get pregnant when you decide to use them. Women should be adequately counselled about the procedure and its pitfalls."
An option to have children in future
Bank executive Jenny, 39, would like very much to have children.
But she will not rush into marrying her boyfriend - despite her biological clock ticking away - just for the sake of marriage and children. Jenny (not her real name) said: "We are not ready to take the next step yet."
Earlier this year, two months before her 39th birthday, she flew to a fertility centre in Melbourne, Australia, to get her eggs frozen.
"It's buying the option to have children in the future," she said. "I would rather freeze my eggs first and make sure it is the right person before I marry."
Egg freezing had been on her mind for a couple of years. But she had put it off as the procedure may not be undertaken here for non-medical reasons, she says.
However, she decided to act this year as she knows her fertility will be on a sharp decline now she has reached her late 30s.
It is a big decision - and a costly one too. She paid about $15,000 for the procedure.
That aside, she had to give herself hormonal injections, up to three times a day for 10 days, to stimulate the production of more eggs.
Following that, said Dr Manuela Toledo, a fertility specialist at Melbourne IVF where Jenny went to, the eggs were collected from her ovaries using an ultrasound-guided probe.
In the laboratory, the eggs were frozen through an ultra-fast process called vitrification.
In Australia, Jenny's eggs can be stored for up to 10 years.
Jenny says her family and boyfriend were supportive of her decision and her mother accompanied her to Melbourne for the procedure.
But whether she will use her frozen eggs remains to be seen, as she will not have children if she does not get married, she says.
"I'm more afraid of marrying the wrong person than not having kids," she said.
Social, ethical implications to consider
Health Minister Gan Kim Yong said the issue of egg freezing for non- medical needs cannot be decided by medical considerations alone.
Its social and ethical implications have to be carefully considered too.
In a written reply last week to Tampines GRC MP Cheng Li Hui, who had asked in Parliament if the Health Ministry would consider allowing healthy women to freeze their eggs, Mr Gan said: "Egg freezing, like all other assisted reproduction techniques, is not a guaranteed solution or panacea to delayed marriages and parenthood.
There is also the question of the treatment of unused eggs, such as whether they can be used for other purposes.
The process of stimulating the production and collection of eggs for freezing can result in complications such as over-stimulation of the ovaries, bleeding and infection.
The risk of developing age-related complications during older mothers' pregnancies is also not mitigated by egg freezing, Mr Gan added.
The risk of a pregnant woman above the age of 40 developing pregnancy-related diabetes, for example, is up to 74 per cent higher than a mother under 30.
Such diseases affect the growth and development of the unborn child.
"There is limited information on the long-term outcomes of children born from eggs that were frozen for extended periods," Mr Gan said.
And while the medical concerns can be addressed by regulation, public education and counselling for potential users, there are also social and ethical implications.
For example, couples may delay having children, thinking they have frozen eggs stored, but may later find they cannot conceive using this method.
Licensed assisted reproduction centres here are allowed to carry out egg freezing only for women with medical conditions, such as cancer patients who have to undergo chemotherapy, which adversely affects their fertility.
But doctors interviewed said egg freezing, like in-vitro fertilisation (IVF) procedures, is a safe and very low-risk procedure.

This article was first published on September 18, 2016.
Get a copy of The Straits Times or go to straitstimes.com for more stories.
According to Dr Manuela Toledo, a fertility specialist at Melbourne IVF in Australia, the risk of a surgical complication, such as bleeding or infection, is one in 1,000.