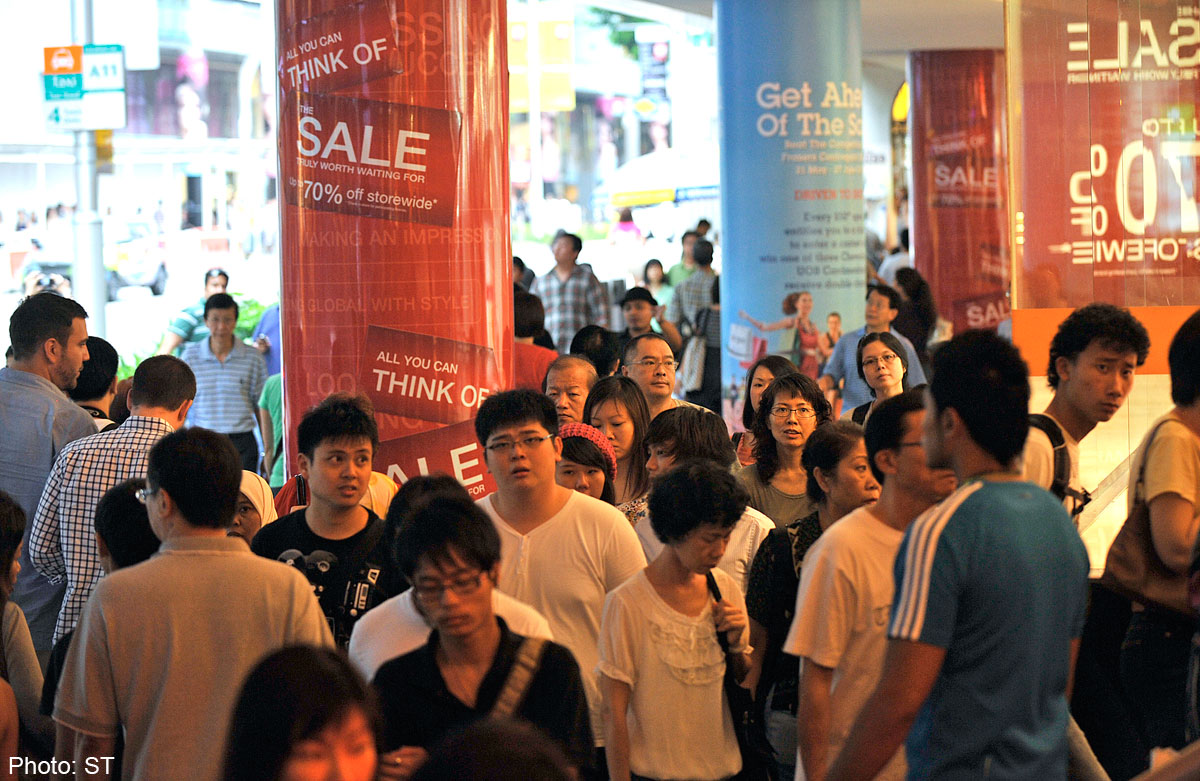 As shoppers throng Singapore's top shopping district to take advantage of the Great Singapore Sale, thieves are doing the same too. The number of theft cases reported along Orchard Road is already more than twice last year's figure - just two weeks into the annual shopping bonanza.
Statistics from the police obtained by The Straits Times yesterday show 11 such cases - typically pick-pocketing - from May to June 15. This is more than double the five recorded cases from May to the end of June last year.
"Police have observed an increase in theft from persons reported during this Great Singapore Sale over the same period last year," said a police spokesman yesterday.
"We would like to encourage the public to be extra vigilant and alert to their surroundings at all times especially during the Great Singapore Sale."
The surge in crowds and buying splurges during the sale, which began on May 30 and closes on July 27, could be what has drawn criminals, said one victim, 33-year-old Filipino expatriate Mary Grace Santos.
Ms Santos, who works in IT security, was browsing in an H&M store in Somerset on June 6 when she felt someone bump into her deliberately. She later found the front pocket of her backpack open and the Samsung smartphone in it missing.
It was the first time Ms Santos had been a victim of theft and she made a police report that day, but has yet to recover her stolen phone. She put the incident down to her own carelessness, and urged others to be more alert.
"I've always been wary of carrying my bag. I would usually carry it towards the front and make sure no one gets near it. But I was carrying many things that day and so slung it casually over my shoulder instead," said Ms Santos.
In an advisory, the police urged members of the public to avoid exposing cash, valuables or jewellery in public in ways which might draw unnecessary attention. They also advised against adorning children with excessive accessories.
Bags should be properly secured at all times: cross-slung in front or clasped firmly. Criminals could create a commotion, or bump into or spill something onto victims as a form of distraction. The police advised the public to check their valuables immediately if anything like that happens.
hpeishan@sph.com.sg

This article was first published on June 19.
Get a copy of The Straits Times or go to straitstimes.com for more stories.