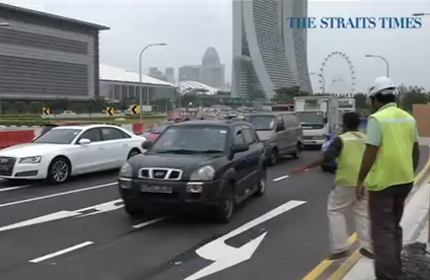 Motorists found themselves caught in major traffic snarls on the newly-opened Marina Coastal Expressway on Monday morning.
Those interviewed by RazorTV told how they were stuck in hour-long jams, while motorists were unsure which exits to take and accidents that took place along the new expressway.
Despite having traffic wardens deployed to direct motorists, some said traffic signs were insufficient and came too late. Coupled with these, road closures also added to the morning confusion.
In addition, the new Sheares Avenue was also jammed.
With the holiday season almost over and school starting on Thursday, morning rush hour traffic will likely remain for a while.