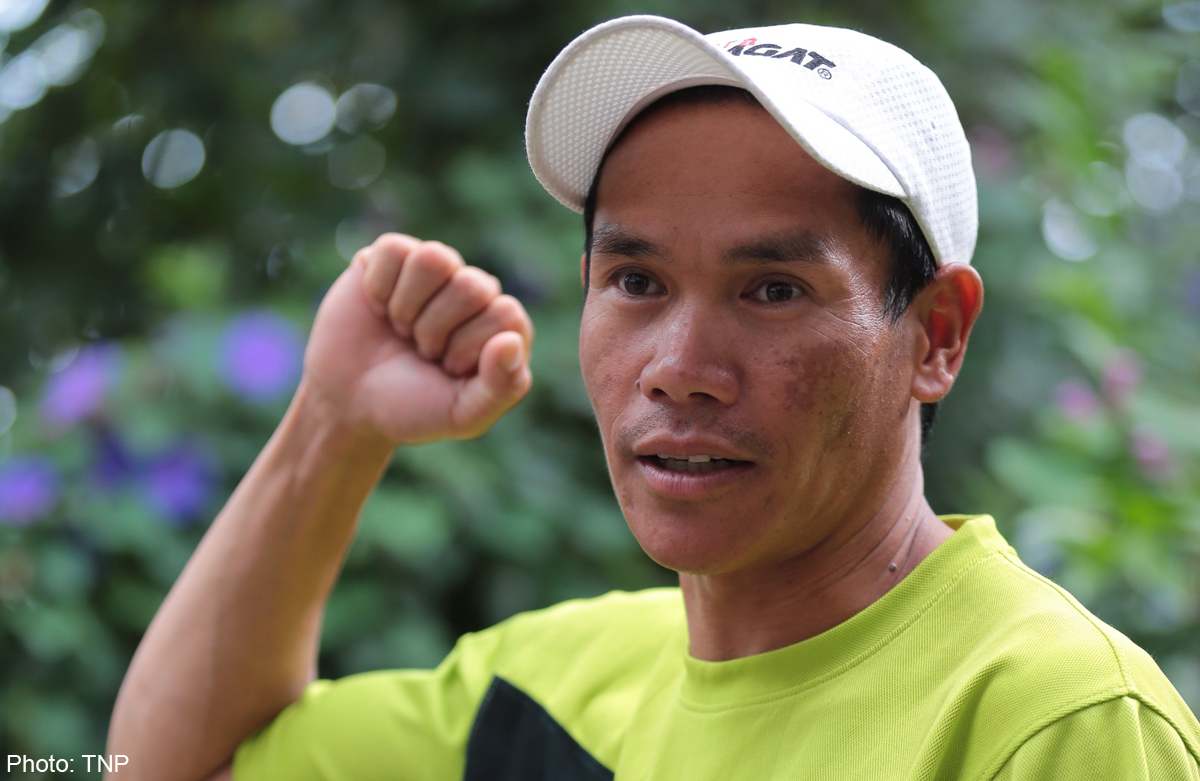 With a heavy heart, mountain guide Nizam Lokong helped carry Peony Wee Ying Ping's body down Mount Kinabalu.
The Tanjong Katong Primary School pupil was among the first named casualties after a 6.0-magnitude earthquake struck at 7.15am last Friday.
Mr Lokong, 42, had been waiting to lead a group up the mountain when the earthquake struck.
After climbs were cancelled, he joined scores of other guides in rescue efforts in the afternoon, climbing up to Laban Rata, near the summit of Mount Kinabalu.
When he arrived at about 5pm, another guide had already found Peony's body and placed her in a body bag.
"We wanted to bring her body down quickly so she could be laid to rest as soon as possible," Mr Lokong told The New Paper in an interview outside the Mount Kinabalu Guides And Porters Centre.
He added that they did not want to leave her there in case more rocks fell during the aftershocks.
At about 5.30pm, the guides put the body on a stretcher and 10 of them, including Mr Lokong, took turns to carry her down the hiking trail.
There were at least four people carrying the stretcher at a time as they made their way down to Timpohon Gate, about 6km away.
"The body wasn't heavy but we had to make sure she didn't fall off or hit anything," said Mr Lokong.
"The ground was rocked by aftershocks as we made our way through the jungle."
Night had started to fall about an hour into their journey, making it difficult to see where they were going.
"As I carried the body down, my heart was feeling great pain that a young life had been lost," said Mr Lokong, who has children of his own.
"It was not just a body I was carrying down. She was someone's child."
They finally reached the foothills of Mount Kinabalu at 10pm, descending nearly 1.5km on the way.

This article was first published on June 9, 2015.
Get The New Paper for more stories.