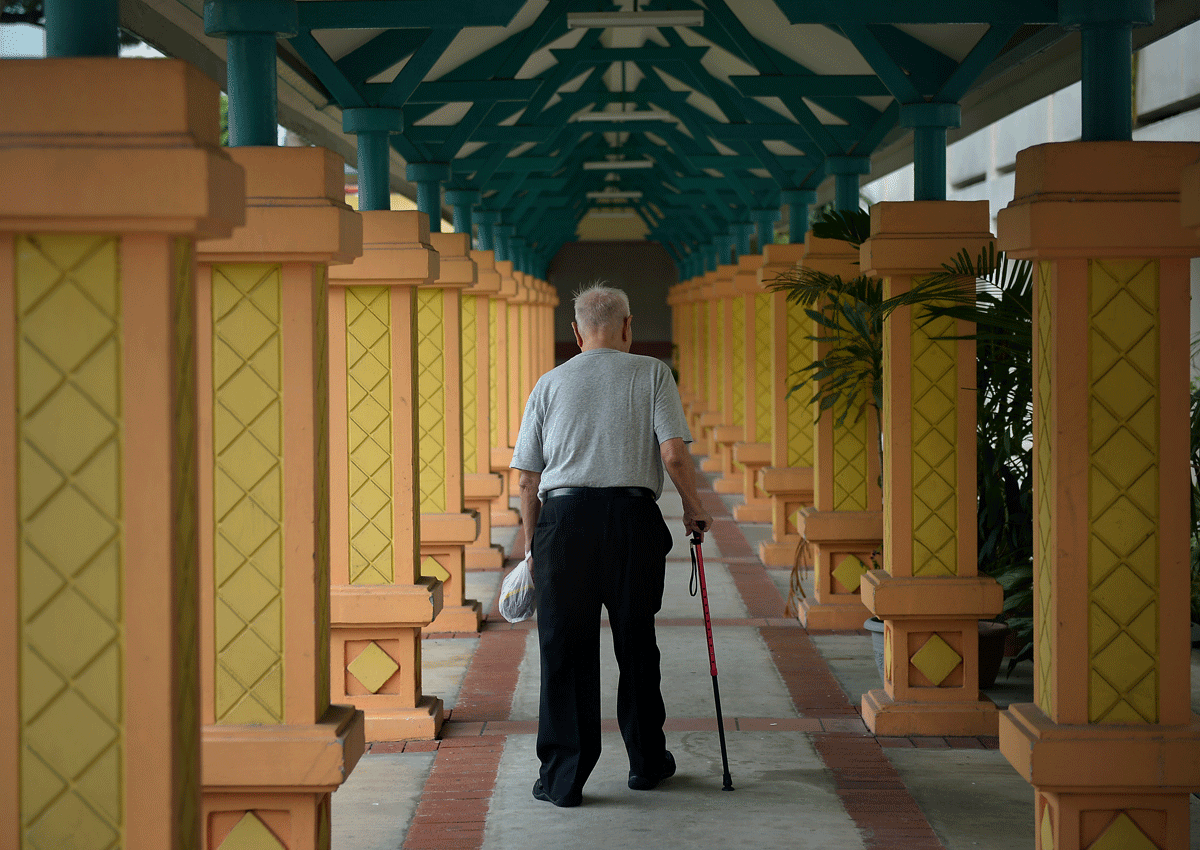 More Singaporeans are living longer but many are also left on their own, MPs noted yesterday as they suggested how the wider community can help fight such isolation.
Ms Cheryl Chan (Fengshan), noting the low retention rate of older workers by employers, said there should be integrated social hubs to help the elderly stay mentally and physically active.
Even though many seniors who are not re-employed live with their families, they still feel isolated if they have little communication with their children, who work long hours, or if they do not have activities to occupy them, she said.
"Over time, such isolation has detrimental effects on their health, and naturally increases their healthcare costs," she added.
An integrated social hub would provide a one-stop location for the elderly to meet others, take part in activities and receive opportunities for training, employment or volunteering, she said.
These hubs could be located in community clubs and house voluntary welfare organisations, while social service offices and constituency offices can coordinate resources accordingly, she added.
Ms Joan Pereira (Tanjong Pagar GRC) made a similar call for such centres, and asked for a community agency to oversee such efforts and ensure their sustainability.
She also said the Government should set up a website so that interested retired professionals have an avenue through which to volunteer their time and expertise.
"Having a central system that can tap on their services would help them occupy their time and keep in touch with society while saving money and manpower for the relevant party," she said .
She also urged town councils to link alarms in rental flats occupied by the elderly to a 24-hour emergency medical service unit. This can ensure that help is available for vulnerable seniors at all times.
Such systems are now monitored by a Housing Board Senior Activity Centre in the daytime, and by neighbours in the evening.
Mr Chee Hong Tat (Bishan-Toa Payoh GRC) said the issue of an ageing population is, in fact, an opportunity for different sectors to come together and think up new solutions.
Mr Chee, who is Minister of State (Health), said his ministry was working with architects and community leaders to create a senior- friendly environment at Kampung Admiralty. If successful, these ideas can be implemented in other estates and also exported overseas to grow the economy.
rachelay@sph.com.sg

This article was first published on January 27, 2016.
Get a copy of The Straits Times or go to straitstimes.com for more stories.