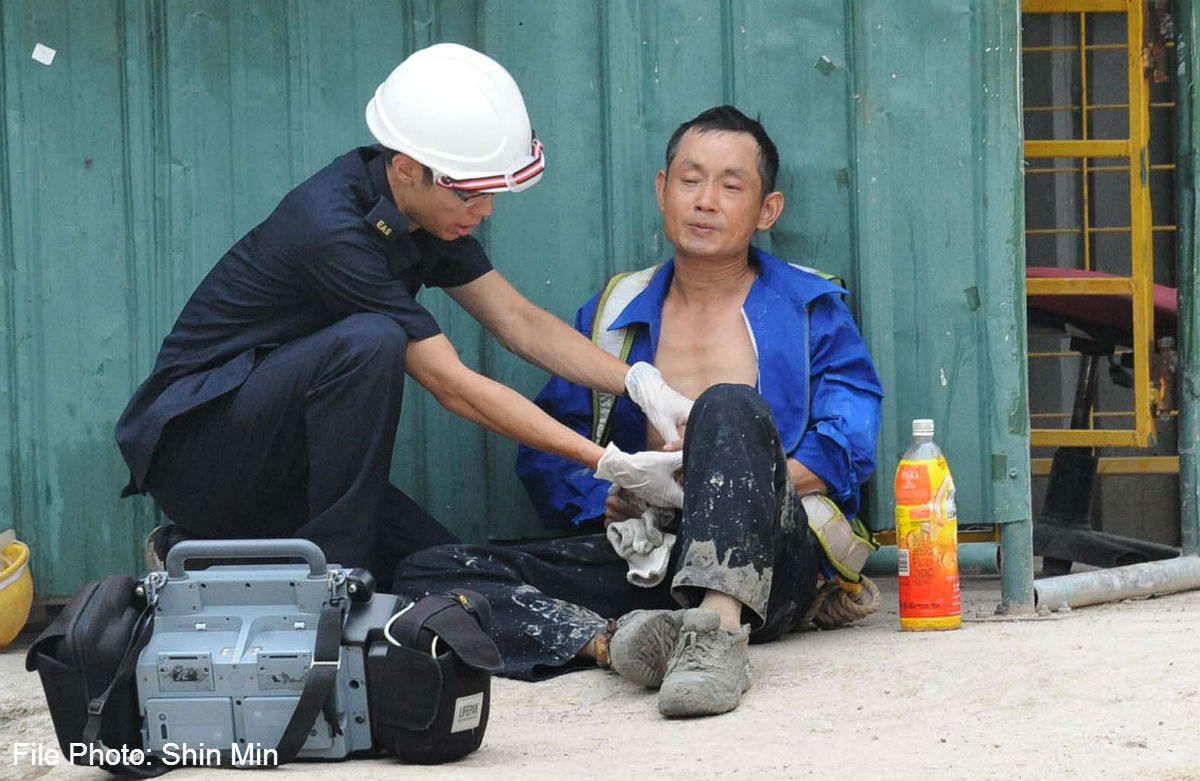 SINGAPORE - The main contractor for the Bugis Downtown line was fined $70,000 on Wednesday for a workplace accident two years ago in which two workers were buried in concrete and died.
Chinese nationals Dou Chunjie and Meng Huaiyou were plugging gaps in the formwork where concrete was leaking from the roof of a linkway under construction when the scaffolding collapsed.
Eight others were injured in the accident on July 18, 2012.
A representative of Soletanche Bachy-Koh Brothers Joint Venture (JV) admitted the company had failed to ensure the workplace was safe. They did not ensure formwork structures were inspected and certified by a professional engineer before concrete was poured on the linkway roof.
Also in trouble is the subcontractor, Sin Herh Construction, which has been held more culpable by the Ministry of Manpower.
The court heard that Sin Herh began erecting the formwork structure for the linkway roof around June 26.
It had engaged a professional engineering firm, WRX Consultants, to design and oversee the building of the temporary structures for the work.
The professional engineer also had to inspect and certify the structure was properly built to design and safe. This was not done. Instead, another engineer on the site signed off the work, which Sin Herh knew was not valid.
At about 6.30am on July 18 that year, when the work was nearly complete, concrete began to leak from the formwork, and the vertical standards holding the structure started to buckle.
Three workers were trying to plug the leaks when the roof collapsed, burying them in concrete. The third man was pulled out by co-workers.
In court on Wednesday, a representative of Sin Herh pleaded guilty to failing to ensure the safe erection of the formwork structure for the linkway roof slab and the safe conduct of the concreting operation.
District Judge Low Wee Ping adjourned the case to April 9 after Sin Herh's defence lawyer disagreed that it was more culpable than the main contractor.
elena@sph.com.sg
Get a copy of The Straits Times or go to straitstimes.com for more stories.