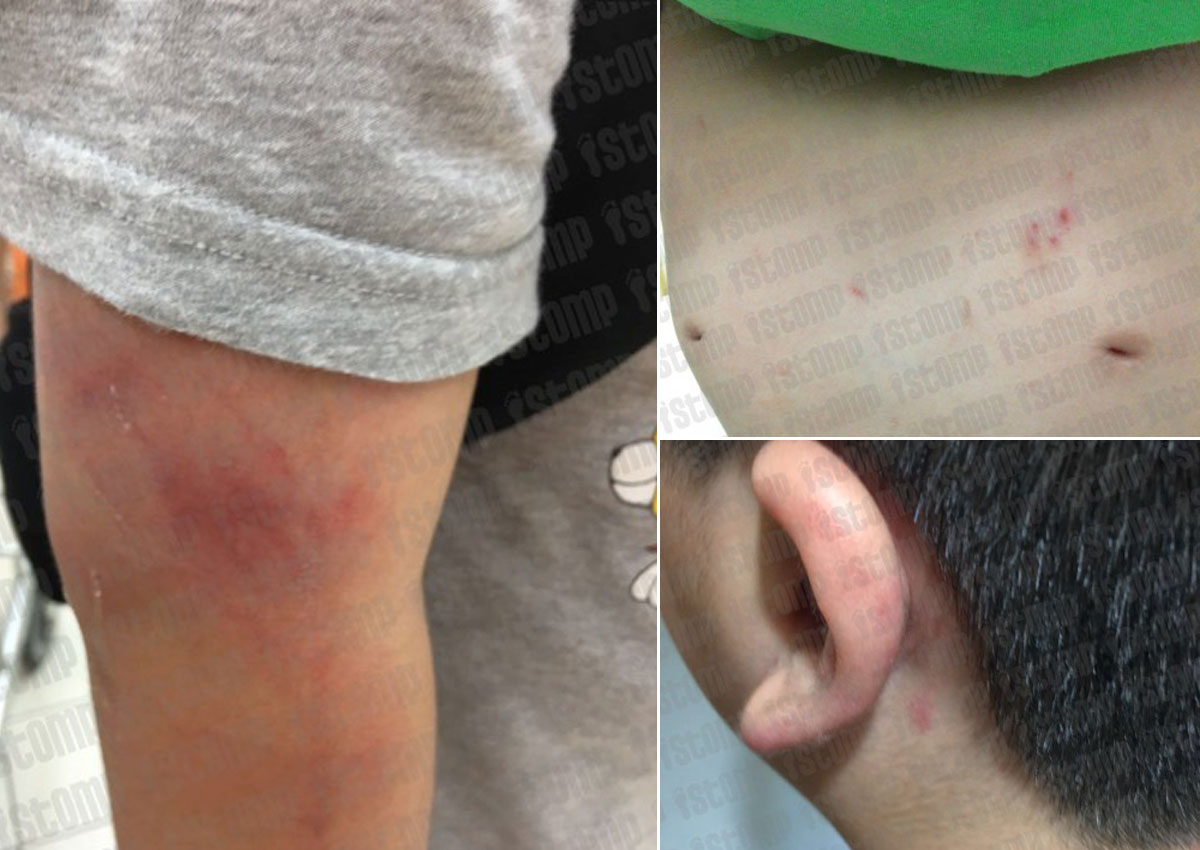 A mother who sent her son for tuition got a rude shock when the 11-year-old boy returned home with multiple bruises on his arms, body, ears and face.
Linda, who sent photos of the abuse to citizen journalism website Stomp, told the website that her son goes to the tutor's house at Ang Mo Kio Ave 3 for lessons.
Alleging that the bruises are results of punishments meted out by the tutor, Linda said that this pattern of abuse has been happening for a while.
She added that this latest episode was the last straw, as her son's bruises appeared to be the most severe.
"My husband and I were shocked when we saw bruises under his eyes and all over his body," Linda told Stomp. "He usually has marks on him after every tuition lesson but yesterday was the worst."
Despite telling the tutor to stop the physical punishments, the abuse did not cease. The female tutor insisted that such punishments is the only way for children to learn from their mistakes.
Linda said: "I heard that she even rolled up a ball of paper and threw it as my son using a back-scratcher. She was highly recommended by my friends and I even sent my Secondary 3 daughter to her for tuition.
"My daughter witnessed him getting punished before but did not think anything of it since he did not pay attention or did not answer when asked questions", she said.
Calls and messages to the tutor have gone unanswered since the last tuition session, Linda said
"We took (my son) to KK hospital. We were told to lodge a police report, which we did," she said.
"My boy is a slow learner. Initially, the minor punishments were alright, but yesterday's (punishments) were too much."

Visit STOMP for more stories.