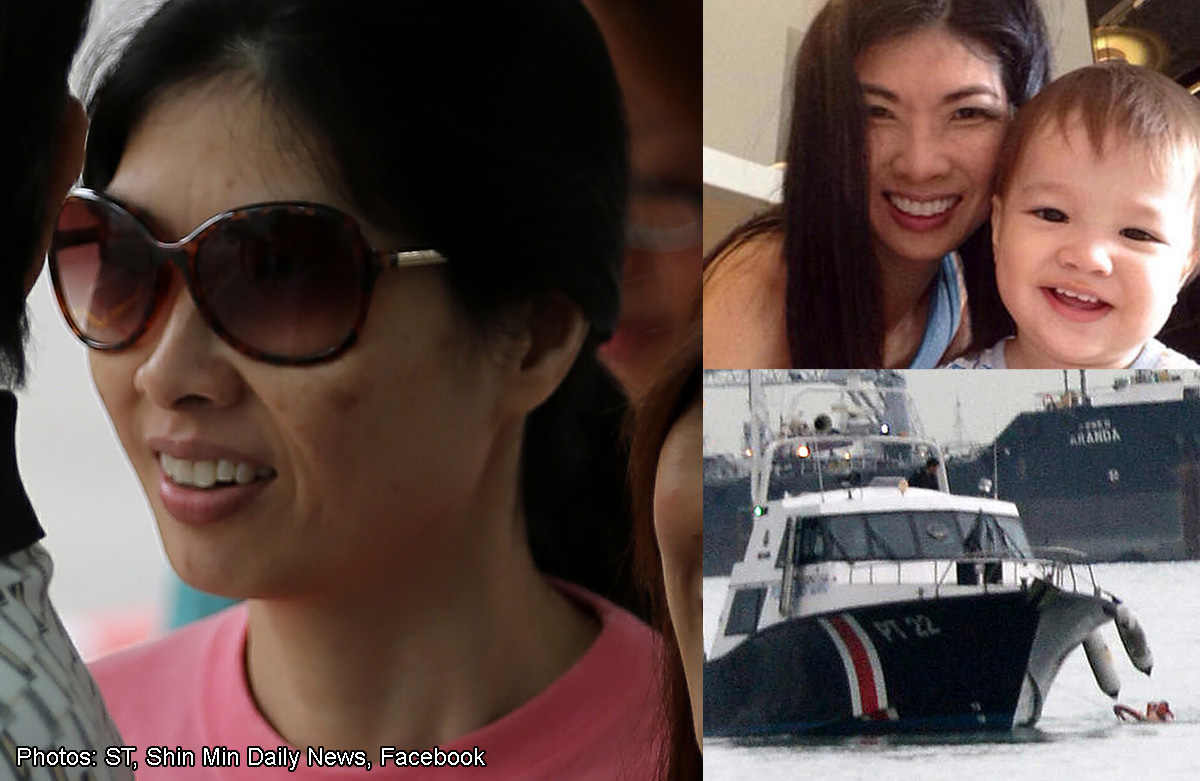 SINGAPORE - A murder charge against a woman for causing the death of her 17-month-old son in the sea off East Coast Park has been amended to one of culpable homicide not amounting to murder.
Lim Ann Nee hugged friends and relatives who had turned up in court for her case yesterday after she was released on bail.
The 45-year-old, who is married to a Frenchman, has been in custody since November last year for the alleged murder of her son, Emilien Lacroix.
The toddler's body was found floating about 300m from Bedok Jetty while Lim was rescued by the Police Coast Guard in the waters off East Coast Park on Nov 25 last year.
Both mother and child were not clothed when found.
When Lim's case was mentioned yesterday, the prosecution tendered an amended charge.
Lim, whose case has been delisted from the High Court, is said to have caused the death of her son by carrying him into the sea off East Coast Park and leaving him alone, knowing that he was unable to swim.
The charge further states that the act was done when she knew that it was likely to cause death, but without any intention to cause death, or such bodily injury as was likely to cause death.
Lim's husband, who is a Singapore permanent resident, stood bail for her at $30,000.
She was initially remanded at Complex Medical Centre in Changi for psychiatric assessment, which went on for more than a month.
Psychiatrists found her not of sound mind at the time of the alleged offence. She is now fit to plead.
A pre-trial conference is scheduled for Sept 8. The maximum penalty for culpable homicide is 10 years' jail, a fine and caning. Men above 50 and women are not caned.
elena@sph.com.sg
This article by The Straits Times was published in MyPaper, a free, bilingual newspaper published by Singapore Press Holdings.

Get the full story from The Straits Times.