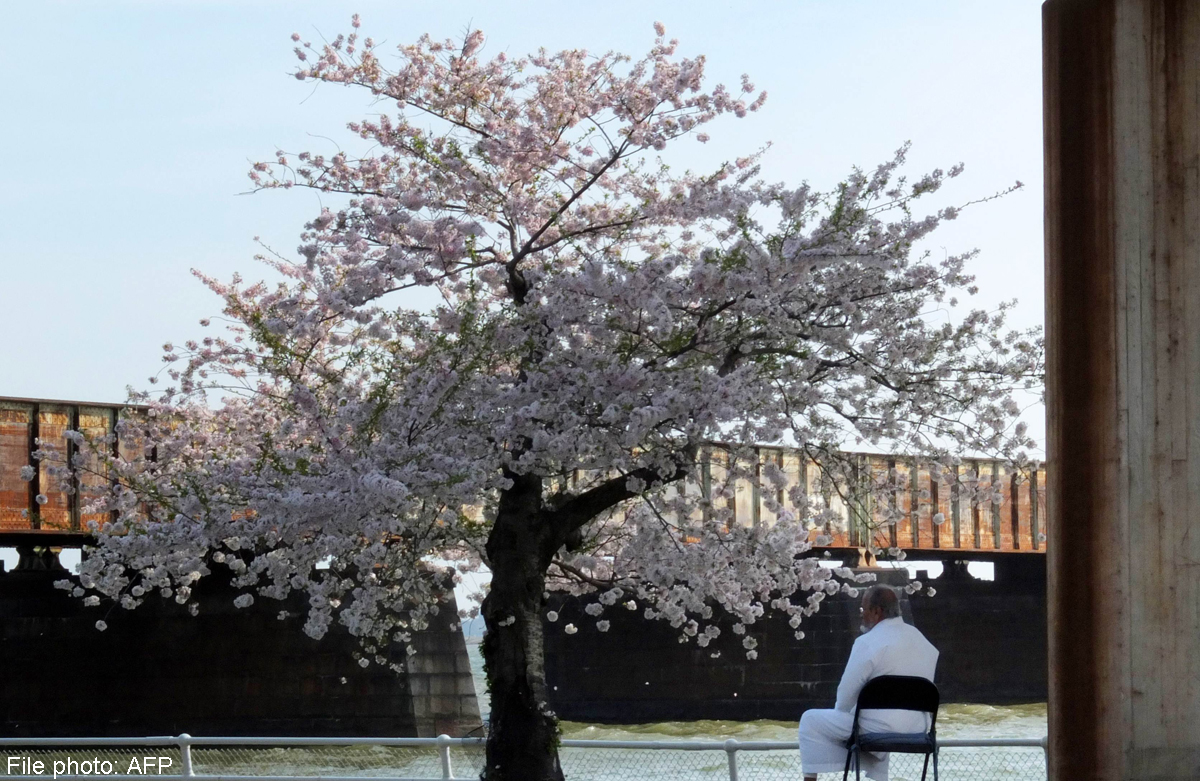 As a former policeman, my grandfather Au-Yong Weng Wah has come face-to-face with gun salesmen, a riotous mob and parang-wielding gangsters, feeling fear only in the aftermath.
More recently, he has tackled the less adventurous but more traumatic myeloma, a rare cancer of the blood. It has left him bedridden for 11 of his 84 years.
But though his default position has been horizontal for almost half my life, in my mind my grandfather is tall.
My first memories about him are almost always those where he picked me up from primary school and drove me to my enrichment classes. He would park the car (even if it was troublesome and cost him a coupon), take my hand and walk me up a short flight of stairs to class, because at seven, I was deathly afraid I would fall.
Even with his help my steps were tentative. He did this twice a week, yet never once scolded me. He would only say: "You don't want to miss class, do you?"
This theme of "bettering oneself" has underscored our relationship through the years. It has stayed with me and it has never left him.
Once an active man who found contentment shopping at the wet market and having coffee with his friends, my grandfather has sought to live his life beyond his wheelchair.
His legs can no longer take him to his usual chwee kueh and chicken rice haunts, so he travels the world through National Geographic channels and cover-to-cover readings of newspapers.
Our conversations have matured from back-and-forth exchanges of maxims ("Study hard, Rachel", "OK, grandpa") to debates about politics and policies.
While some old men exaggerate their former glories, my grandfather tries to be as factual as possible.
His accounts about Singapore's secret societies or even the Hock Lee Bus riots come across as footnotes sometimes, with his embellishment-free storytelling style.
But perhaps it's because he prefers to embrace the present and look to the future. Even with me there is no overstatement, yet there is concern.
Though he was always eager for me to succeed, his praise for any academic achievement never extended beyond a monosyllabic "Good".
On the flip side, if I have had a particularly dry run at work, he would call at 7am on a Friday to ask if things are "okay at the office, because I haven't seen your byline in a week". It's from my grandfather that I have learnt not to let any past successes stop me from trying for more.
He began another round of chemotherapy two weeks ago, after years in remission. Though his white hair will thin and his voice will quiver from the internal assault, part of me takes comfort in the fact that he will face this head-on. Without fanfare or pity for himself, for this is who he is.
His garang, tenacious approach to life - which served him so well as a fearless police officer - may just help him tackle the more insidious enemy, cancer. I look forward to more debates with him, and even early morning calls about my absent byline.
rachelay@sph.com.sg
Check out www.singapolitics.sg for more views and news
Go to Singapolitics (http://www.singapolitics.sg/tags/sgpioneers) to read the first of our seven-part interview series with pioneers who have made a difference.
Do you have stories of how a pioneer has made an impact in your life? We would like to hear from you. Send us your stories at chinlian@sph.com.sg.
This article was published on April 13 in The Straits Times.
Get a copy of The Straits Times or go to straitstimes.com for more stories.