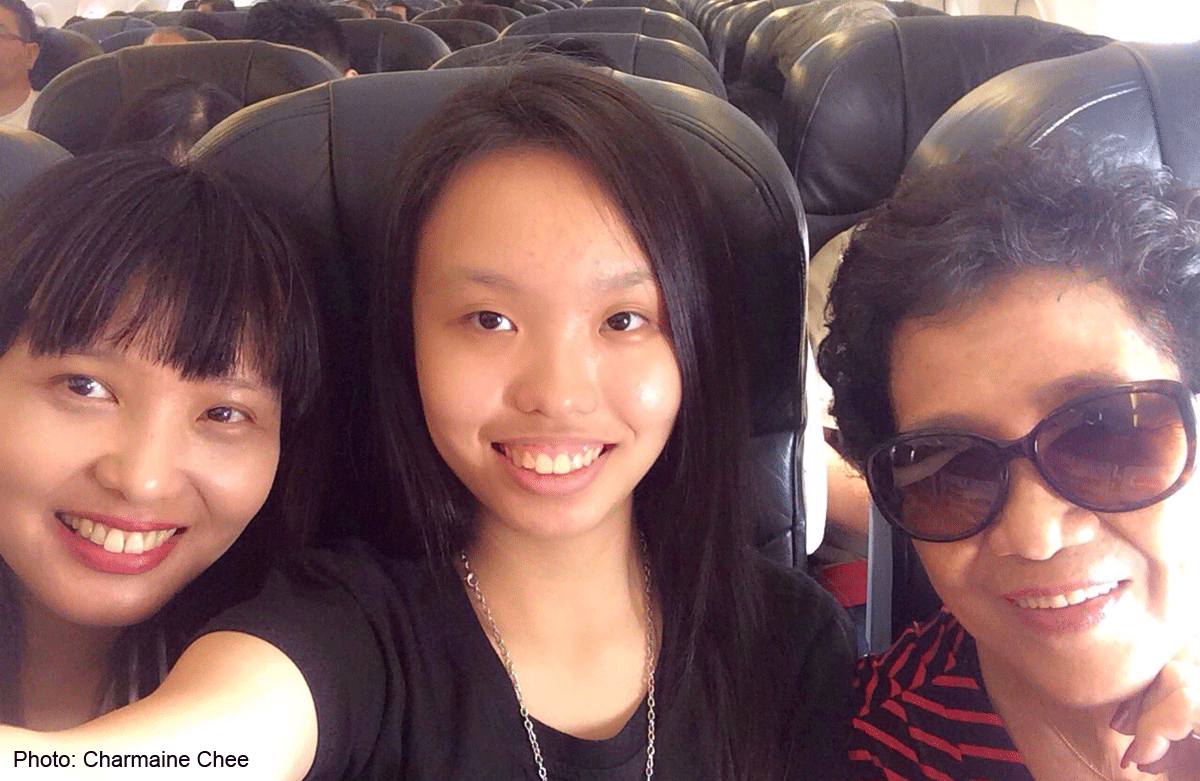 ---
---
The only child lives with her divorcee mother and grandmother.
Despite being from a single parent home, Charmaine never felt she lacked anything.
She said: "My mother works long hours as a secretary, sometimes returning home close to midnight.
"But she never complains. Instead, she encourages me to do my best. I think encouraging words can be powerful."
The Infocomm Club member added: "My grandmother is an inspiring figure. She is in her 70s but is always interested to learn.
"She owns a Xiaomi mobile phone, but also knows how to operate a Samsung phone and an iPhone."
Charmaine, who declined to reveal her N-level scores, plans to continue to Secondary 5 and enrol in a mass communications course.
He worked part-time, even during exams
The second oldest in a family of five children, aged 10 to 19, Brandon Lee worked part-time at a Korean restaurant to earn pocket money - even during the N-level exam period.
After finishing his shift at 10pm, he would study at a 24-hour McDonald's outlet till midnight before returning home. He lives in a three-room flat, which was not always conducive for studying.
"There were many distractions and my younger siblings would disturb me," Brandon said.
"I used to doze off in class because I had so little sleep."
Brandon, who is a member of the school's tchoukball team, trains up to five times a week.
His mother, a cashier, is the family's sole breadwinner. His father, a former crane operator, had to stop working after an accident when Brandon was in Secondary 1.
Brandon hopes to qualify for the Polytechnic Foundation Programme and enrol in a business or medical-related course.
This article was first published on Dec 19, 2014. Get The New Paper for more stories.