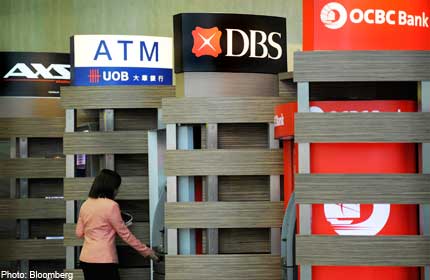 FORUM
SINGAPORE - I well the news that DBS Bank customers can now withdraw cash at 7-Eleven outlets islandwide ("DBS cardholders can get cash at 7-Eleven"; July 17).
However, it would be much better if DBS allowed its customers to withdraw money from other banks' ATMs.
Banks in some countries, such as China, Malaysia and India, already provide such a service and charge frequent users a nominal fee.
The interbank funds transfer process can also be improved.
Currently, money transferred online from a DBS account to a United Overseas Bank account takes about three days to be credited. Transfers the other way round often fail for no reason.
Chinese and Indian banks have frameworks, such as National Electronic Funds Transfer and Real Time Gross Settlement, for interbank transfers, and the money is credited by the next business day.
Why is the Association of Banks in Singapore and its members not looking into these options?
 -Ashok Kumar

Get a copy of The Straits Times or go to straitstimes.com for more stories.