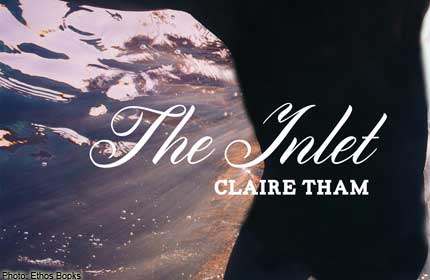 SINGAPORE - THE INLET
By Claire Tham
Ethos Books/Paperback/ 368 pages/$23 before GST/ Major bookstores/ Rating:4/5
The Inlet is a fantastic example of how great Singapore fiction can be.
Local publisher Ethos Books has latched onto a winner with lawyer-writer Claire Tham's first solo book in a decade - and only her second novel after the 1999 love triangle, Skimming.
Part mystery, part clear-eyed yet affectionate dissection of Singapore's changing society, The Inlet is a story as gripping as the real-life newspaper headlines the story was culled from.
As Tham told this paper last week, she was inspired by the 2010 drowning of an immigrant worker from China in a private pool at Sentosa Cove, home to Singapore's ultra-rich.
Here is where resemblance to reality begins and ends, for the death of a karaoke lounge hostess named Ling in this book is a mystery piquing the interest of a jaded police officer Cheung Fai, his estranged crime-reporter wife Li Ching and various other men and women the victim affected directly or indirectly.
The narrative is a polyphonic symphony of their various points of view, including the once-rich broker whose pool Ling died in and even the real estate agent tasked to flip the property in the aftermath of this tragedy.
Through their different eyes, one pieces together a picture of a Singapore evolving rapidly and unnervingly.
One of the best things about The Inlet is its objectivity. No matter which side the author personally is on when it comes to immigration and the changing social composition of Singapore, she allows different stakeholders a say.
So there is a marriage under threat as the husband philanders with "China girls" similar to the drowned woman, who is in turn fleshed out in sympathetic chapters as a well-educated scientist from China who finds that she can make better money in Singapore for her impoverished family off assets other than her intelligence.
Descriptions of wealthy new immigrants and their purchasing power rank alongside stories of mindblowingly rich real-estate families who have been on the island for a generation or two more, gently pointing out that the rich-poor divide has always existed, though people are more aware of it now.
The helpless anger of the middle class, as well as its growing xenophobia, is startlingly illustrated when a young Singaporean Indian is told on an MRT train to "go back where you came from" - just as the average Singaporean's sense of fairness shines through when a woman is attacked during a morning jog and refuses to go along with the popular bias that her attacker must have been a foreign worker.
As much as individual profiles, the narrative revolves around non-living metaphors for what makes many Singaporeans the most uneasy nowadays: the elite offshore private properties of Sentosa Cove called coyly here "the Inlet", as well as the two new casinos.
The residents of the Inlet are seen as a breed apart, whether they are new, well-off immigrants or fourth-generation Singaporeans flush with old money, and it becomes a point of pride for Cheung Fai and Li Ching in their separate careers to ensure that the privileged are not allowed to shrink from the spotlight.
Similarly, there are parallels to the casinos and the world of high finance, both of which are crucial to Singapore's economy yet high risk - players might be rolling in riches one night and down to their last cent in another.
I have only two problems with The Inlet: First, it is not long enough. I would have loved to have more heartland stories showcasing different races.
A Malay police officer named Fazil, for example, appears purely in his role as detective, though his Singaporean Chinese counterparts and superior are used to illustrate the different pathways taken by the educated middle-class.
Second, there are so many separate stories to follow here that not all are resolved satisfactorily.
Chief among them is the rocky relationship of Cheung Fai and Li Ching, which is resolved far too soon to be believable.
Yet the author deserves kudos for never losing sight of her main story while juggling so many different points of view.
Alongside the angst and socio-political commentary, the narrative gains momentum, revving up the thrills as readers slowly unravel what really happened to Ling.
Though long-term fans of the mystery genre might spot the twist ending long before it happens, it is a journey so fascinating that readers will not only stay on the ride but also beg for another go soon.

Get a copy of The Straits Times or go to straitstimes.com for more stories.