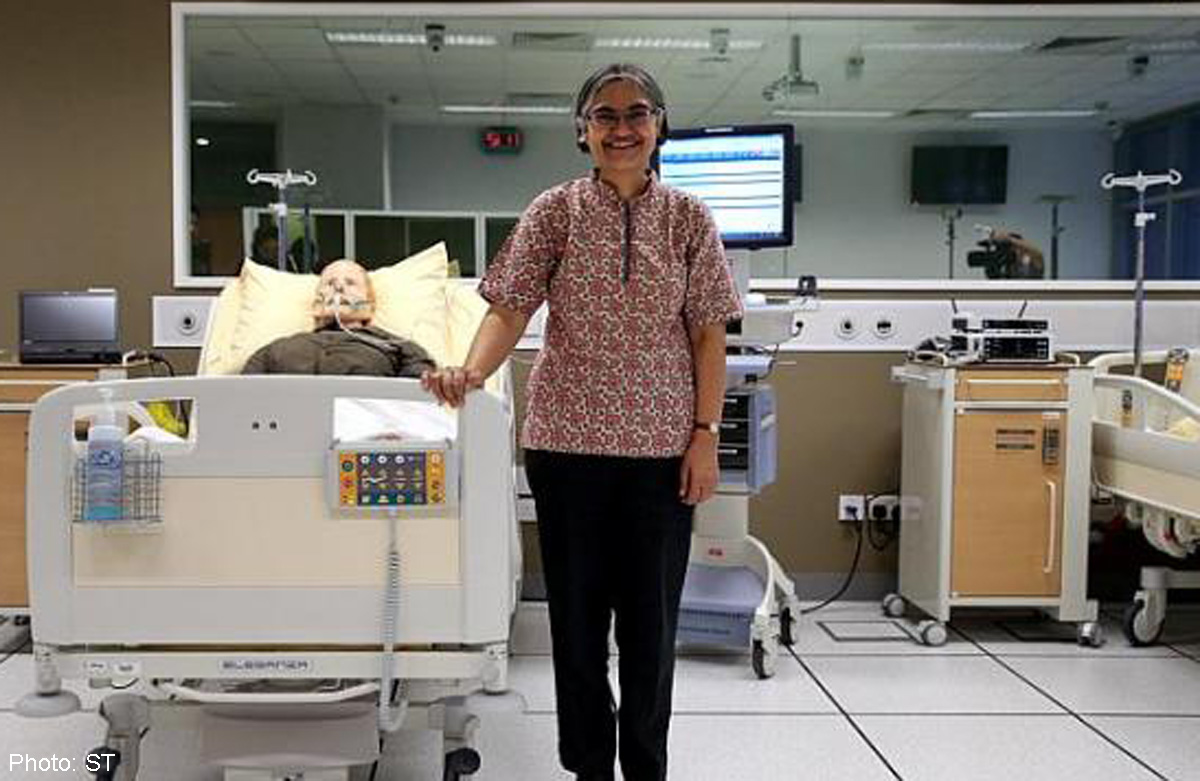 SINGAPORE - Senior lecturer Dr Subadhra Devi Rai from the School of Health Sciences (Nursing) at Nanyang Polytechnic (NYP) is the first Singaporean to receive the 2015 International Achievement Award.
The International Achievement Award will be presented to Dr Rai at the ICN Conference on June 21, 2015 in Seoul, South Korea.
Dr Rai, 51, was chosen by the International Council of Nurses' (ICN) Florence Nightingale International Foundation (FNIF) for her outstanding work in the health of women and refugees.
This award is given every two years to a practising nurse with at least 10 years of nursing experience in one of the following domains of nursing: direct care, education, management or research. It accords worldwide recognition of the recipient's achievements and contribution to nursing internationally.
"Subadhra Rai has shown dedication in providing nursing care to vulnerable populations since the beginning of her career," said Ms Judith Shamian, President of the ICN and the FNIF. "Her special focus on issues such as gender-based violence, sexual health and reintegration of refugees is particularly topical," she added.
Dr Rai started working in an intensive care unit after her general nursing training. She furthered her studies in Canada and also worked as a researcher at the Edmonton Centre for Survivors of Torture and Trauma.
Following this stint, she joined the Women's Education for Advancement and Empowerment as a coordinator in Chiang Mai, Thailand. Dr Rai also worked on a project that aided the health of repatriated refugees from the Thai-Myanmar border back to Myanmar.
debwong@sph.com.sg