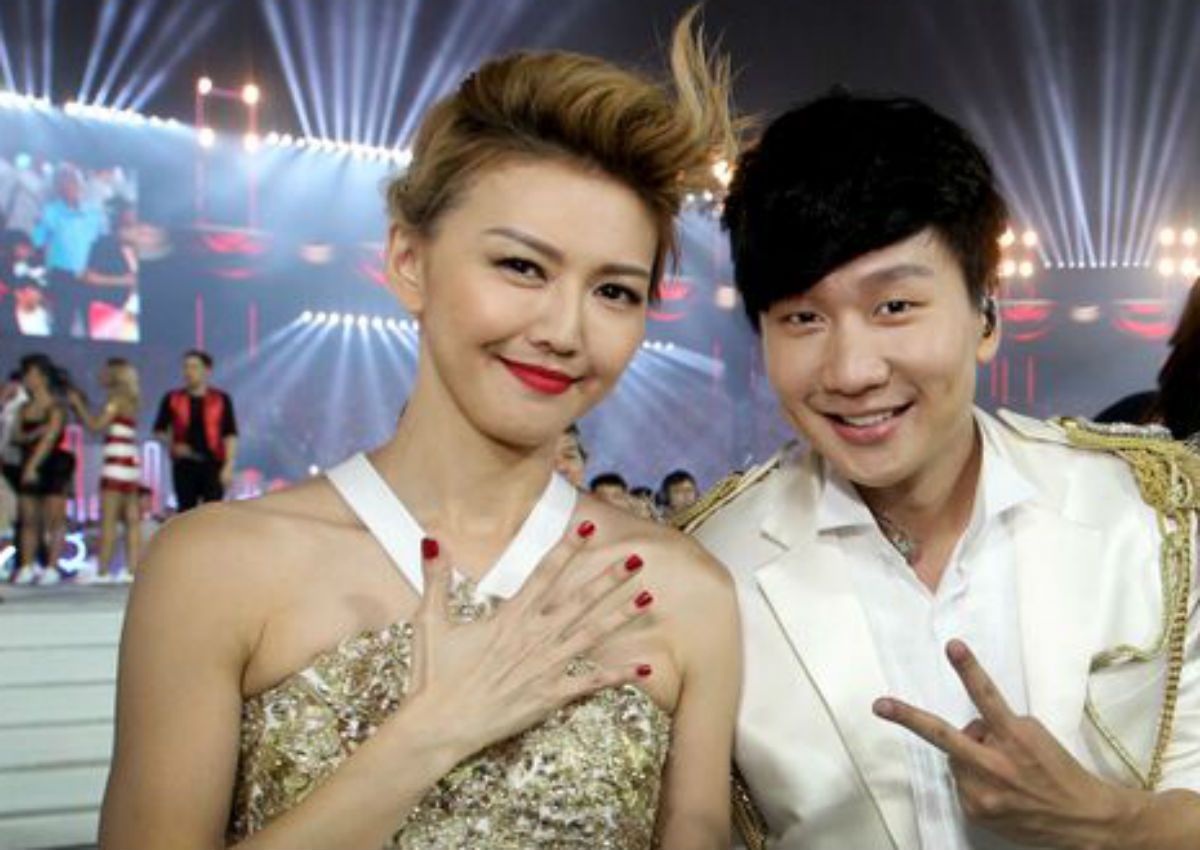 SINGAPORE - Pop singers JJ Lin, Stefanie Sun and Kit Chan studied at English schools but that did not stop them from becoming Mandarin pop superstars, with fans across Greater China.
Similarly, younger ministers and MPs are effectively bilingual and can explain policies in Mandarin.
These people, Prime Minister Lee Hsien Loong said yesterday, illustrate the success of Singapore's bilingual policy.
Mr Lee made the point as he paid tribute to the Chinese community, including its teachers, who have inspired students' interest in Chinese language and culture.
"They work tirelessly to lay the foundation of the language for our bilingual young, who can find opportunities in Greater China, and have done well," he said in his Chinese National Day Rally speech.
He added that he is heartened to see many youth passionate about Chinese culture, showing it through the arts, such as theatre and music.
Chinese orchestras, for example, have been thriving. The Marsiling Chinese Orchestra counts among its founding members a Malay erhu player, Mr Lee said.
Young musicians like the Teng Ensemble have also succeeded in creating a uniquely Singaporean sound by injecting new elements into traditional culture, he added.
Charting the many ways the Chinese community has played a role in nation building, from Singapore's early years to today, he praised entrepreneurs of businesses big and small for their contributions.
Since the colonial years, many have seized opportunities to build businesses and create jobs, driving economic progress in the country. They also built schools, set up clan associations and helped the poor.
Today, they are still active in donating to schools and supporting clan associations, said Mr Lee.
"They also help other ethnic groups, and help to strengthen social cohesion," he added.
He cited the 15-year-old Chinese Community Liaison Group for helping to foster closer bonds in the community. Led by Minister in the Prime Minister's Office Chan Chun Sing, the group has come up with a slew of new ideas for engaging citizens.
Among other things, it is working with the Chinese media on programmes like an eight-episode talk show, called Ministerial Coffee Talk, produced by Singapore Press Holdings' Chinese Media Group.
The media, too, have played a role in both explaining government policies to non-English speakers, and in "keeping the language alive" through the years.
Mr Lee pledged that the Government will help the various ethnic communities preserve their respective cultural roots.
Thanking the Chinese community for its enthusiastic response to the Singapore Chinese Cultural Centre, which will be completed next year, he said it will ensure Chinese culture will be passed on to future generations.
This article was first published on August 23, 2015. Get a copy of The Straits Times or go to straitstimes.com for more stories.