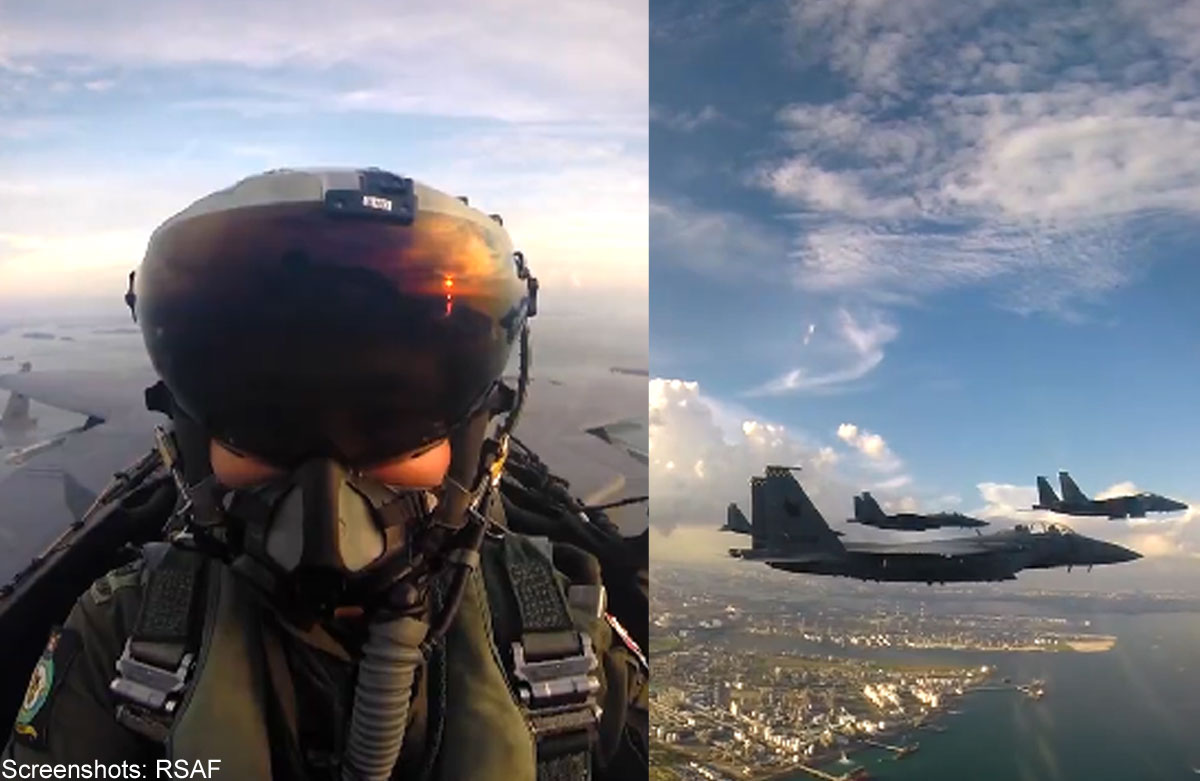 The Republic of Singapore Air Force (RSAF) gave viewers an exclusive look from inside their F-15SGs planes on National Day in a video posted on their Facebook page.
As thousands gathered to celebrate Singapore's 49th birthday at the Marina Bay Floating Platform, five F-15SG fighter jets roared through the skies above in formation at 1,500 feet to salute the nation.
The half-minute video showed showed a pilot's perspective from the air while maneuvering through the sky with fellow pilots.
Eight of these warplanes were deployed for the first time last month to the United States to take part in Exercise Red Flag - Nellis, hosted by the RSAF's American counterpart, in Nevada from July 14 to July 26.
klim@sph.com.sg