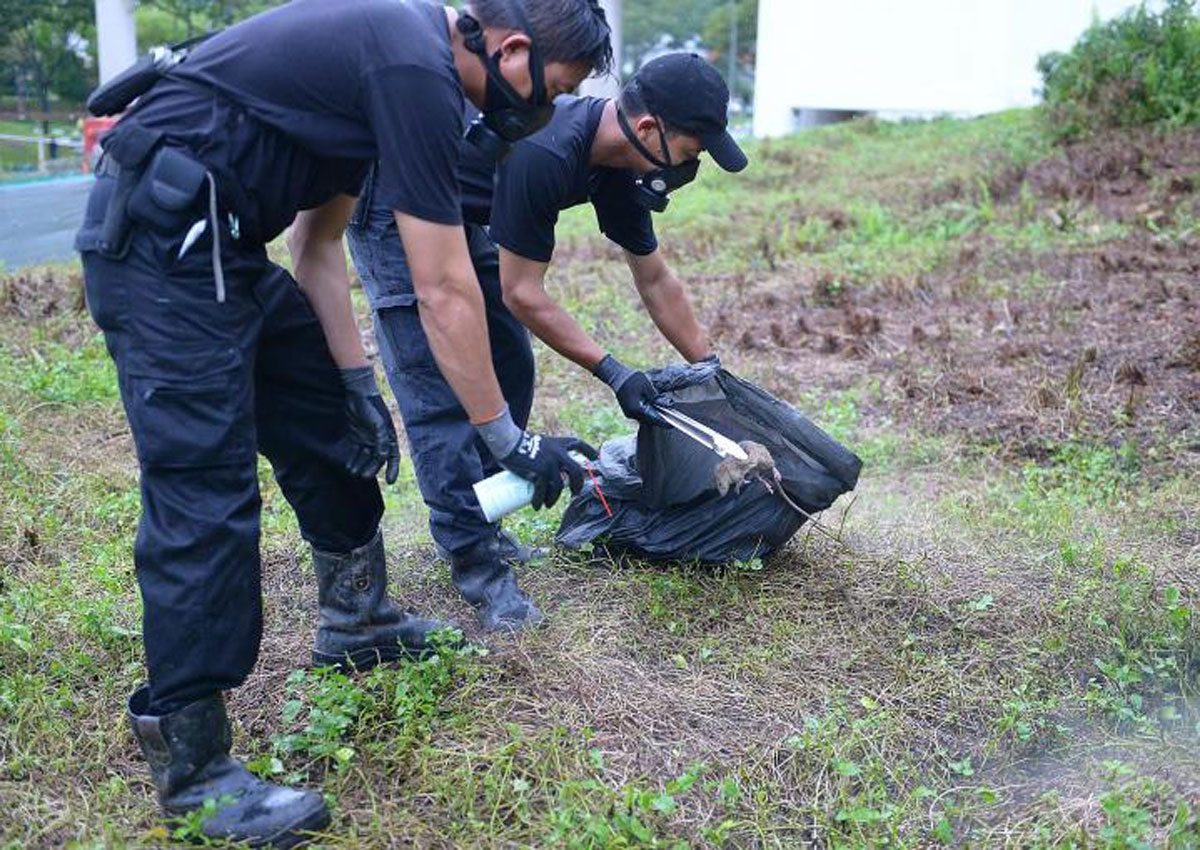 Pest control contractors engaged by the National Environment Agency (NEA) will continue to tackle only rat burrows that fall under the agency's purview. But to address observations in the Auditor-General's Office (AGO) report on Wednesday, the NEA will spell out the "contract specifications on the scope of work" more clearly, the agency said in response to queries from The Straits Times.
In its report, the AGO said it found "gaps" in the programme.
The statutory board paid its contractor $4.19 million over two years to perform routine surveillance on rodents in public areas. The contractor was required to treat rat burrows in areas under the agency's purview.
This meant some burrows were detected but left untreated, which could lead to higher costs, said AGO. Between September 2013 and January 2014, some 115 active rat burrows were not treated as they were in areas outside NEA's purview. This led to a rise in the number of burrows, from 17 burrows in seven locations to 32 burrows, in the two to six months after being detected.
Under the surveillance programme, which began in 2011, the NEA gives other public agencies information about rat burrows in areas under their charge.
"The respective stakeholders will then follow up to inspect and control the rat population in their areas," said the NEA yesterday.
The AGO observed that NEA "had not actively followed up with the public agencies on actions taken to treat the active burrows detected".
Said an NEA spokesman: "NEA will also review our procedures to improve coordination with other premises owners and public agencies to ensure that rat-control efforts from all stakeholders are conducted effectively."
But the chairman of the Government Parliamentary Committee for Environment, Ms Lee Bee Wah, said she was "disappointed" that public agencies draw such boundaries.
"I think the system should change," said Ms Lee.
"Diseases know no boundaries."
Ms Lee also pointed to the Municipal Services Office, which was set up to improve government coordination and delivery of municipal services, including pest control.
"I believe they should look into how the NEA interprets its responsibilities," she added.
Separately, Singapore Polytechnic (SP) issued a statement saying it acknowledged and accepted the AGO's findings and was taking immediate steps to address them.
The AGO took issue with related-party transactions that were not carried out "at arm's length".
To the Singapore Polytechnic Graduates' Guild (SPGG), SP had sub-leased land at nominal rent and waived a substantial amount that was due, without proper evaluation.
SP also failed to recover significant costs for seconding staff to fully owned subsidiary Singapore Polytechnic International (SPI). SP said it was reviewing the land lease to SPGG and will work with the guild to review the loan repayment arrangement.
SP and SPI are also taking action to formalise the secondment.

This article was first published on July 17, 2015.
Get a copy of The Straits Times or go to straitstimes.com for more stories.