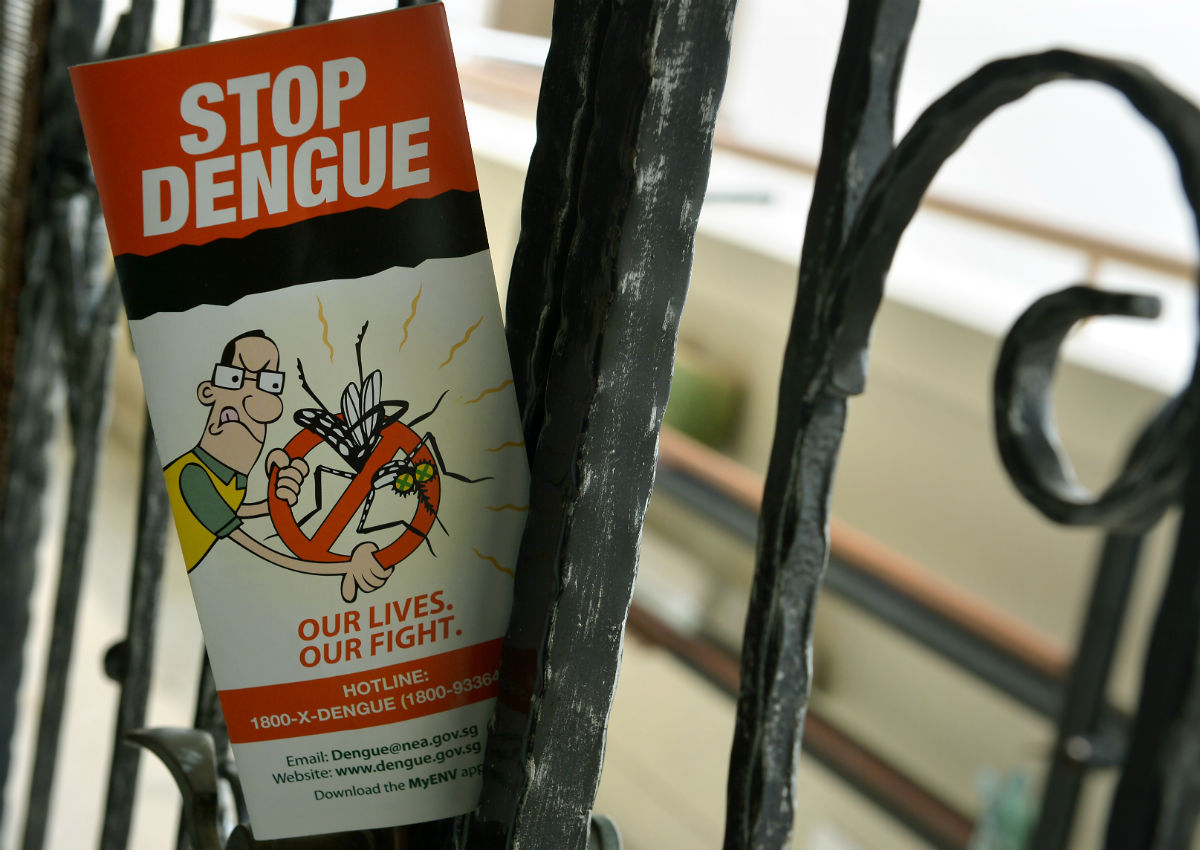 The battle against dengue could turn grim this year.
Not only is the number of infections expected to be large, but the cases are also expected to spike earlier than in previous years, the National Environment Agency (NEA) warned.
This is due to the confluence of three factors: Large numbers of infections in what is usually the low season, increases in the mosquito population and a change in the dominant viral strain.
The agency said on its website: "We are starting off the year with an unusually high base of dengue cases; 459 cases were reported in the final week of 2015."
This was the highest for the year. Between Sunday and 3.30pm on Thursday (latest availabe figures), there were 345 cases, signalling another week of high infections. Since 2013, Den-1 had been the dominant virus spread by the Aedes mosquito, accounting for more than half the infections. But now, more than two-thirds are due to the Den-2 strain, which marks a significant shift.
NEA said that, from historical trends, such changes in dengue strain "signal (a) possible spike in dengue cases".
On top of that, it added: "We have also seen a further increase in the Aedes mosquito population due to the slightly warmer than usual year-end weather."
It concluded: "The number of dengue cases in 2016 is expected to be high, with cases spiking earlier than in previous years."
Yesterday, Mr Masagos Zulkifli, Minister for the Environment and Water Resources, visited Singa- pore's biggest dengue cluster, where 195 people have been infected. It is in his constituency of Tampines GRC.
He said NEA found 86 breeding sites in the cluster. Of these, 60 were in homes, and only one at a construction site.
Of the 195 cases in the cluster, 81 are foreigners working at the Downtown Line 3 construction site, and the rest are residents. Some of the problem areas include Tampines Avenue 4 with 82 cases, and Tampines Street 91 with 24.
In his Facebook post, Mr Masagos said: "We found adult mosquitoes and larvae in some of the Gravitraps, indicating a high level of mosquito activity, despite three rounds of home inspections and destruction of breeding habitats.
"We need to prevent mosquito breeding. But NEA officers and town councils cannot achieve this alone."
More than 11,200 people were diagnosed with dengue last year, with four dying as a result.
NEA officers carried out more than 1.4 million inspections last year and found 15,000 breeding spots.
The agency issued more than 900 notices to construction sites to attend court, with over 100 prosecutions for repeat offenders.
It also issued more than 100 stop-work orders to construction sites.
It advised people living in active dengue clusters - there are 115 now - to use repellents to reduce their risk of getting the virus.

This article was first published on January 9, 2016.
Get a copy of The Straits Times or go to straitstimes.com for more stories.