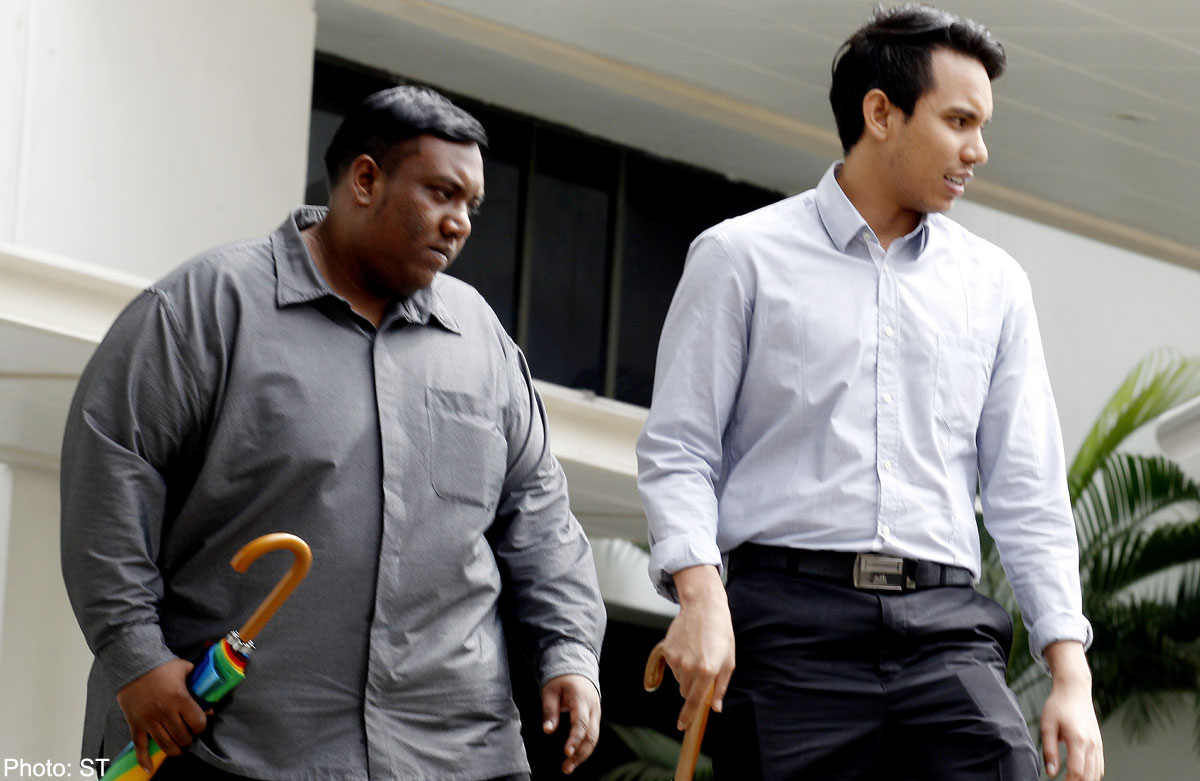 SINGAPORE - An environmental health officer who tipped off his brother about a surprise inspection in the Arab Street area was sentenced to two weeks' jail yesterday.
Muhammad Alhaffif Mohamad Saifuddin, 28, and his brother, Muhammad Ramadan, 25, had both pleaded guilty to breaching the Official Secrets Act (OSA), which carries a fine of up to $2,000 and a jail term of up to two years.
Ramadan was fined $1,500 yesterday for passing the information to a restaurant owner.
Deputy Public Prosecutor Haniza Abnass said that some time in 2011, Mr Ameen Ali Salim Talib, 52, owner of Cafe Le Caire, came to know Alhaffif when he went to apply for a licence for an extension of the restaurant in Arab Street.
As he had no floor plan, Alhaffif recommended Ramadan's services, without telling him that Ramadan was his younger brother. Mr Ameen contacted Ramadan in January 2012 and engaged him to come up with the floor plan for a fee. The application was eventually rejected.
The next month, Alhaffif, who was then attached to the Central Regional Office of the National Environment Agency (NEA), came to know that officers would be conducting a surprise check in the Arab Street and Bali Lane areas on Feb 8.
The inspection, in which Alhaffif was also involved, was an exercise against smoking violations.
Alhaffif, who had obtained the information owing to his position, was not supposed to reveal it to third parties who were not officers from the NEA.
On or around Feb 8, Alhaffif told his brother about the inspection.
When Alhaffif learnt that the restaurant had not been issued a licence to sell food, he told Ramadan to advise Mr Ameen not to sell food and drinks in areas which had not been licensed. Ramadan later sent a text message to Mr Ameen about the check.
The restaurant was inspected by NEA officers that night. Mr Ameen later revealed he had been tipped off.
elena@sph.com.sg

This article was first published on June 19, 2014.
Get a copy of The Straits Times or go to straitstimes.com for more stories.