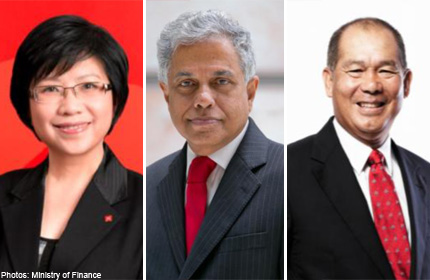 SINGAPORE - Three new members have been appointed to the board membership of the Inland Revenue Authority of Singapore (IRAS), the Ministry of Finance announced on Monday.
The members are: Mrs Chng Sok Hui, Chief Financial Officer of DBS Group, Dr Philip Pillai, who is a member of the Legal Service Commission, and Mr Bob Tan Beng Hai, chairman of Jurong Engineering Limited.
The appointments will take effect from September 1, 2013 to August 31, 2016.
Also, four members have been reappointed for a further three-year term while three will be retiring from the board.