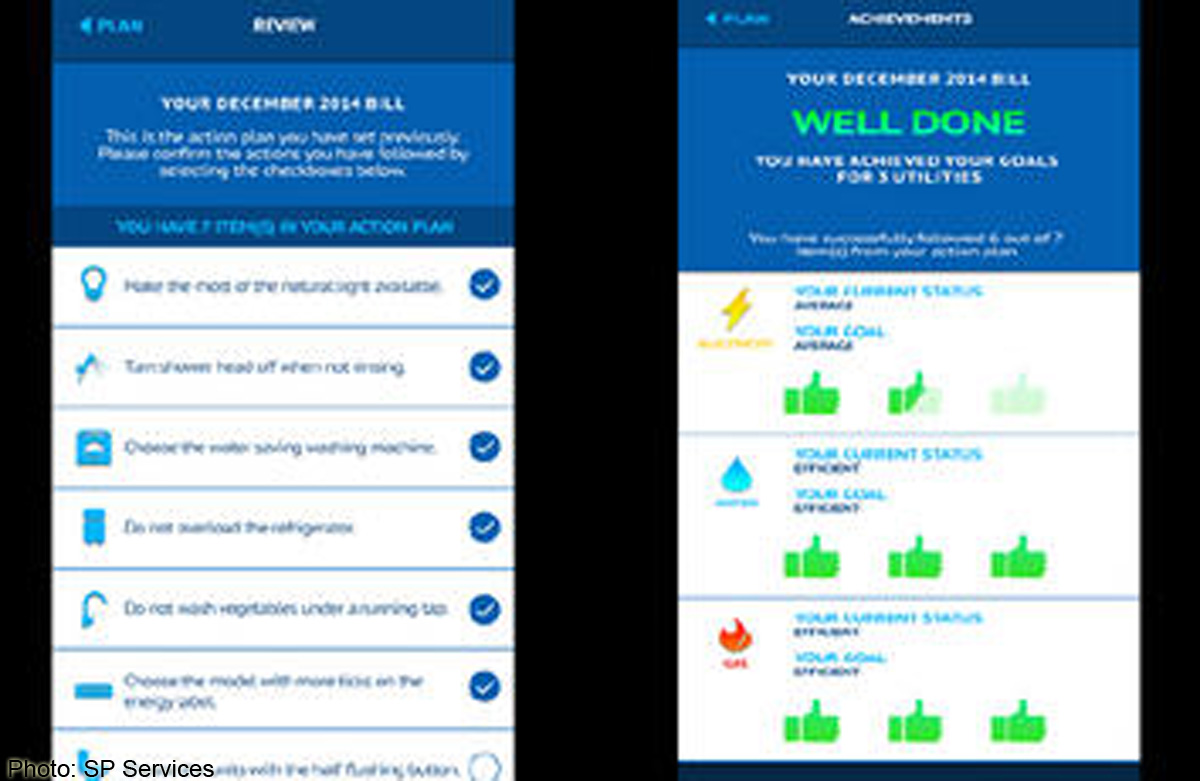 SINGAPORE - A new mobile application was launched on Wednesday to help consumers reduce energy and water consumption, lower their utilities bill and conserve the environment.
The free application is part of a joint pilot between SP Services, a subsidiary of Singapore Power, the Energy Market Authority (EMA) and the Public Utilities Board (PUB). It will be available to about 310,000 consumers who have registers an online SP utilities account.
The new app allows users to check the estimated utilities usage of their home appliances. Users can also use the app to compare their energy and water consumption against the average and most efficient consumption of their neighbours, and view their own consumption patterns over the past six months.
All users will also be able to perform common utility transactions on-the-go with the app.
SP Services will use the results from the pilot, which will run from Jan to Apr 2015, to study how consumers respond to enhanced information feedback relating to energy and water usage.
Mr Yeo Yek Seng, EMA's Acting Chief Executive, added that the new app will empower users to "make an informed decision on efficient use of energy, lower their utility bills and reduce their carbon footprint".
seanyap@sph.com.sg