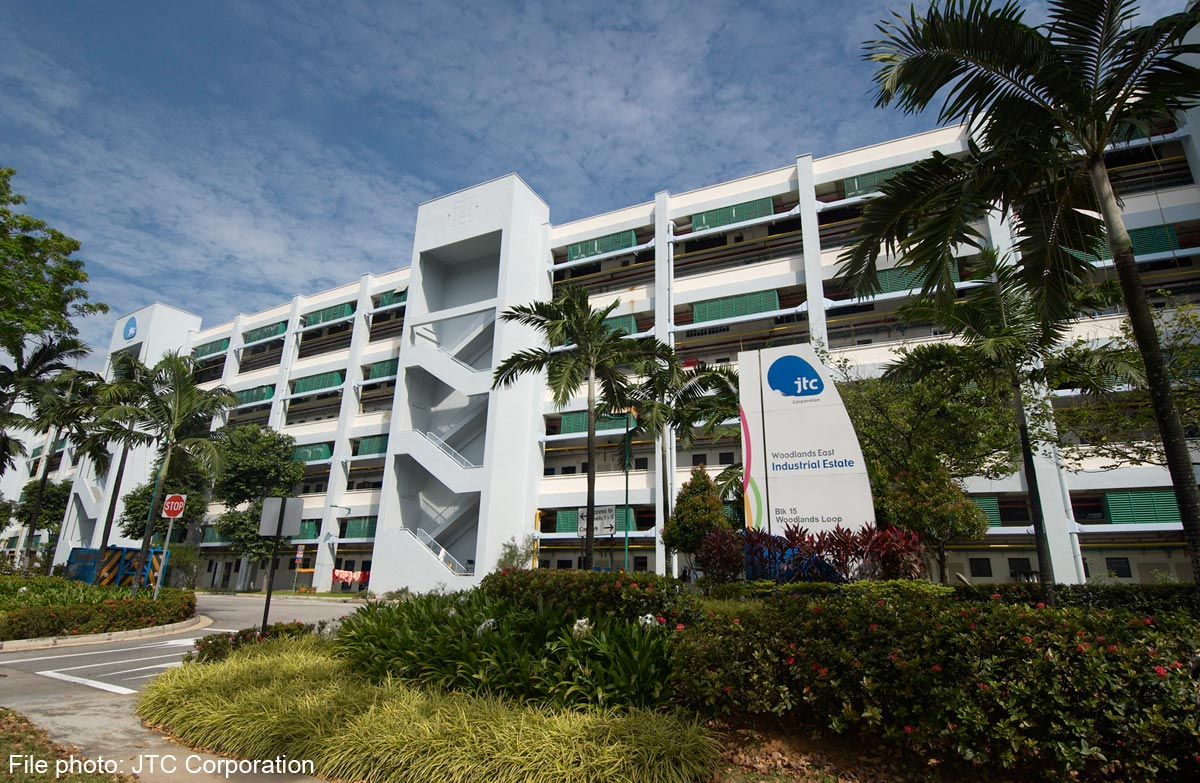 Singapore
IN what could be a precursor to the creation of a new class of space - between office and light industrial - JTC Corporation is understood to be spearheading the development of a building, expected to be in Woodlands, that will provide affordable space for rental to companiesthat provide manufacturing-related services but do not have industrial production in Singapore.
This is in response to feedback in recent years from trade associations that there is a lack of affordable office space in Singapore. At the same time, many businesses do not qualify for the use of cheaper premises zoned for Business 1 (or B1) use, where typically light industrial and warehouse uses are allowed - since they do not have manufacturing operations here.
Moreover, the Urban Redevelopment Authority (URA) has a planning rule that effectively forbids the use of industrial space as pure offices. In the past few years, the authorities have strengthened enforcement action against unauthorised use of B1 space.
This has led to calls from some quarters urging URA and JTC to relax the definition of permitted uses in the B1 zone - to keep pace with the changing industrial production landscape, with a blurring of the traditional division between manufacturing and services.
However, instead of relaxing B1 use - which could be seen as penalising those that have been adhering to the approved uses of this zone and condoning those that have been flouting planning regulations - the authorities seem to prefer a new intermediate zone between B1 and commercial.
Industry observers reckon that rental in the new building could be slightly higher than that for B1.
It is thought that JTC is planning a pilot project to get a sense of the level of genuine demand for such space. If there is deep demand, the statutory board could offer more of such space or even sell land with the new zone through the Government Land Sales Programme for development by the private sector, guessed analysts.
Market watchers commented that the Woodlands location is ideal to test demand for the proposed zone.
Its proximity to Iskandar Malaysia would allow companies to locate their factories in Iskandar where industrial space is cheaper and house supporting value-added services in the JTC pilot project, said a market observer.
Preliminary information about the new building could be released over the next few months, BT understands.
When contacted, JTC said: "URA's Master Plan 2014 identified several new growth areas that will provide new commercial and business spaces and bring jobs closer to homes. They include the Woodlands Regional Centre, which is envisioned to be a vibrant live-work-play business hub with new transport connections . . .
"JTC is working with URA and the relevant agencies on the detailed plans for these growth areas. We are engaging industry players to get ideas.
The details are still being worked out."
Market expectations are that JTC is likely to allocate space in the proposedprojectona rental basis to qualifying users only if they meet stringent criteria that are likely to include proof that their organisation is involved in manufacturing - even though production is located overseas.
Such tenants could potentially use the space for their headquarters, distribution hub, buying office, design centre, servicing and other approved functions. Clear-cut office uses such as the activities of advertising firms, lawyers and front-end operations of banks will not be allowed in the new zone.
DTZ South-east Asia chief operating officer Ong Choon Fah said: "The nature of manufacturing has changed with the knowledge-based economy and so there is a need for the definition of manufacturing space to evolve alongside this transformation."
Currently, at least60 per cent of total floor area in each strata unit in a B1 development must be set aside for core industrial activities such as clean and light manufacturing, assembly and repair, or warehouse and storage.
The other 40 per cent may be for supporting purposes including ancillary offices.
However, standalone offices that do not support core manufacturing activity by the same occupier in the same premises do not qualify for B1 use. The rule is intended to ensure industrial space is used predominantly for industrial activities.
kalpana@sph.com.sg
@KalpanaBT
Get The Business Times for more stories.