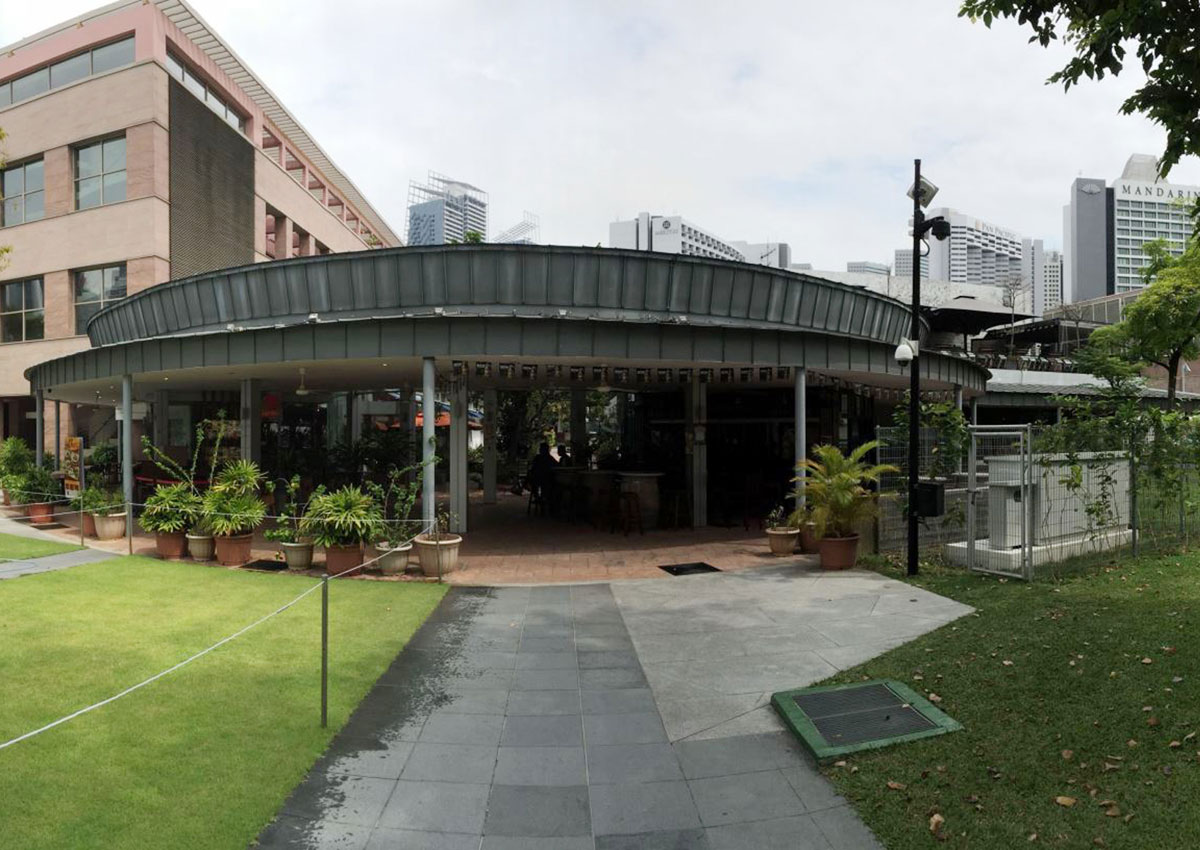 To cope with growing attendance and demand in the arts scene here, The Esplanade is converting a two-storey building on its premises into a raw studio space.
Located next to the Makansutra Gluttons Bay, the building, which used to house the clubs DXO and Queen, can become a base for artist residencies, rehearsals, workshops and performances. Renovation works are expected to wrap up by May.
This month, the arts venue will also unveil a children's activity area on its fourth floor, named Pip's Playbox after its mascot for children's programmes. It joins other arts institutions such as the National Gallery Singapore and the National Museum of Singapore in having dedicated areas for young ones.
Pip's Playbox will house a small library and reading corner featuring children's books by Singapore writers, and host activities such as arts and craft and storytelling.
This comes on top of other minor renovations that The Esplanade has undergone since last July, all part of its "physical renewal exercise to offer a better experience for visitors and patrons", says its assistant chief executive Yvonne Tham.
Since its official opening in October 2002, the national performing arts centre has presented more than 31,000 performances and drawn some 84 million visitors, which has far exceeded initial projections, says Ms Tham in an e-mail interview with The Straits Times.
"Although we have been rigorous about maintenance and repairs, wear and tear is inevitable. The needs of our patrons, artists, sponsors and other stakeholders have evolved with the dynamism of the arts scene," she adds.
The Esplanade's move marks the first time it could be offering longer-term residencies to artists here. It dovetails with thecentre's recent shift towards not just presenting shows, but also creating local and regional content and nurturing artists.
"We will also be growing our artist mentorship, artist residency and other artist development programmes," says Ms Tham.
Artists welcome the move. Filmmaker Ng Xi Jie, 28, who debuted her feature film Singapore Minstrel last year, says she hopes there will be a "well-publicised open call" for the residency, if there is one.
"I'm curious about its format and curatorial focus - how it will function for local artists in a way that makes it different from their own studios," she adds.
Multi-disciplinary artist Loo Zihan, 31, who was an associate artist at independent arts centre The Substation, says it is "significant" that The Esplanade may offer residencies.
"My concern is for the residency to focus on the process instead of the product, which might be difficult for an arts venue such as the Esplanade, with its institutional framework and reputation as a prolific presentation venue," he adds.
For visitors such as sales engineer Toh Cheong Chee, 31, the new children's activity area is a boon for his two-year-old daughter Richelle.
"It sounds interesting. I would definitely take her there, as it is a new space for her to play outdoors at," he said.
jianxuan@sph.com.sg
This article was first published on Jan 1, 2015. Get a copy of The Straits Times or go to straitstimes.com for more stories.