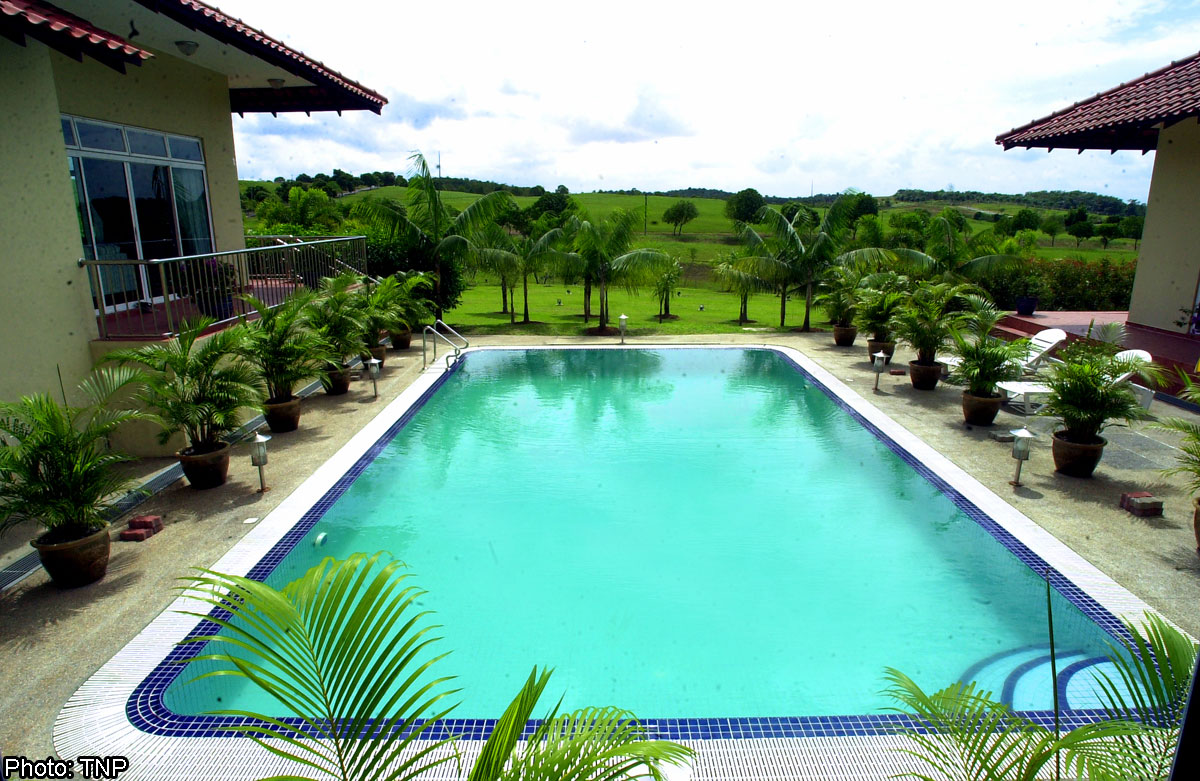 SINGAPORE - It is an offer even the most laidback of couch potatoes might find hard to resist: free lifetime membership and $100 in credits to enjoy a sporting lifestyle.
That could work out to 100 visits to the swimming pool, 30 hours of table tennis or three months of unlimited gym access. The credits can also be used for fitness classes such as zumba and bokwa.
The game plan is part of Sport Singapore's new ActiveSG movement that aims to encourage people of all ages to get up and embrace a sporting lifestyle.
With all 3.8 million Singaporeans and permanent residents eligible for the $100 worth of ActiveSG$, the Government is dangling a $380 million carrot.
"It's significant enough to get people off to a good start but also something within our budget," said Acting Minister for Culture, Community and Youth Lawrence Wong yesterday, at the launch of the movement at Jurong West Sports Centre.
As one of the key recommendations under the Republic's Vision 2030 sports masterplan launched in 2011, ActiveSG will customise programmes for young and old alike - good news given the backdrop of rising obesity levels and an ageing population.
And a new membership portal - members.myactivesg.com - will allow those with similar interests to team up for competitions.
"In the past, the way Sport Singapore's centres operated was to just provide a venue for people to hire," Mr Wong noted. "It was very passive management."
No longer. There are now plans for poolside barbecue areas, free mobile phone charging stations and even a beach arena at some of Sport Singapore's 21 sports and recreation centres and 31 facilities.
"It will take time but the more they get into this and the better the programmes, awareness will start to grow. Word of mouth will spread and more Singaporeans will sign up," said Mr Wong.
Yesterday's day-long event - the first of five open houses lined up across the island over the next two weeks - gave a glimpse of ActiveSG's varied offerings, such as ultimate frisbee and Masala Bhangra (an Indian dance-based workout).
With a target of attracting 200,000 to 250,000 individuals in the next year, the ActiveSG membership drive got off to a promising start yesterday with more than 30,000 coming on board.
Among them were IT manager Toh Kang Soon and his family of four. His six-hour stay at the Jurong West Sports Centre not only gave him an idea of how to spend his ActiveSG$ but also uncovered a hidden talent in his family.
"My younger boy played tennis for the first time today and the coach said he showed a lot of potential," Mr Toh said proudly.
fabiusc@sph.com.sg
This article was published on April 27 in The Straits Times.
Get a copy of The Straits Times or go to straitstimes.com for more stories.