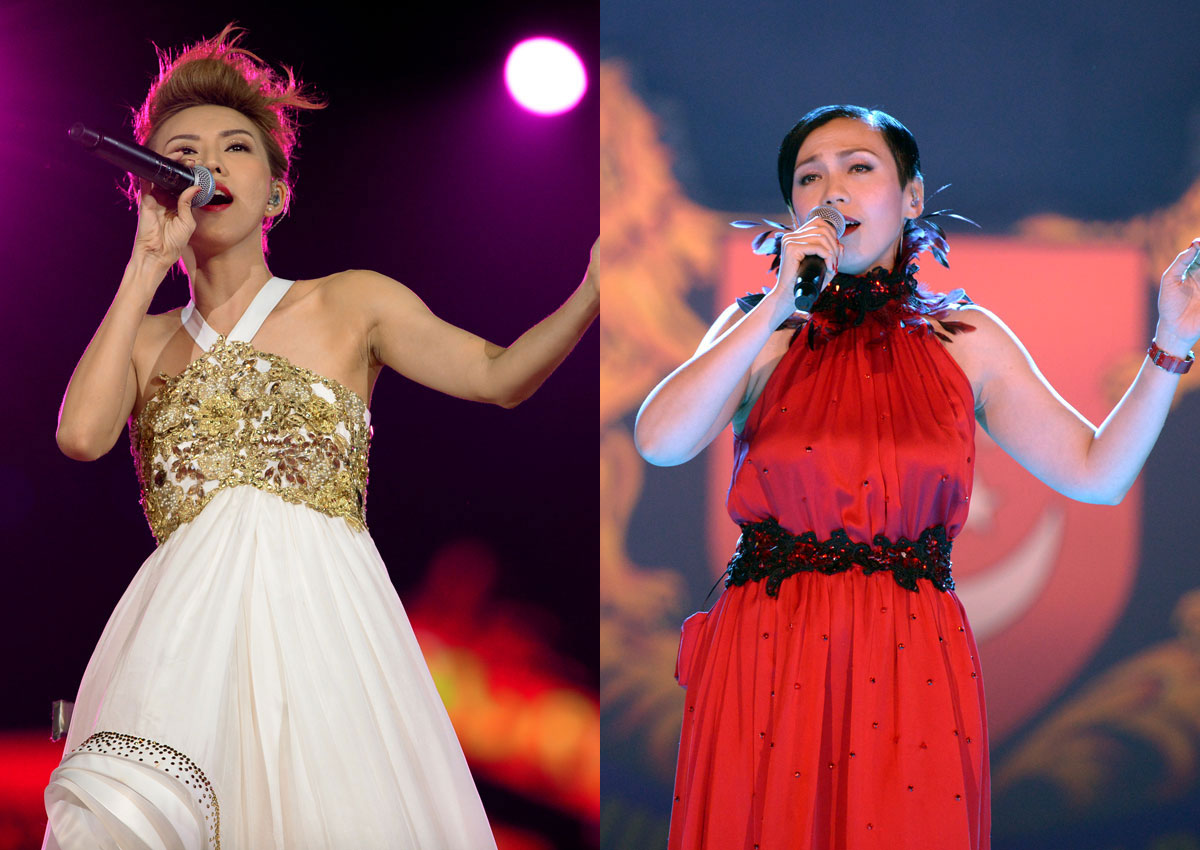 Home-grown songstress Stefanie Sun is a Mandopop star who has played to sold-out arenas across Asia, but she still admits to having jitters about performing on home turf at the National Day Parade.
On Sunday, Sun, 37, will ascend to the stage to sing a medley of two of her NDP theme songs, We Will Get There and One United People.
Speaking to reporters after her performance at last week's preview show, she said: "This year's layout is different, and the stage is like your playground because it's so huge. In a way, it's daunting because I am smack in the middle and I get raised up on this platform and everyone's looking at me."
She added with a laugh: "My eyesight isn't good so I can't see what's happening that well. But I'm terribly honoured and excited."
Fellow singer Kit Chan, 42, who will perform the NDP classic Home as the parade's finale act, recalls her first time singing the song in 1998.
"It was terrifying but it was gratifying as well. I remember that particular moment when I walked down, I saw this wall of white. It was the entire Cabinet in all-white. It was amazing," she said.
The parade's music director Sydney Tan said that the creative team had invited Sun and Chan back as they are "contributors to the original songs over the last 30 years".
Some 17 years later, Chan still gets emotional reprising the song.
"I've got a lot of my own hit songs that I can get tired of singing. My pop songs belong to me, but Home kind of belongs to everyone. Every time I sing it, depending on where, whether in New York or Shanghai, I look at the faces and they give you different emotions," she said.
She added: "As you get older, home isn't just four walls. It becomes a concept. Wherever you are, it follows you, and you will always think of it and want to go home."
This article was first published on August 4, 2015. Get a copy of The Straits Times or go to straitstimes.com for more stories.