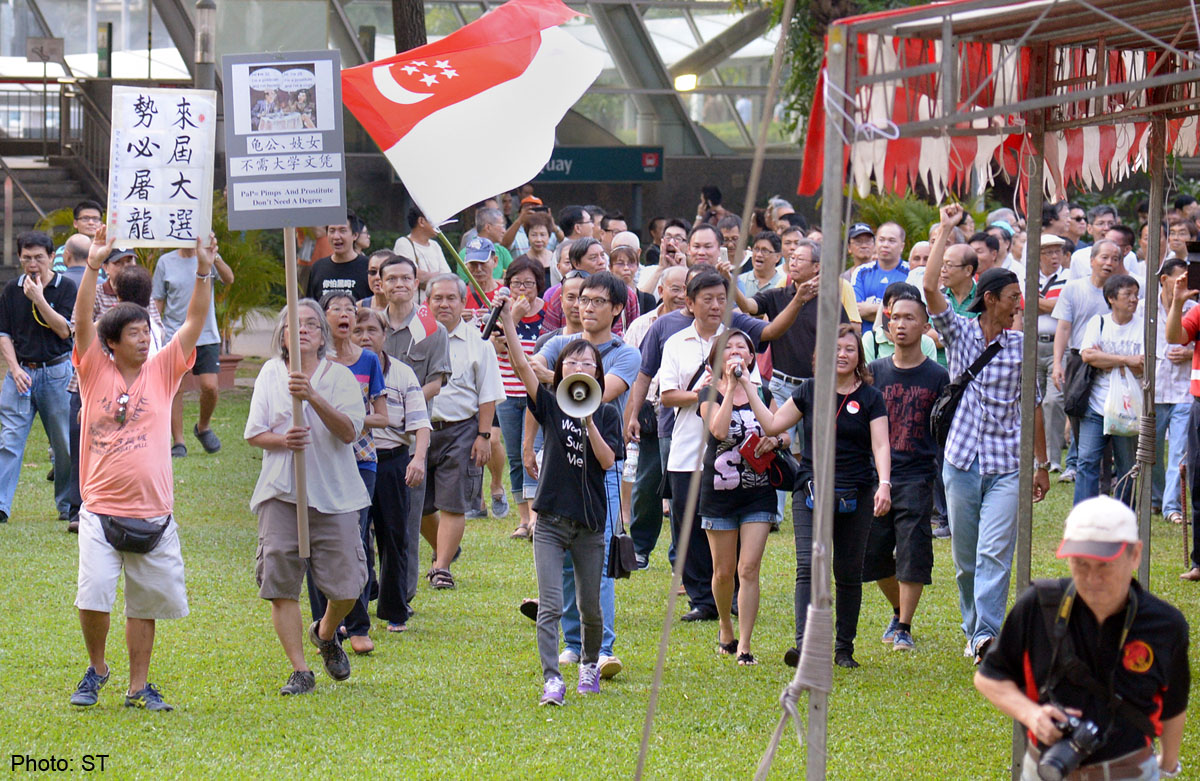 SINGAPORE - NParks has confirmed that it has revoked the approvals for local blogger Han Hui Hui's planned event at the Speakers' Corner in Hong Lim Park this Saturday.
NParks said in a joint statement today with the Singapore Police Force that Ms Han had made two applications to use Speakers Corner on Oct 25.
The first application was made on Sept 28, 2014, and the second made on Oct 19, 2014. Both applications were made for the purpose of speaking and demonstrating at the Speakers' Corner on Oct 25.
NParks said that it was advised by the Police to cancel the approvals granted to Ms Han and will also be cancelling any existing approvals made by the individuals under investigation for the Sept 27 "Return Our CPF" event until their cases have been concluded.
Ms Han, a 22-year-old blogger and activist, had led several hundred people into another part of Hong Lim Park where a YMCA charity carnival was being held, frightening some special needs children who were performing on stage.
Earlier in the month, it was reported that Ms Han had been questioned by police officers for seven hours over the protest.
Yesterday, blogger Roy Ngerng said in a Facebook post that he had been asked to turn up at a police station "to be investigated for illegal assembly".
According to The Straits Times, police officers visited Mr Ngerng at his home on Monday at about 9pm to pass him a letter summoning him to an interview at the police complex in Cantonment Road at 2.30pm today.
The letter stated that an investigation is being conducted into "an offence of Unlawful Assembly committed at Hong Lim Park" and Mr Ngerng is being summoned as he "may be acquainted with the facts and circumstances of the case".
yamadak@sph.com.sg